Introduction
Explore new photographic possibilities with cool gadgets like GripTight ONE GP Stand and Olloclip Macro Pro Lens Set. Whether you need to impress someone with your snap-capturing skills or simply wish to make the best captures possible, you can bank upon these gadgets for the causes. Here is our pick of the 5 best photography accessories to add to your smarpthone camera.
Best 5 Photography Gadgets For Your Smartphone
GripTight ONE GP Stand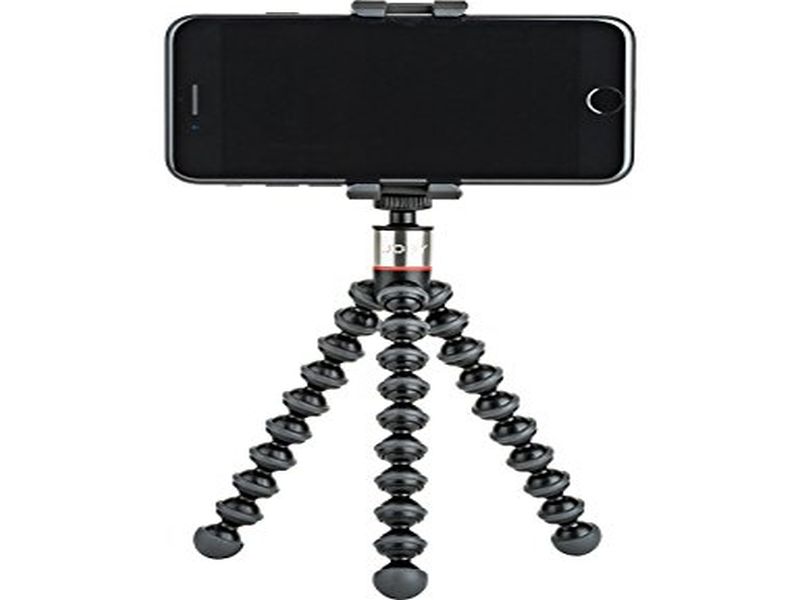 Now get all the angles and viewpoints to your disposal for capturing flawless photos from your smartphone with the GripTIght ONE GP Stand. The photo gadget keeps your phone damage-free with strong grip while allowing you to explore all the unbelievable extreme angles instantly. Legs of the compact gadget can be easily folded for transforming it into a selfie-stick and capture all those notorious selfies and broadcasting on the fly. GripTight ONE GP Stand is designed with a compact and lightweight built for allowing you to take it anywhere with you and catch all those glimpses with your smartphone cam. Stainless steel ballhead and redesigned right-angle fold are just right to get some of the mind-blowing extreme portrait snaps. You can get one for yourself for $39.95.
Holga 400121 iPhone Case with Detachable Magnetic Lens Turret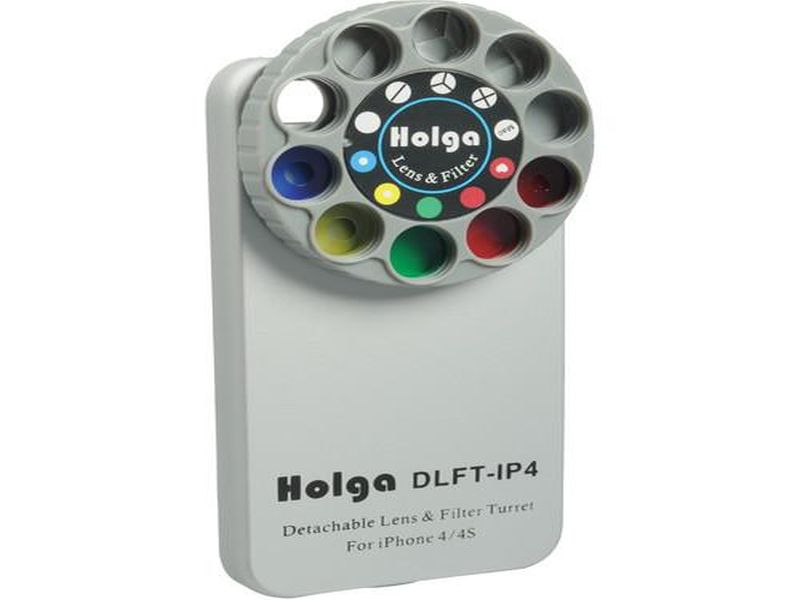 Add more image filters and color filters to your traditional iPhone cam with the Holga 400121 iPhone Case with Detachable Magnetic Lens Turret. The photogenic iPhone case is available in 5 vibrant colors, namely black, purple, red, silver, and white. The 60mm macro lens is equipped with 3 split image filters – dual, triple and quadruple. Holga iPhone case packs 5 color filters, including a red filter with clear heart-shaped center. You can easily carry the case owing to its lightweight built and small size and add more color to your photographic expeditions. The gadget is up for grab for a little less than $28.
Olloclip Macro Pro Lens Set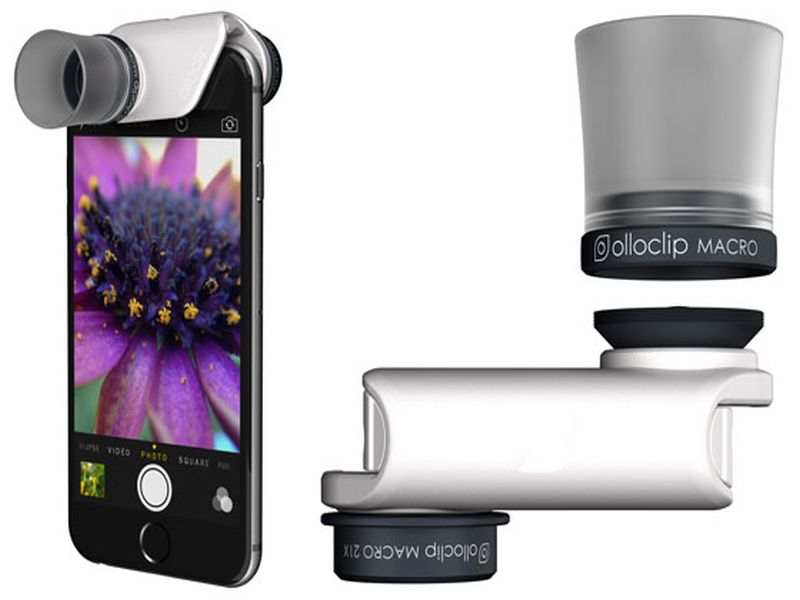 Transform your iPhone into a stunning shooter with the Olloclip Macro Pro Lens Set. Designed to offer you the best optical experience while searching for the perfect shoot, the photographic gadget delivers multiple-level zooming. Olloclip Macro Pro Lens Set lets you diminish pincushion distortion while offering crisp clarity and greater depth-of-field. Included InstaFocus hoods allow your iPhone to naturally collect and diffuse light along with a smooth instant focusing. The photography accessory is designed as such to make it buttery smooth to configure with other iPhone 7 Connect lenses. The photography gadget instantly attaches and aligns to your iPhone with no additional parts requirement. Olloclip Macro Pro Lens Set is available for a cost of $79.99.
Prynt Case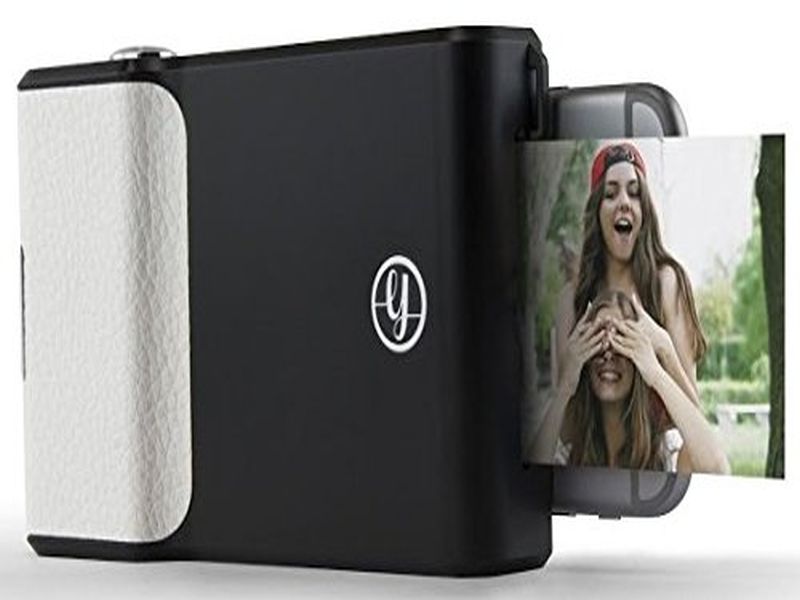 Get hi-fi with Prynt Case, a photo accessory for iPhone that lets you get instant prints of your pics as soon as you capture them. The gadget easily attaches to the back of your iPhone and lets you have instant printouts of pics as well as videos captured by your iPhone cam. The photography gadget requires a single li-ion battery for power and is available for an amount less than $130.
RØde VideoMic Me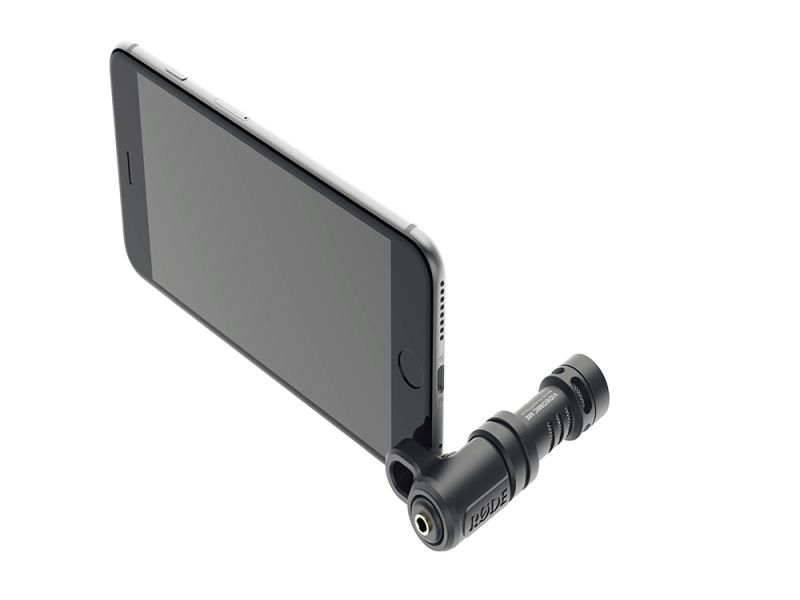 Add a top-quality audio to your videos with the all-new compact and lightweight VideoMic Me from Rode. Adding the directional microphone to your iPhone TRRS microphone/headphone socket is a piece of cake. RØde VideoMic Me's flexible mounting bracket allows the compact microphone to be easily mounted on most of the smartphones with ease. It can be easily adjusted to sync for primary or secondary camera. You don't need to remove the microphone from your device to playback your freshly captured videos. RØde VideoMic Me comes with a deluxe furry windshield allowing you to capture videos even in the adverse weather conditions. You can have the amazing gadget for $59.
Summary
Instantly enhance your photography and videography skills with these super smartphone gadgets. Be sure to check out the manual beforehand deploying them for use.