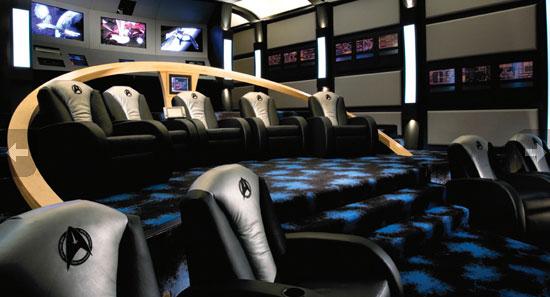 With the fine touch of imagination and modern technology, custom made home theaters have undeniably become all the rage today. Now taking the same frenzy to its next level, the Star Trek themed home theater designed by ESC aims to satisfy those who want galaxies to adorn their abodes. The Star Trek-themed architecture allots a deferential space to modern machines and audio facilities like motorized sliding doors, commercial-level HVAC, and intelligent concert-type lighting and DMX512 controls.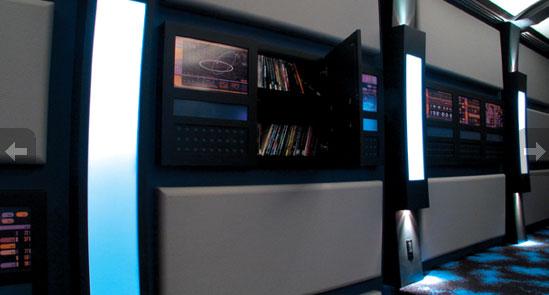 Eliminating the need of providing dedicated space for amplifiers and similar audio sources, the home audio relies on centrally located mechanism to distribute audio signals from Sirius Satellite Radio tuners, iPods and CD players, all from a single source. The musical experience is further heightened with the inclusion of invisible flush mount loudspeakers that ensure the delivery of quality music. Music lovers will sure like the multi-source, multi-location set up that allows different users to listen to different audio without any interference. In-room keypad or touchscreen allows one to view info about songs and radio stations.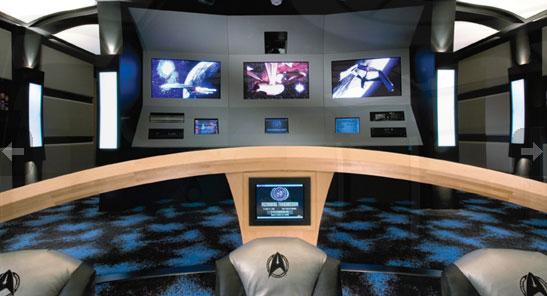 With this home theater installed, you won't have to worry about unsightly cords, cables and equipments. You don't need to fumble for remote controls and CD changers either since you can use you lighting system controls to monitor your home theater. You can play iTunes, Rhapsody, or other PC music through all the rooms at once. Moreover, the system uses iPad based integration from Savant to provide customizable user interface options.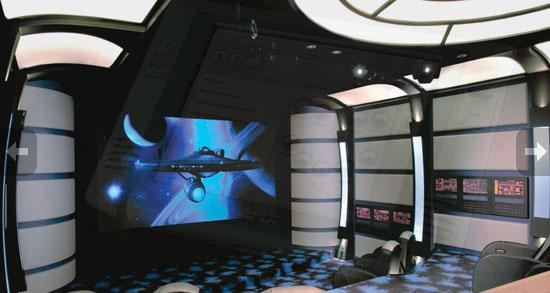 Via: GeekTyrant , ESC