Introduction
CES 2017 is bigger, better and bizarre of course. Among other life-enhancing gadgets, this year's CES displayed some of the most absurd gadgets that you will ever hear of. For instance, you can have a Bane-like (Batman nemesis) mask for masking your voice at public place. Yes, the product actually exists! To your amazement, here are our pick of the 5 most 'huh?' products from CES 2017.
5 Absurd CES 2017 Gadgets
Flosstime Floss Dispenser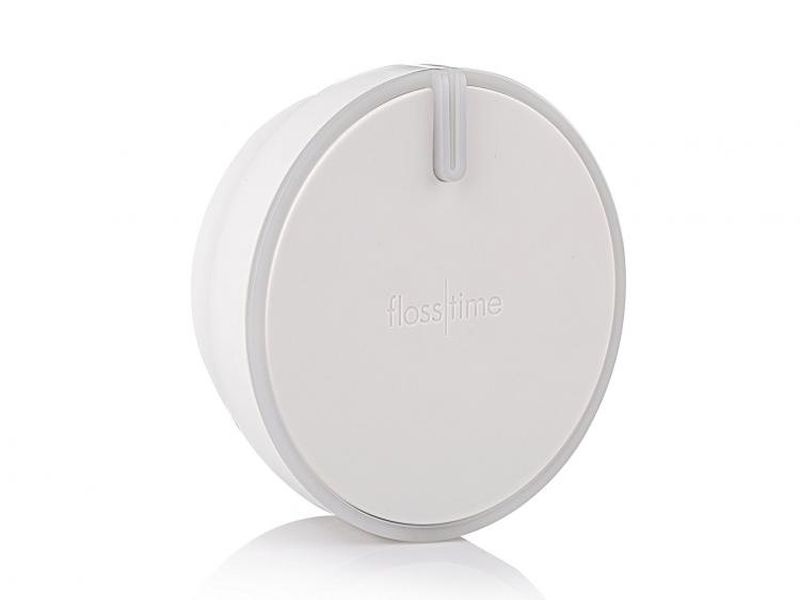 And that is exactly what it does. The $30-priced gadget sits on top of your mirror and gives out 18 inches of floss when you shake your hand at its face. The product also produces a number of colored LEDs. You get 163.8 feet of floss with the unit. Once the specified floss amount is over, you need to get a replacement pack costing $6 per piece. There are floss products available on eCommerce sites like Amazon but unlike Flosstime, you need to pull out the floss manually. The product is designed well and is of course one of the most absurd gadgets introduced at the CES 2017.
Grillbot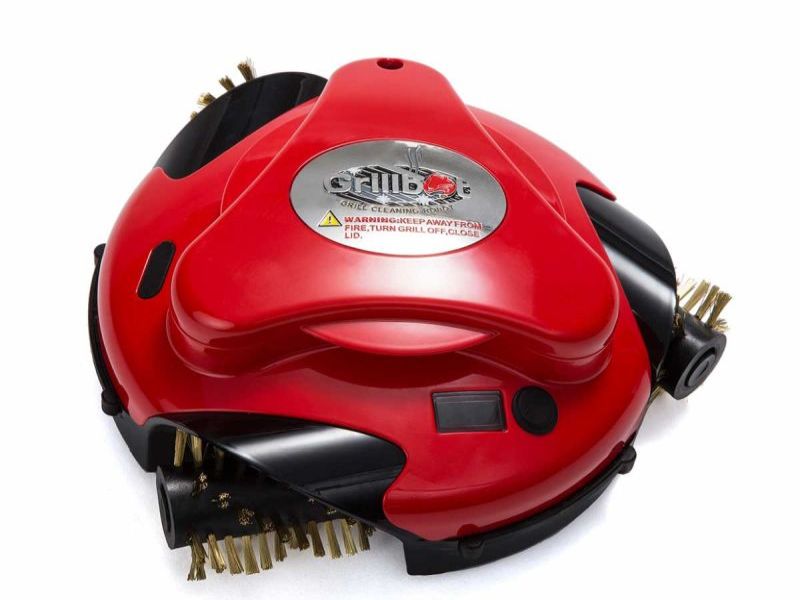 We are nearing that time when robots will help us do things that we ourselves do not want to do. One such example is cleaning the grill after cooking. To help save humanity from doing such labor, CES 2017 presents the Grillbot. A robo that can help you wipe out every last grease and food stain present on your cooking grill. You need to spend a hefty amount of $129.95 for getting the grill cleaner robo.
HushMe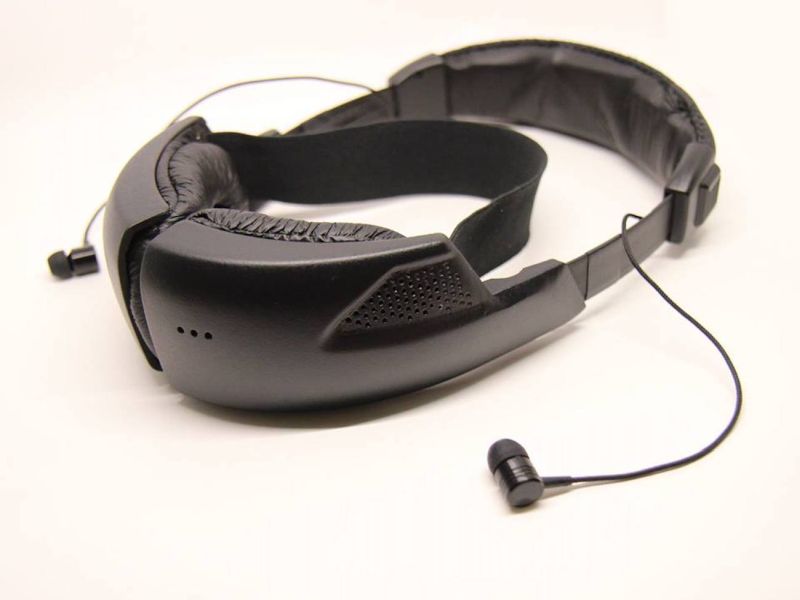 The product is endorsed as "a personal acoustic device that protects speech privacy in open space environments." The digital mask covers your mouth to stifle your sound. While people near you will not be able to eavesdrop a single word you say, the one on the other side of your call will get a clean voice of yours. The most bizarre thing about the HushMe mask is that it resembles the machine wore by Bane, a Batman super villain. The unit's exact price is not available yet but you can expect it to be price-tagged somewhere around the $200 mark.
Inriv React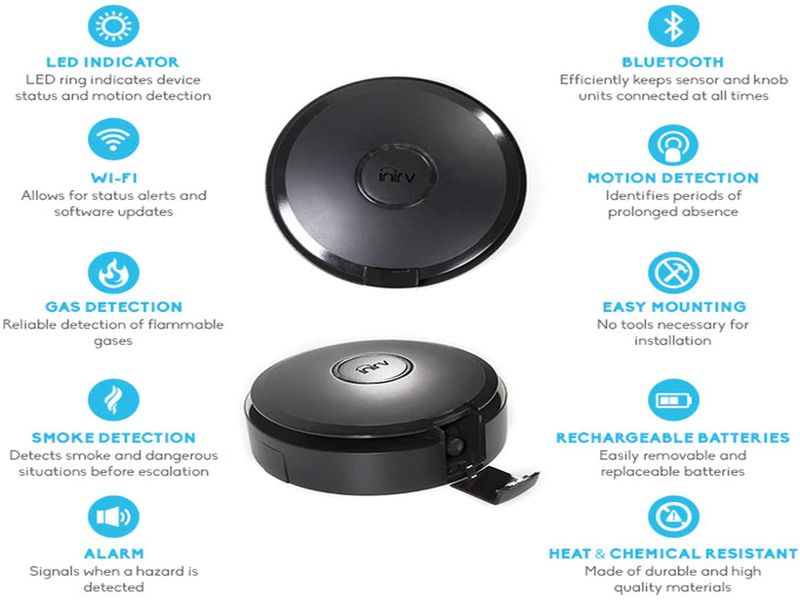 With the Inriv React smart stove knob, you no longer need to worry about leaving the stove on. With the assistance of an easy-to-use app, you can easily turn off your stove from anywhere. The gadget also comes with a timer feature that allows the stove to be turned off after a specific time period. To use the gadget, all you need to do is to put on the automatic knob i.e. Inriv React on top of your stovetop knob. The wall unit needs to be set on the ceiling right above the stove or on top of the vent shaft. You need to spend $200 for getting this absurd-plus-useful gadget.
Royal Coffee Maker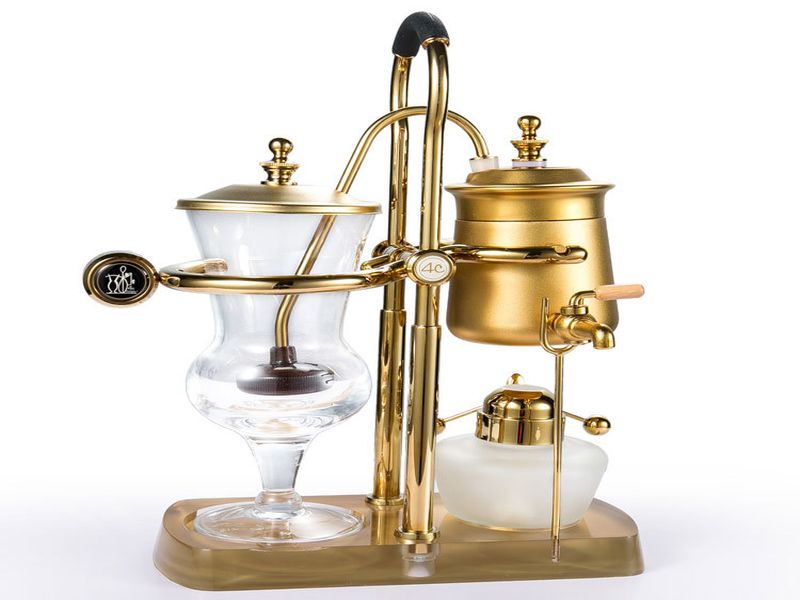 Unlike your daily-used coffee maker stocked in your kitchen, Royal Paris Royal Coffee Maker is built from pure 24-karat gold/silver. The crystal and semi-precious stone balancing syphon brewer is available in 2 different variants, 24-karat gold and 24-karat silver. The automatic brewing system sanctions gravity, heat and steam to brew a luxurious coffee in the Baccarat vase made of pure crystal. It is a purely handcrafted product. The product, of course, costs handsomely well at $10,000 to $18,000, depending on the variant you choose. Only 8 of these are crafted every single month, starting Jan 2017.
Summary
So which of these absurd gadgets would you like to try? Grillbot for aiding you with the cleaning or the Inriv React smart knob?