The latest 360-degree cameras introduce smart features and enable you to take 360-degree pictures and videos. You can use them to capture your perfect moments in a more advanced and stylish way. If you are willing to buy such a 360-degree camera, you should consider these cameras in the 360-degree segment. These high-tech cameras have various capturing features and have high-quality resolutions that make them more popular. 
Ricoh Theta S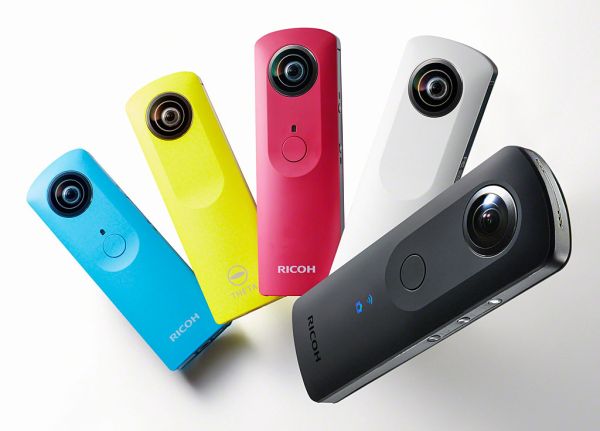 Ricoh Theta S is the third generation of Ricoh's 360-degree shooting cameras and offers decent features. Theta S is gaining popularity due to its reasonable price andit competes with other high-end cameras.It has two sensors that have a high specification and delivers high-quality 14-megapixel images. It has dual f/2.0 lenses;it can take 360-degree photos at a resolution of 5372 x 2688 pixels and record 360-degree videos in MP4 format. In addition, you can upload your photos and videos directly to Facebook and YouTube using Wi-Fi connectivity feature.
360fly 4K 360 camera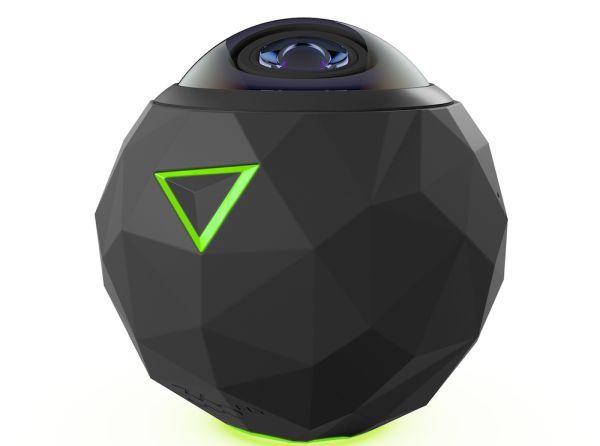 360fly 4K camera is all set up to deliver high-quality 360-degree images and captures excellent videos.This camera is simple to use and its 360fly mobile app enables you to share your adventures with others.It has a shape of 8" ball that resembles the Dungeons & Dragons dice.  A single control button is on the camera, which can turn it on or off and vibrates in acknowledgment. There is no LCD screen on the camera; in place of LCD screen, two LED's are present to notify the status of the camera.
Odyssey with jump assembler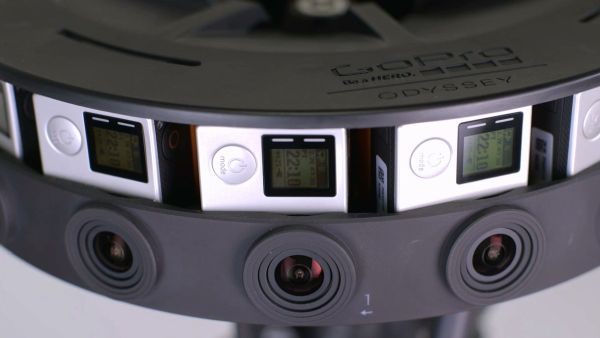 Odyssey is a very high-quality camera capable of recording 360-degree 3D videos, which provides realistic playback on VR devices. Optimized for jump, it has 16 synchronized HERO4 cameras that collectively function as one camera to deliver stunning 8K30 videos. It has 16 rechargeable lithium-ion batteries, which makes it ideal for longer operation time.16 internal microphones enable it to record sounds from all the directions clearly.
VSN MOBIL V.360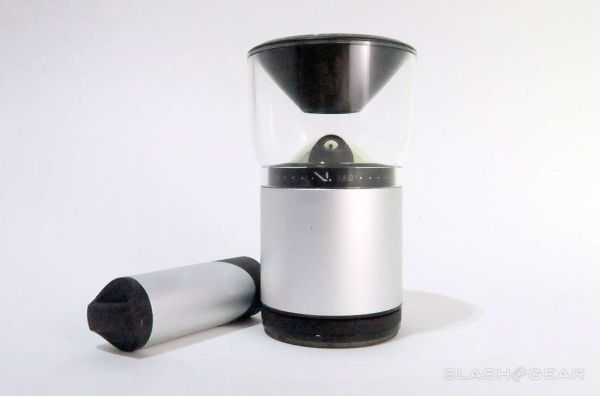 Shaped like a mini space grinder the V.360 houses a 2610 mAh battery in the cylindrical aluminum bottom. It supports MicroSD card up to 128GBand have a micro USB 3.0 port along with 2.3GHz Qualcomm Snapdragon 800 quad-core processor which ensures its smooth working.  This camera uses Android 4.4 platform as its operating system. It also supports Bluetooth versions 3.0 and 4.0 and has Wi-Fi connectivity. It has dual pinhole mics on the outside and various sensors for GPS, barometer, accelerometer and altimeter.V.360 is waterproof 360-degree camera and designed to deliver rugged performance. It uses standard mounts and tripod mounts along with special GoPro mounts. It is a delicate and expensive gadget, which needs proper protection to reduce its wear and tear.It is fun to use this gadget and the camera itself processes the videos in it.
Samsung Gear 360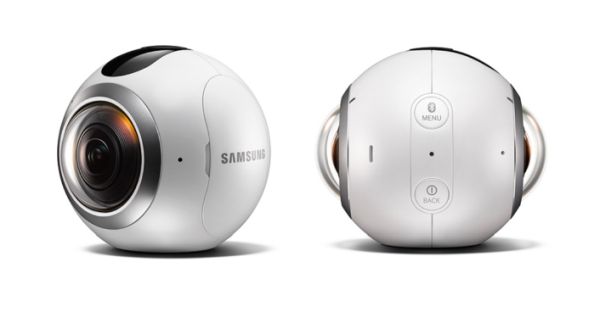 The high-tech Samsung Gear 360 digital camera is a virtual reality ecosystem and is capable of capturing 360-degree photos and videos.Gear 360 design enables it to fit in the palm and its lightweight makes it ready for on-the-go filming. The weight of this camera is 153 grams including the battery. It has two 15 MP cameras that collectively takes high-quality 360 degree pictures at a resolution of 7776 X 3888.
These 360-degree cameras use the latest cutting-edge technology to create high-definition 360-degree images and videos. The 360-degree cameras offer smart features and enables user to enter in a completely new world of virtual reality.