Formal laptops are an essential requirement in today's workplace. But there are certain features that can improve the experience of working on a laptop when used for working. You want to look for a lightweight product with excellent battery life. Also, laptops that come pre-installed with productivity apps such as Microsoft Office can ease the burden. These features improve the productivity and mobility of work laptops. In this list, we shall take a look at the best laptops for work in 2018 and why they stand out from others.
List of the best laptops of 2018:
This list is compiled keeping in mind the different needs of various users. As such, the list features laptops for everyday use from a wider sample. The list is intended to assist the user in narrowing down possible products for their unique needs.
Microsoft Surface Pro: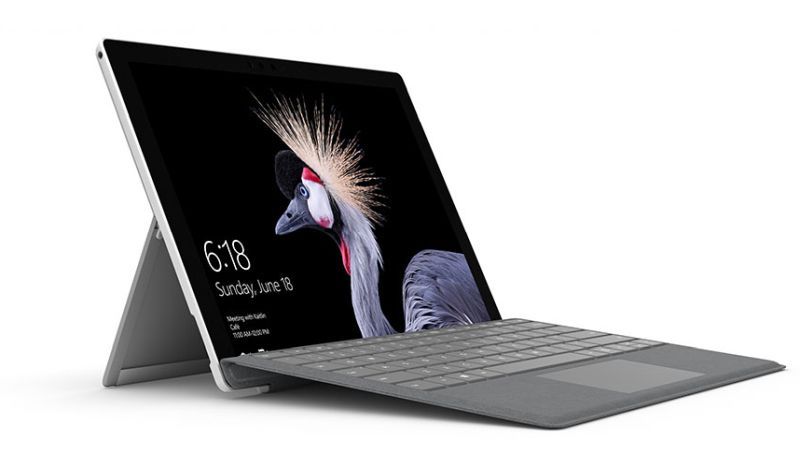 The Surface Pro is your best bet when looking for a work laptop. You just cannot go wrong if you are looking for a work laptop and end up buying this product. A gem of a laptop, it has relevant features for almost all users. Though it does not sport the largest screen in the list, it is a solid product. It is lightweight and boasts of excellent battery life.
The notebook is one of those laptops for everyday use that has amazing performance sporting Intel's 7th generation core i5-7300U processor with 8 GB of RAM. The build quality is commendable and the Type cover offers a more silent experience. The Surface Pen is more accurate. The device does, however, lack a USB C connection and is quite expensive.
Besides, the Type cover and surface pen are costly add-ons. There are seven configurations available. The configuration above is for the one with LTE connectivity. There are better models with i7 and 16 GB RAM as well.
Lenovo ThinkPad X1 Carbon: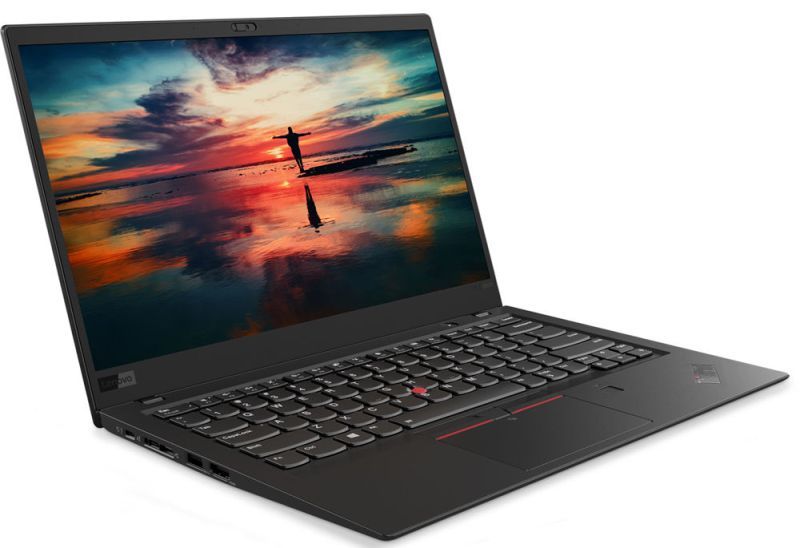 This product features the largest screen in the list and is a force to be reckoned with. The laptop has six models to select from starting with i5 to i7 with the same graphics component. Fresh out of the Lenovo research lab, the product offers a smoother touchpad and keyboard experience. The build quality is world-class. The soft touch and carbon material used feels great to work on.
The processor is fast and storage options are excellent for work usage. This is one of the best laptops for work in 2018 featuring a 15-hour use on a single charge. A few cons we can mention at this point is the touchscreen use. It does not feel very premium. Also worthy of notice was the fact that the battery life can reduce quite a bit under heavy load. Given its price tag, these are features that could be improved upon.
HP Envy x2: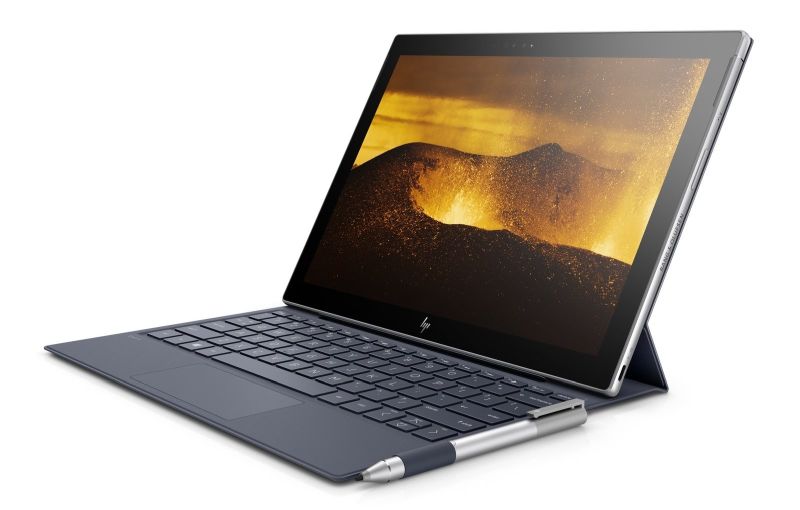 The HP Envy x2 has something unique to offer. While almost all notebooks and formal laptops feature Intel Processors, the HP Envy x2 has a Snapdragon Chip. Most people think of very poor performance when said it uses a Snapdragon chip but the HP Envy x2 shatters all the myths. Surprisingly lightweight, the Envy 2 offers excellent mobility.
It is lighter than most notebooks at about 1.5 pounds. The HP Envy x2's always connected feature is another game changer. The design is outstanding with a very good looking keyboard cover as an attachment.
The laptop promises a 20-hour battery life despite a very attractive 1920 x 1200 display. The HP envy is among the best laptops for work in 2018 because of these unique features. The only drawback we could find is the lack of a sufficient number of USB ports. Like the 12-inch MacBook, one USB-C port is all there is for use.
Dell XPS 13: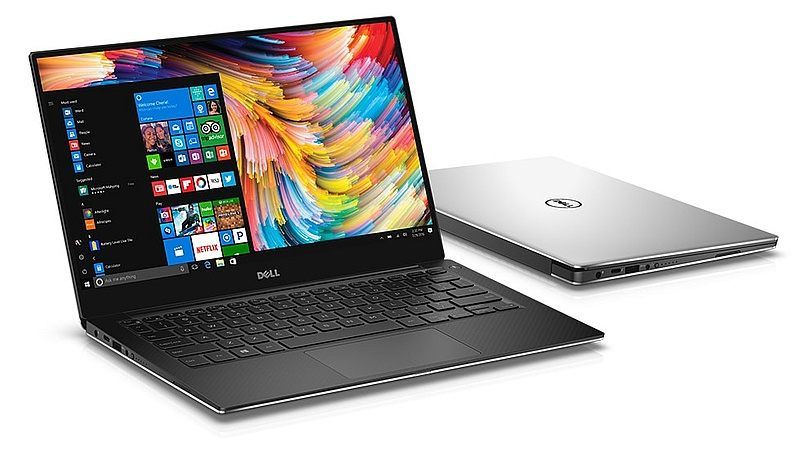 The Dell XPS 13 is one of the best laptops for work in 2018. It has won many awards for being the best business laptop. The laptop received a refresh in 2018 from Dell. It now features a thinner, more powerful model. Boasting a 4k display, the laptop provides an unparalleled 20 hours usage on a single charge.
The processor used is 8th Generation Intel Core i5 to i7 supported by Intel UHD Graphics 620. The pricing is a little on the expensive side but we think that this stylish office laptop is a total value for money including product shipping with Windows 10 across all devices. Different colour options are available. The white option is pricier than the others, though.
Conclusion:
Work laptops are getting better every month with a new model coming out every month from popular companies. Most of the laptops are featured on the list are 2-in-1s. They have gained a lot of traction in the past few years given their expanded versatility.
These are our top picks for the best laptops for work in 2018 according to the current market scenario. They feature all the essential needs for users who travel more often and get a lot of work done on the road. In the end, it will depend on your travel style and what value do you wish to extract from it. We hope this list helps you pick the best travel and stylish office laptop for your needs.