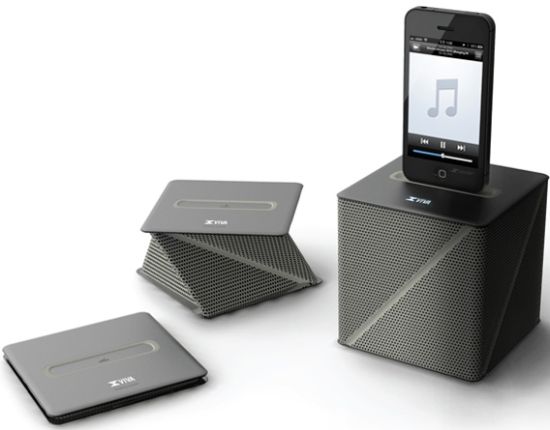 Origami, since it allows compression to otherwise bulky stuff, has inspired gadget makers around the world to bring portability to their products. Viva Speakers, designed by Jang se-chan, tags itself along the same mantra to appeal to the portability-freak gadget lovers. The docking speakers flaunt bifacial body that turns in any direction or stretches out to acquire a cubical shape. Being perfectly compatible with iPhone and Android phones, the speakers can connect to any smart device through Bluetooth sync.
With just a simple counter twist at the top and bottom, it transforms from a flatter device into a cubical shape. The pocket-sized speaker produces sweetest tunes through its all four sides by creating a surround sound system. Made from aluminum and adorned with chrome finish, the Viva Speakers make use of empty space as soundbox to deliver great bass sound.
Undeniably, it's a great design that awaits speedy realization.
Via: YankoDesign