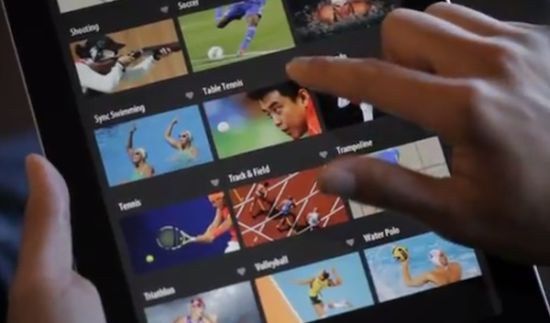 London Olympics are around the corner, and you must be looking to enhance your mobile gadgets to stream live coverage of the mega event, so you don't miss any of the 302 medal competitions even when you are on the move. To support the live streaming of 2012 Summer Olympics, NBC has presented a pair of mobile apps, i.e. NBC Olympics Live Extra and NBC Olympics, to stream 3,500 hours of live video of various competitions.
Compatible with iPhone, iPad, iPod touch and a few Android devices, the new mobile apps will provide all the stats and results, together with the complete profile of athletes, highlight packages, text info and social interaction components, so you could enjoy the every bit of the mega sports event. Developed to meet high speed streaming needs of sports enthusiasts, the NBC Olympics Apps are entirely created and powered by Adobe.
The apps not just give live access of the event on their mobile device, but also let you interact on social networking or media sites, such as Facebook and Twitter, with your friends. If you are living outside the United States, you won't be able to access the live video streaming for you'll have to subscribe a verified cable, satellite or telco service.
All you need to do is download the Live Extra app, select the Touch Here &amp, Get Ready option and enter your cable login identification. If you plan to watch the video on different devices, you'll have to repeat the same process for all devices.
Via:
Mashable