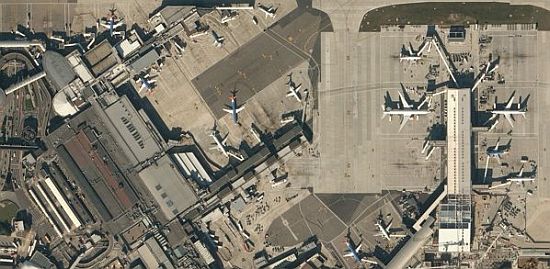 With your Mac gadget around, it's going to be ever more difficult to conceal your physical location and seek a refuge that's inaccessible to all. A simple app won't allow you that refuge even. Dubbed as Satellite Eyes, the Mac app tracks users through their desktop wallpaper that projects the satellite view of their physical location.
Sitting in menu bar at the top of your screen, the app adjusts your desktop wallpaper according to your location. Different map styles like aerial photography and abstract watercolors provide the best view to depict your whereabouts. In case you're using multiple monitors, the app spans images across them while utilizing the full width.
As far as your security is concerned, the app asks your permission through a dialog that indicates it's accessing Location Services. You may disable app's access to Location Services API by making changes to the Privacy tab of Security and Privacy in System Prefs. So, if you wish to allow this smart OS X app to track you, it can be all yours without you having to spend anything for it. Download it here.
Via: Gizmodo/BoingBoing