How many time have you wondered how further technology can stretch in creating a world that is more secure, luxurious and comfortable? With inventions piling one on the other to create above par experience for users, there are many gadgets that can rescue you while you are on the road;acting at every step you go wrong. Stretching the limits of innovation to new precincts, here are some gadgets that oblige with many suchcommon problems of travelling by road.
The splitsecnd smart emergency assistant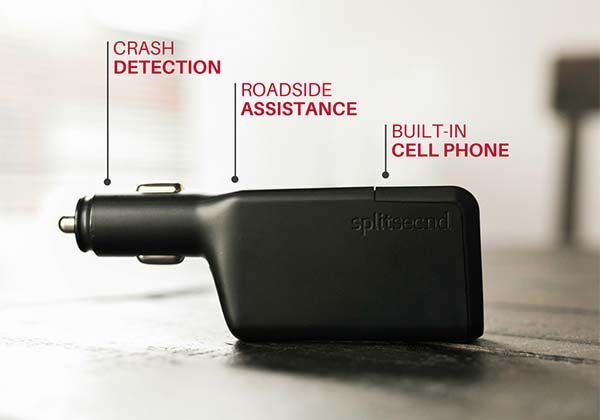 This little gadget keeps your car secure with its built-in sensors and built-in GPS to monitor your car at all times and track it when you need to. With the same type of built-in sensors as an airbag, this plug & play device can detect a crash within seconds and can connect you to a 24/7 emergency centre through its built-in cellular system.
If in the event of a crash the car looses power, the gadget has a 4-hour backup battery so that you are still on the radar and traceable for the helping authorities to arrive. With its built-in GPS tracker, you can track your location via its custom companion app on your phone. This function also helps in the event of a stolen vehicle. The other features include a medical user portal where you can upload your medical insurance details, roadside assistance and parked car finder.
Res Q Pro+ Tire Repair kit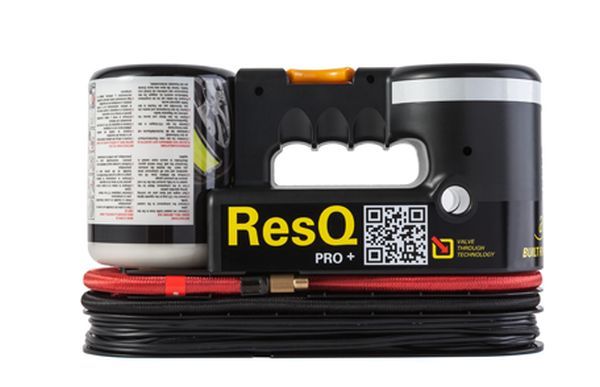 Having a flat tire on a highway is a headache especially if you are travelling at odd hours and the flat tire happens at a desolate area. With no nearby garages to get the tire sealed you can be stuck for hours before assistance arrives if you do not have a spare tire with you. Res Q pro+ provide a smart ergonomic solution which includes a compressor and a sealant bottle for effectively sealing punctured tires of larger vehicles such as SUV, minivans, passenger vehicles etc. The complete gear has built-in pressure gauge to monitor proper tire care, a deflate button, and a 450 valve-head down bottle that can repair punctures up to 6mm in size.
VIS Jumper Power Bank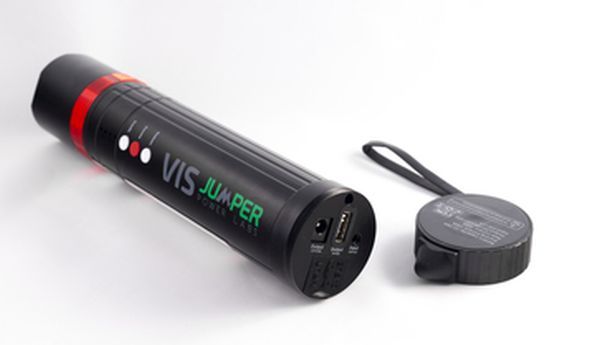 Utilizing the world's leading battery pack technology VIS explores functions that were yet unexplored. With a 6000 mAh battery packed inside a stainless steel casing, this power bank will charge your phone, tablet or any other USB device. It will also easily charge 12V appliances. In addition to its high power flashlight, emergency hammer, magnetically mountable red and white LED strip-light the most amazing feature of this power bank is its ability to jump start your car battery. When you are on the road and your battery dies you can plug the battery to this power bank and jump start your engine without waiting for a tow truck to arrive.
The automatic cordless tire inflator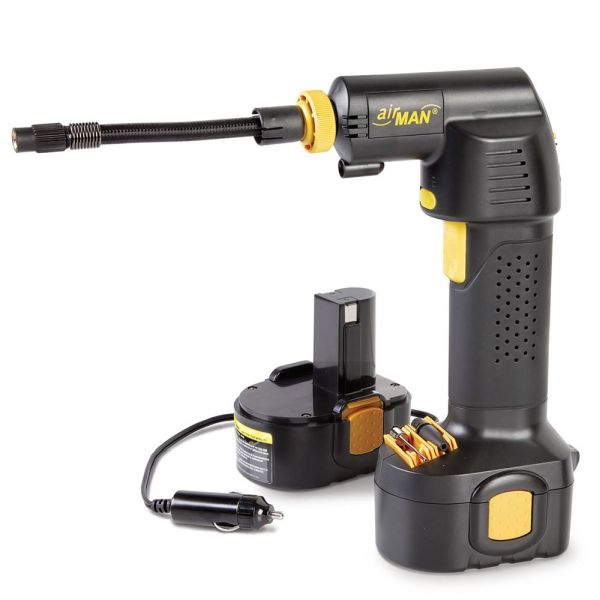 Ideal for bicycle tires, sporting equipment and low tires, you can enter the ideal pressure that you desire in its digital pressure gauge and within 90 seconds it will inflate a flat mountain bike tire to 55 psi and a standard vehicle tire from 25 psi to 30 psi. An 11' long car adapter powers the inflator and an integrated LED to illuminate tire valves.
Bushranger X-Jack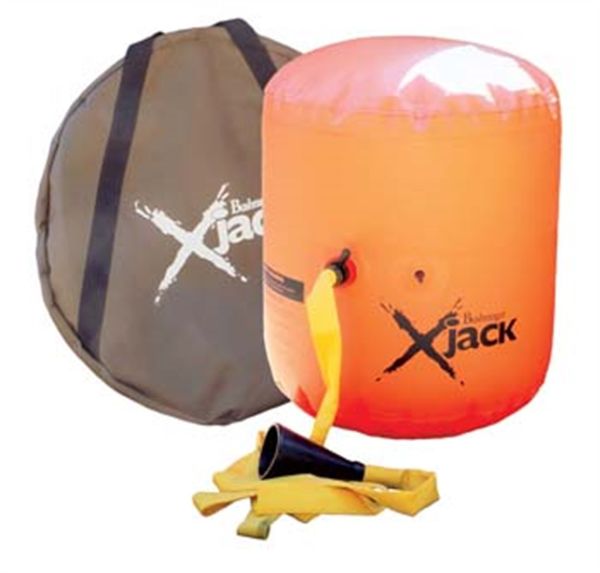 Conventional jacks were not suitable for all types of terrains, this jack can be safely placed under the side of the body, and it connects to the tailpipe through a hose. On starting the engine the jack starts inflating and can easily lift up to 8800 pounds. It provides a wider footprint to avoid sinking in muddy or sandy areas. This jack can easily lift your vehicle up to 30 inches.
Sierra's battery operated liquid transfer pump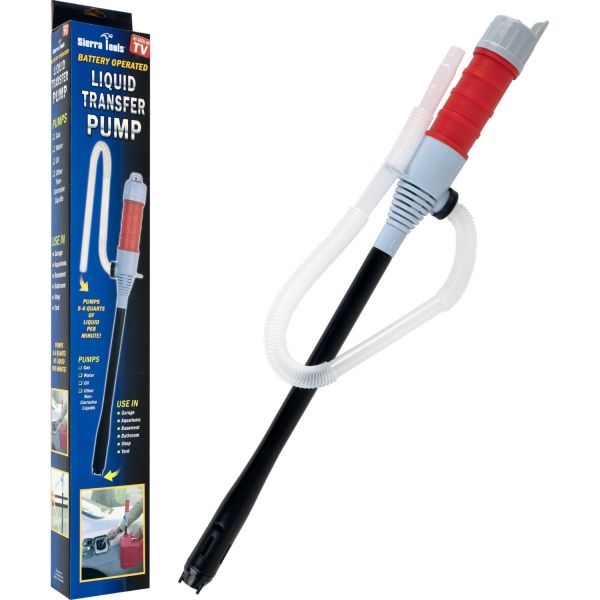 A smart choice for transferring gas/oil/water or any other non-corrosive liquid at the rate of 5-6 quartz per minute without a constant power supply makes this pump unique. This smart pump works with 2 D cells in an event of a power loss and makes transferring liquids easy and fast.
These smart accessories cater to all needs of a traveler. Many drivers face issues such as a flat tire or a dead battery, and not all these instances occur close to a garage. Using these smart gadgets can help save your time by giving you the solution in your hands.