Fans of the rustic looking Victorian style gadgets all over the world desire more and more of Steampunk Gadgets to add them in their collection.
Steam-powered Tank: Steam Fortress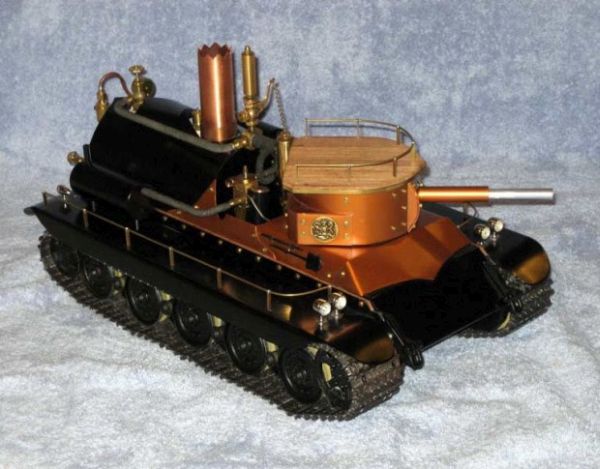 A remote controlled, steam powered tank is one of the coolest gadget around. The yellow LED on the canon glows and the canon moves up and down, turns left and right. The tank emits sounds and stimulates recoil to add to the drama. The rustic look from the black, copper and brass finish makes it an elite toy.
ChronodeVFD Steampunk Watch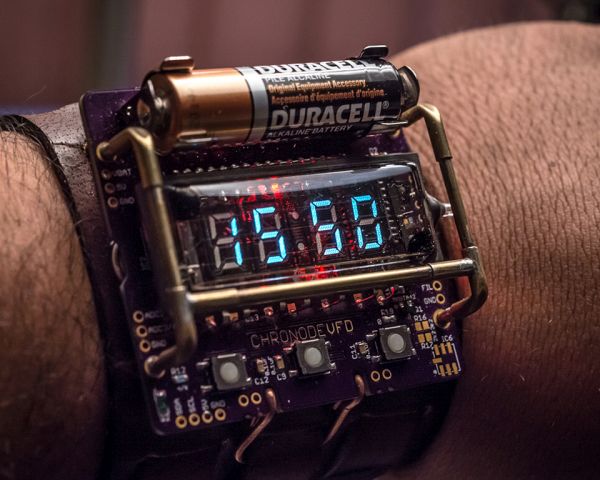 Designed by J. M. De Cristofaro alias Johngineer, the Chronode VFD Steam punk watch is a PCB mounted on a leather strap. Johngineer has used variable frequency drives (VFD) to give the watch a steam punk touch, which is otherwise obsolete technology, the display is protected by a brass roll cage. Powered by an AA size battery the watch has a barometer, accelerometer and a light sensor too, which Johngineer has decided to activate some time later.
Incredible Steampunk Cell Phones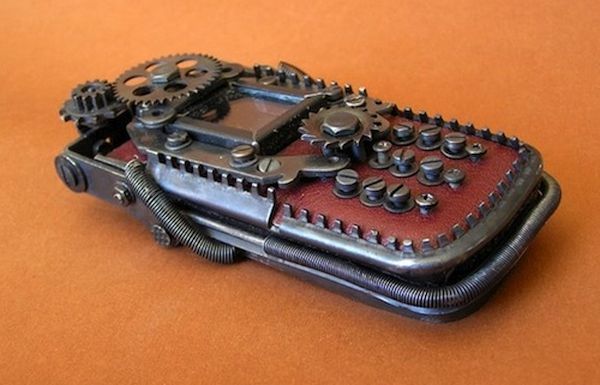 There are several models available, out the several, we have randomly picked Steampunk Flip cell phone. The designer Skylanth has given it a Victorian touch by attaching gears from a couple of old watches. The phone was initially painted silver for giving it an attractive appeal, she has also added some artificial gems to give it a womanly look.
Victorian Style Antique Laptop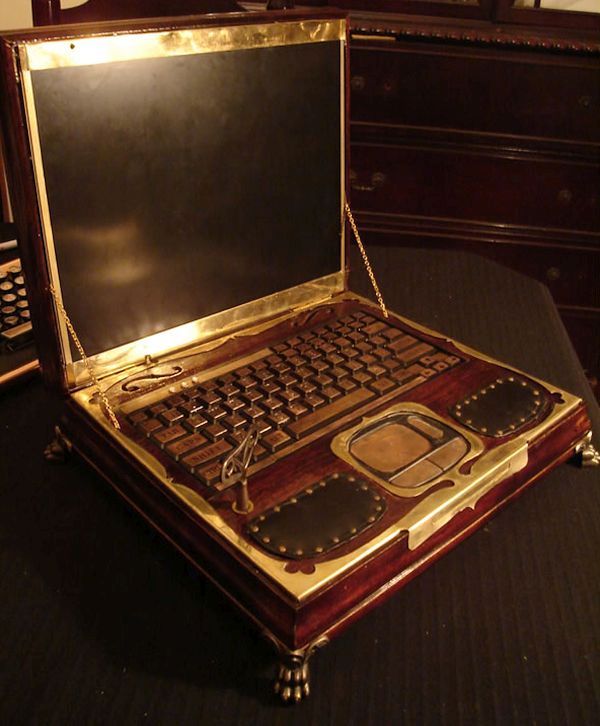 Designed by Richard Nagy from Datamancer, a firm known for designing gadgets with a steampunk touch. This antique laptop has been built by customizing an Asus laptop with top-notch features like NVIDIA GeForce graphics, Intel Core i7 processor, 8GB RAM and a full HD screen. Brass keys with precious gems and Gold foil on the lid makes it look like the Queen's jewelry box.
Steampunk fountain pens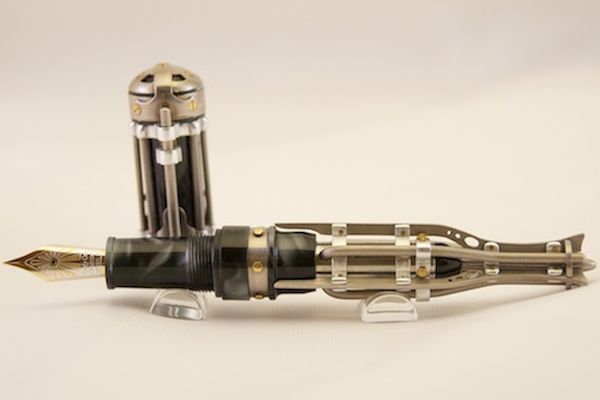 A treat for the collectors, these fountain pens remind us of the Victorian era. Many of the fountain pen collectors are found of writing with hand rather than typing. A renowned German manufacturer has come up with only 75 such pens to mark their 75th anniversary. Expensive material like gold, diamonds and nacre popularly known as mother-of-pearl has been used to produce these luxurious pens. The Skeleton collection exposes the inside parts of the fountain pens just like in the other type of skeleton gadgets, also these have engravings on them.
Every day utility items in retro steam punk style gives a fancy touch to the otherwise simple gadgets.