There are a lot of places where you ain't allowed to get your own booze, gadgets which conceal alcohol will help you have a good time without being noticed.
Hammer Flask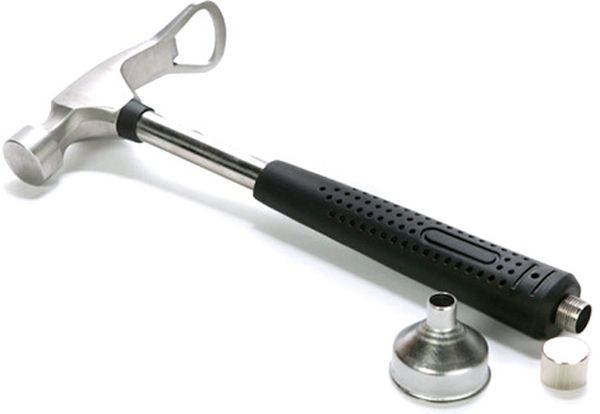 A stainless steel hammer isn't just used to draw in nails any more. A flask to hide your booze is now incorporated in a hammer gadget. There is a bottle opener provided on the opposite side of the head. You can unscrew the base and use the steel funnel, which comes with the hammer to pour in the liquid you wanna hide.
Bev-Brush Paddle Brush Secret Flask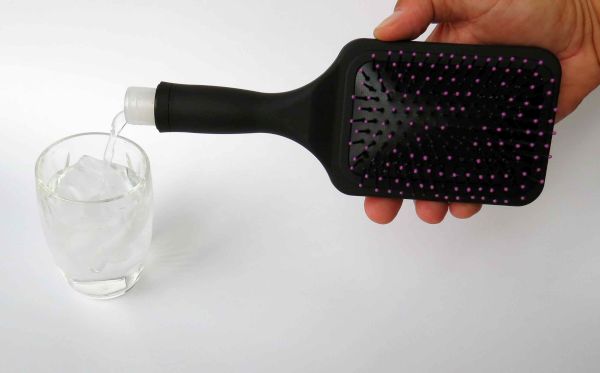 You can carry 6 oz. of alcohol in this paddle brush, to elevate your mood anytime. This fancy brush has a mirror on the back and the paddle brush is usable to groom your hair. A small plastic funnel is included in the package to drain the alcohol inside the paddle brush. The plastic base needs to be unscrewed to fill the paddle brush with alcohol.
Can Covers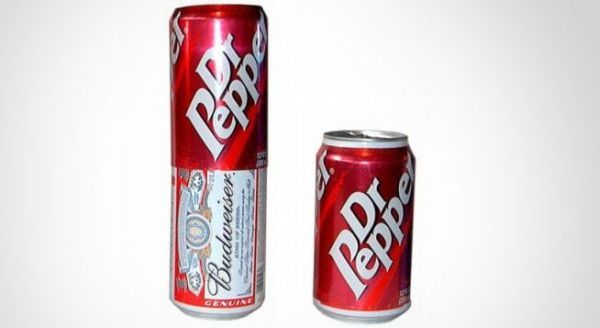 A very simple formula to hide your beer, just hide the beer can underneath this can cover. These are same size as your beer can, you just need to stick them around the beer can. The best part is that these are reusable and can be used several times, the can covers use static technology to stick on the cans. Anybody would think that it's a normal soda can in your hand, while you are enjoying beer in a place where you were not supposed to bring in your own can.
Sneaky Shorts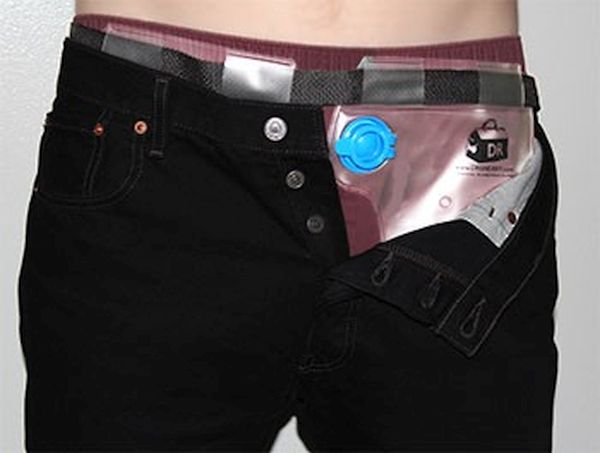 These are plastic bladders on a waist belt, which would easily sneak under your pants or even shorts. Sneaky shorts can store up to 24 ounces of your favorite alcoholic beverage. A tiny piece of a plastic hose, which comes along with the Sneaky Shorts, is used to extract alcohol out of the bladders and be poured into your glasses or mouth straight away.
Booze Brogue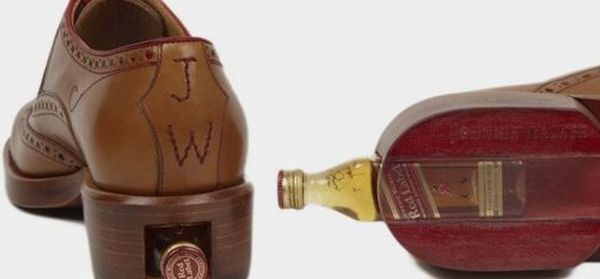 An Italian made Tan leather sturdy shoe has more than one purpose. A mini alcohol bottle will sneak in the heel of the brogue. This hand stitched booze brogue has a custom Johnnie Walker "tattoo" sewed on it. Interestingly alcohol is included with the pair of this tan designer brogue.
Apart from these, there are several other weird gadgets to conceal your alcoholic beverages. While different gadgets have varying capacity to carry alcohol, you can choose a gadget as per the amount of time you are going to spend at that particular place.