The creative minds of innovators have no limitations and keep coming up with such weird concepts.
Food iPhone case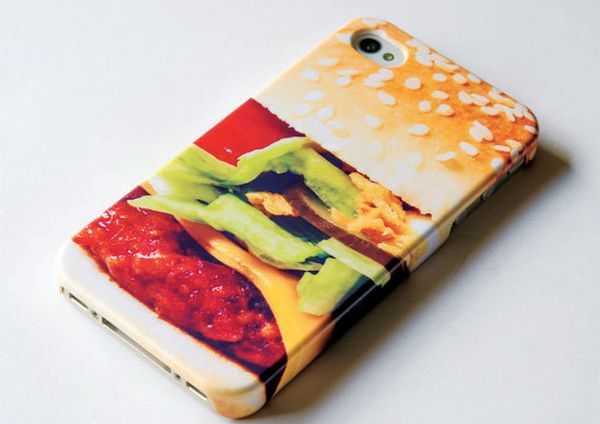 Bento rice, Tonkatsu, yaki soba the most common Japanese food items are inspiration behind the new Japanese food iPhone cases. Japanese firm iMeshi has come out with this weird concept. The covers are so realistic that they would tempt you to eat them, which you wouldn't be able to do. Practically they won't be able to protect your iPhone.
Bottle opener in a slipper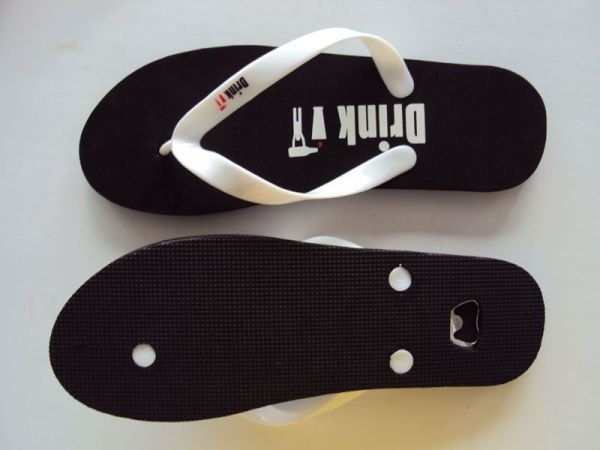 It appears to be a normal slipper and nobody would be able to guess the hidden gadget in it. A bottle opener is cleverly placed right at the center on the sole of the slipper. If you happen to take a stroll on the beach, this cavity to fit a bottle's head will be filled with sand or pebbles. The bottle opener slipper is cool to impress friends at home though.
FishEye wearable fish camera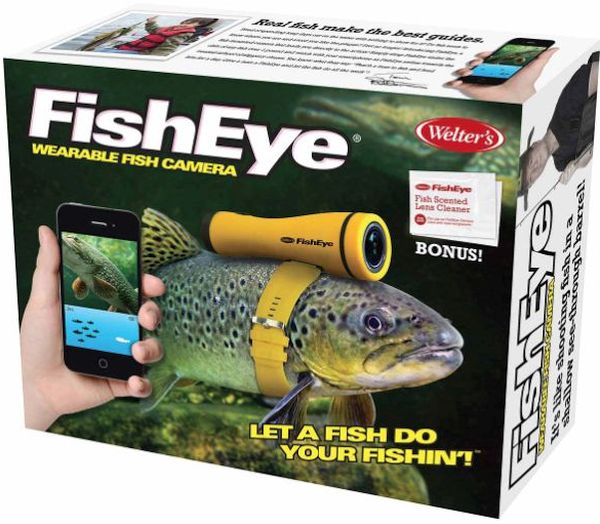 Taking a literal swing at the fish eye lens, this weird gadget can be strapped around a fish ranging from a mid size to large size. The tag line of the gadget says, "Let a Fish Do Your Fishin!" Just mount the camera on a fish and watch the underwater scenery or target another fish, you can download the Welter fish eye app on your phone and watch what's happening underwater. The gadget also has a feature called "Dry Mount", you can strap the camera on your pet or any person's head too. Wherever the person or your pet goes, you can watch the play back on your phone.
HotLips Face Heater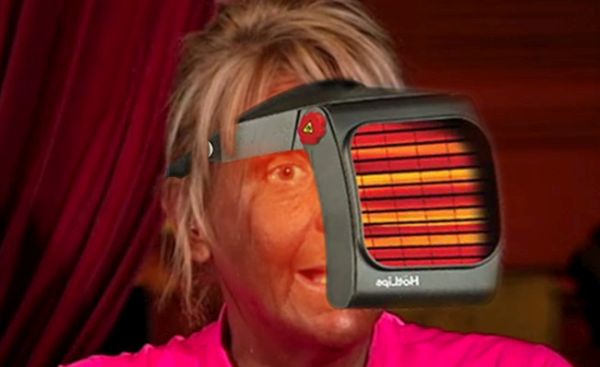 The operation manual of this gadget consists of 140 written pages! This kerosene-operated device can heat your face for full 60 minutes on a single fill. The face heater has a stylish strap which you can strap on your head and gaze at the heating coils. The company claims to have two unique features, one is a spacer which would maintain a distance between your face and the heating coils. The second one is a funny optional addition, a side mirror like the one in a car.
Bathe & Brew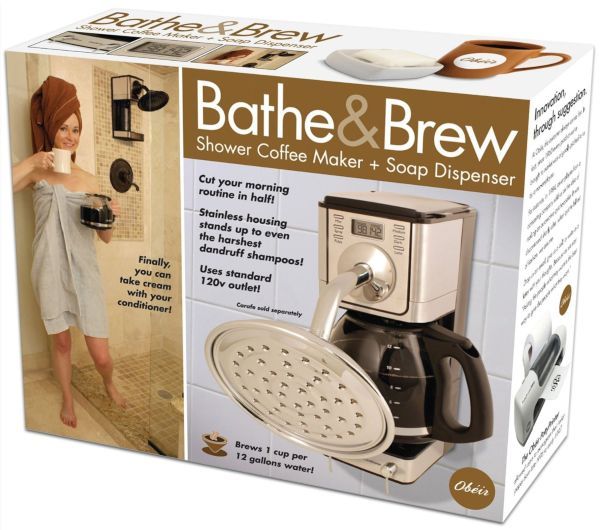 With features like a waterproof on/off switch, 16-hour battery, slow brew flavor and a 12-month warranty, this gadget will allow you to brew your coffee in the shower. You just need to hook it up in the shower and plug water and electricity to it. Have you started imagining the time you will save? This gadget will brew your coffee and dispense shampoo and conditioner. Absolutely incorrect, this is just a weird fake gadget packing from Prank Pack. The package is seriously designed with a lot of description about the features of the gadget, which doesn't even exist.
Weird gadgets, which you can't actually buy, will surely make you laugh and share the concept with your friends.