When you start feeling bored of something, shaking things a bit can be fun. Looking at the old and unimpressive designs of the computers, we sometimes feel bored. For making it fun and interesting, changing its structure and design can make it more interesting and enjoyable.
PC case modding is something more than just changing the looks and the way it operates. Case modding is an art that allows complete makeover of the old and boring PC making it more interesting and fun. Below are couples of products that can do the complete makeover of the old PC.
Pumpkin Head PC case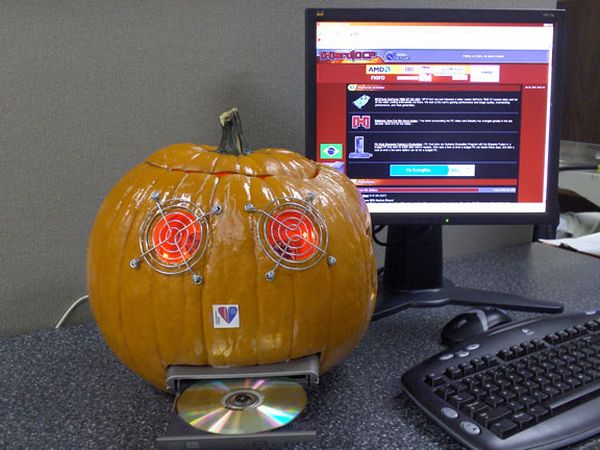 This PC case mod looks exactly like a pumpkin. Having a CD- ROM drive at the place of the mouth, it looks like pumpkin is sitting with tongue out. One can see the hardware installed from the opening at the head. Moreover, there is a fully functional PC inside the pumpkin featuring a 1.6- GHz Intel Pentium M Processor and a DVD drive along with lots of LED lighting. It looks like the pumpkin is ready to attend the Halloween party with all that lighting.
Cram- full toilet seat PC case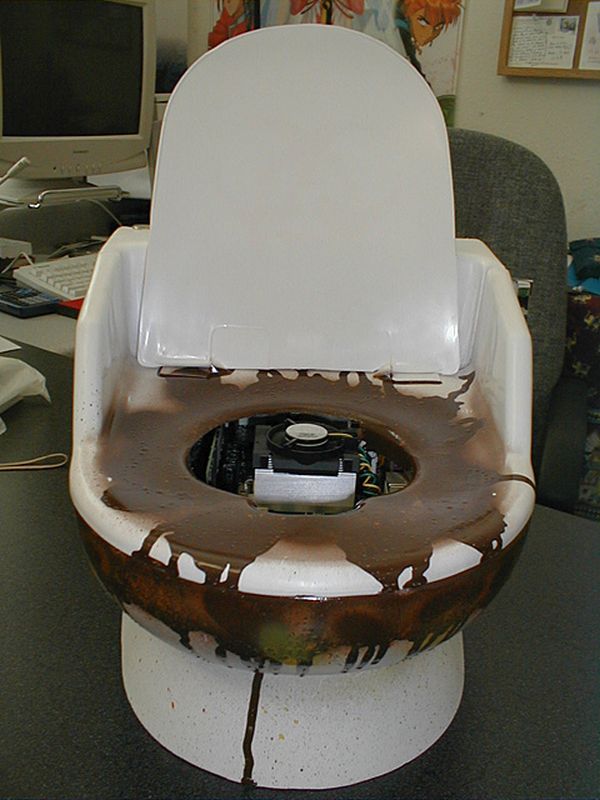 With weird looks, this PC case is one of the craziest inventions one can ever see. This PC case looks exactly like an overflowed dirty toilet seat. People using it will not feel good while using it, but this PC case is a fun to use. On opening the lid of the seat, you will find all the hardware installed in it along with blowing lights. Plugging in the switch, you need to go back, as most of the wiring is at the back of the seat. Quite weird but is very innovative idea of the maker.
Angry Hulk PC case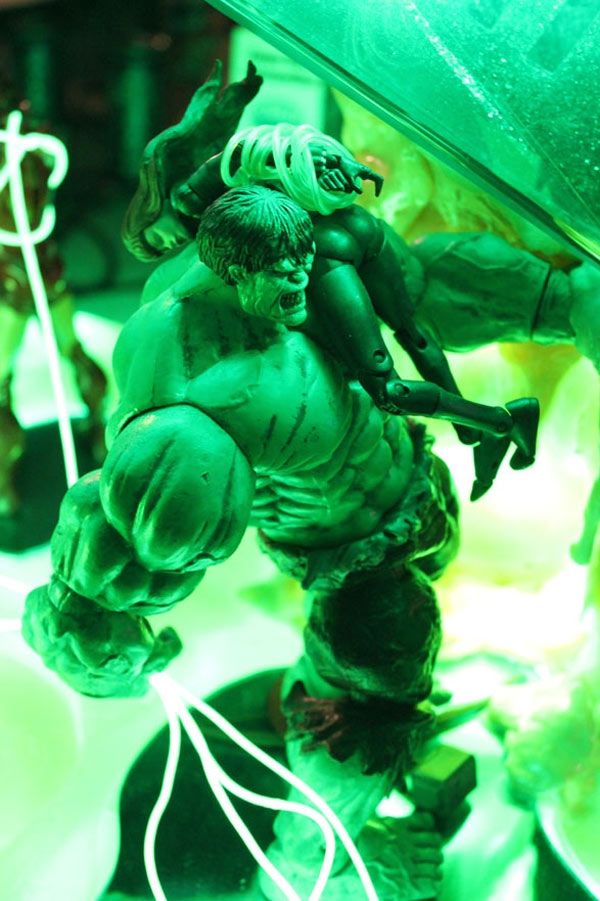 For all those Hulk lovers, Hulk PC case mod is one of the angriest cases ever. Looking at this PC case mod, you will find the Hulk is lifting the motherboard up in the hands while standing in the wall. The green color of the Hulk attracts the attention foremost. It appears that the Hulk is going crazy and breaking the things around. Little crazy, but will attract many eyes when placed on the table.
Amusing Cow Case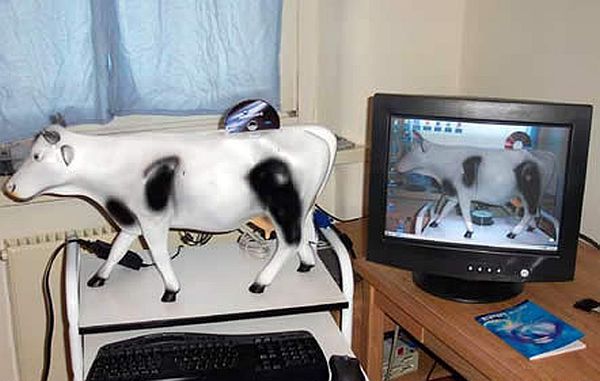 Image Source : Mini-itx.Com
People fond of animals will surely love to decorate their PC with Cow case. Turning the cow case upside down, will grant access to the interiors with parts and components installed. The cow case includes a mini motherboard along with 20 GB Hard Drive and an integrated 200-watt power supply.
When you are tired of using old things repeatedly, using these funny and crazy gadgets can add fun to the life without making it boring for people.