When stranded at a strange place without any visible café near at hand probably the only thing you day-dream about is an espresso machine for a quick cuppa. Well, if that's the case then your prayers have been heard and the answer to them is the brand new Minipresso which can be carried around easily. This powerful, handheld machine offers hot beverage whenever you need it on the go.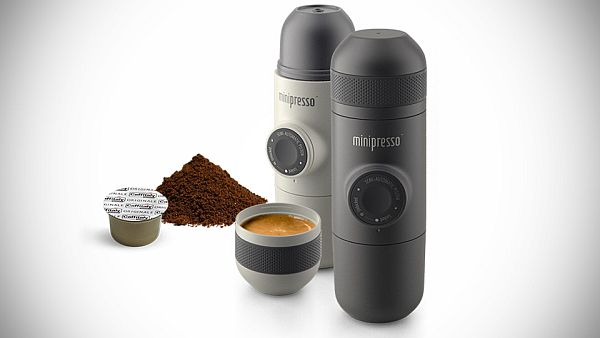 Instead of batteries or plugs, Minipresso uses a pump system for brewing coffee. The user has to pump the portable machine for getting a hot drink. Keep coffee grounds or capsules along with hot water in a flask in your luggage if you are a die-hard coffee addict.
For making each glass of coffee, the Minipresso requires just 68 ml of water. Made by a Hong Kong based company, the Minipresso machines include a nice cup in its clever and sleek design. It makes coffee at a pressure of 116 psi that is equal to the pressure created by traditional coffee machines. According to experts the coffee cartridges used in many popular models of coffee machines blow cold air into hot water. That's why the Minipresso does not use coffee cartridges or compressed air. The clever mechanism of piston churning is expected to brew better coffee for the users.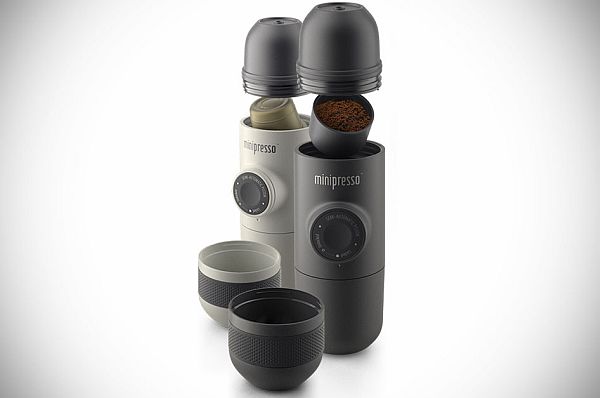 The small automatic piston infuses small amounts of water into the coffee adapter. After pushing it for only a few times the user will be able to achieve the appropriate pressure for making delicious and hot cuppa. For making a simple cup of coffee, you just have to push the pumping machine 13 times. If you desire to have a hot cup of Espresso then push the pump for at least 18 times and for a lavish treat of double Espresso you will have to push the pump for 28 times.
The compact and neat machine is 9.7 inches long and easily fits vanity bags or handbags. As its weight is not more than 0.8 lbs you won't even feel its presence unless you immediately want a cup of espresso. Though the device is not dishwasher proof, one can easily clean it with water. The manufacturers advise users to wash the device after every use.
Summary

Minipresso is the life saving device for people who can't function without their coffee. The light-weight, hand held coffee machine can be used anywhere and can be packed easily along with your clothes and toiletries.