Apps providing information about the nearest local band performances or the upcoming music concerts in your city can be a useful guide for music lovers. However, many of these apps are not updated and crash often. Hence, it is important to find such music festival apps that can help you get the right details without hanging and crashing all the time.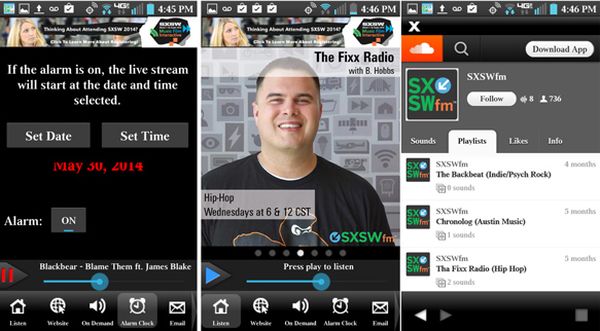 SXSWfm, by SXSW LLC
The SXSW app hasn't received good reviews, with users complaining of slow page mobility, the app crashing often and inability to sync and save data with the phone and computer. However, the SXSWfm version of this app is amazing, and basically corrects all the wrongs of the previous app. The radio app brings the best music to your ear. It also comprises of various additions such as a Chronolog and an alarm clock.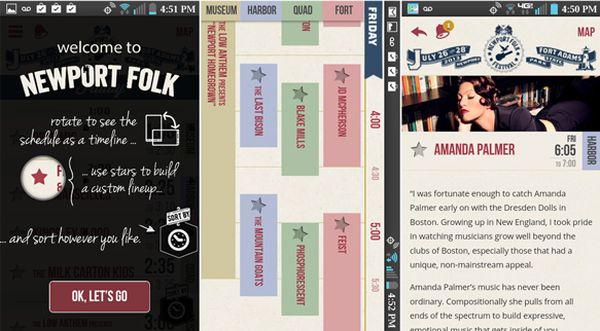 Newport Folk Festival, by Cantina
This app has an additional feature of buying tickets for your favorite music concert. It has a simple search engine where you have to click on the favorite band and see their upcoming concert schedules. Just a slight tilt to the app and it can change the display format to either a grid or a timeline. The additional feature of this app is that it also has news, map and lineups.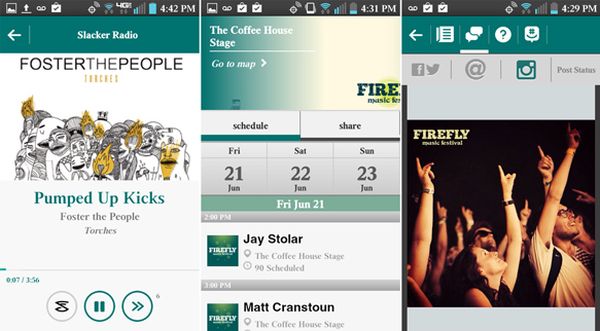 Firefly, by Aloompa LLC
The Firefly app has been made by Aloompa LLC, the developers of popular apps Governor's Ball, Electric Daisy and Hangout. The firefly has an additional photo booth function, where you can add your concert photos on your social networking sites live. Other functions include festival map, slacker radio station and other attractions near the festival.
However, the Firefly has a few disadvantages such as no live stream function and no Thursday shows schedule.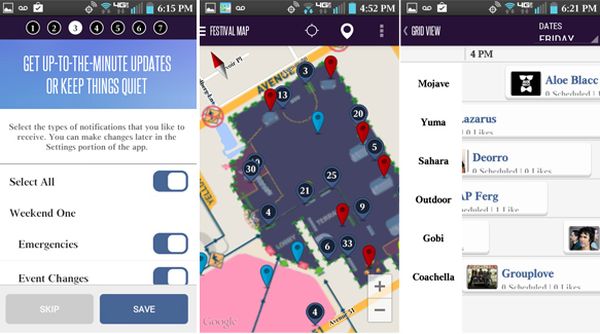 Coachella, by Aloompa and Goldenvoice
The Coachella app has a similar photo booth function like Aloompa. The app stores your social media page and provides regular notifications of your favorite band's concert. It also has a weather function and the lineup can be viewed in either grid format or list format depending on the day or stage. The other improvements in Coachella are that it provides information about nearby charging stations, dodgeball and the traditional Ferris wheel attractions.
Summary
Music apps offer not just directions to the show you want, but will also include several other features and attractions. You can enjoy the surroundings before or after the show, taking suggestions from the app. And when there is no show to see, the apps often stream/livestream music.