Nowadays there are many Hello Kitty gadgets and accessories available in the market and we have tried to collect some of the extreme gadgets as well as accessories based on Hello Kitty. Let us look at the top five of these in the next few sections.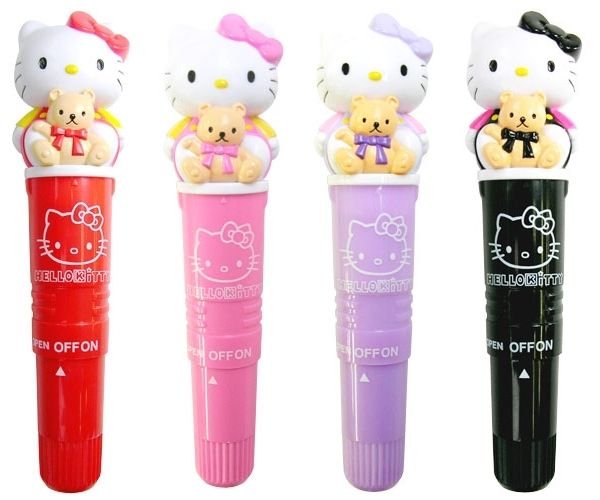 Hello Kitty Vibrator:
Created as a neck massager and one of the primary collectibles for the Hello Kitty fans, this vibrator was only available in Japan and was quite popular when it launched in the country. However, this neck massager had few problems with its shape as well as size and was not up to the mark in terms of its vibrating qualities. However, it was one of the main collectibles for many and available in several colors.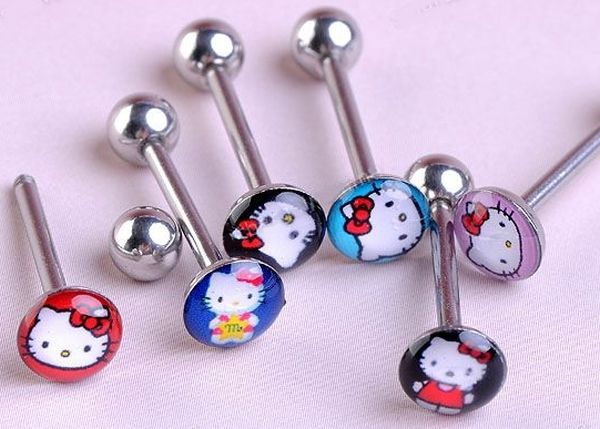 Hello Kitty Tongue Piercing:
The first thing that comes to mind when we think about tongue piercing is picture of punk kids flaunting them. Now we have Hello Kitty tongue stud, which challenges that stereotype.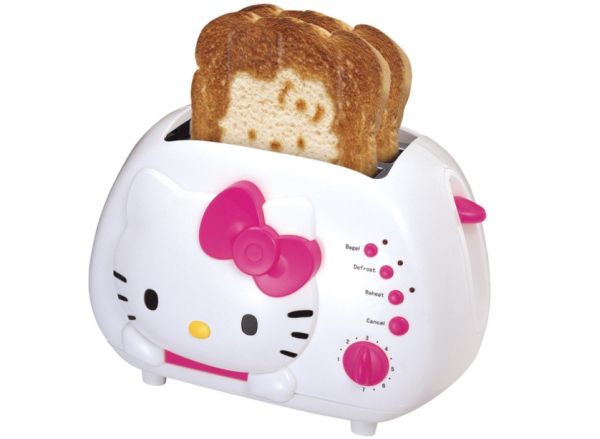 Hello Kitty Toaster:
Now you do not have to eat the same boring breakfast having that plain toast every day. The new Hello Kitty toaster makes it possible to burn the toast in such a way that face of Hello Kitty gets formed on the toast. The toaster has seven browning levels and if we look at the exterior, the coaster is a combination of white and pink colors. It also has self-adjusting bread guides, and overall you can call this object truly girly.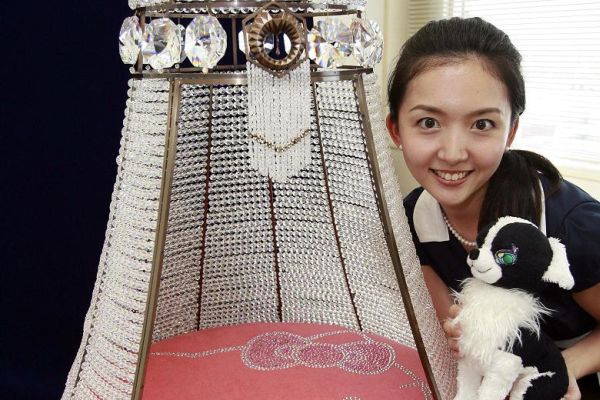 Doghouse:
If you are a fashion conscious person and a pet owner then you can look at this exclusive doghouse for your favorite pet. The Hello Kitty doghouse is studded with more than seven thousand five hundred crystal beads and costs $31,660. There is enough space inside the doghouse, where you can accommodate a small lapdog, such as terrier or Chihuahua, and it comes with a pillow made like Hello Kitty's face.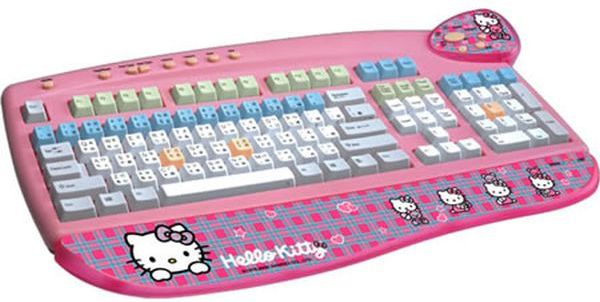 Keyboard:
This USB keyboard has been made by Sanrio and consists of several useful buttons ranging from the hot keys that automatically connect you on the internet to controls for changing track or volume. The keyboard is well decorated with images of Hello Kitty and basic color being pink.
Conclusion
There are many different types of Hello Kitty accessories as well as gadgets in the market. Ranging from toasters to doghouses and keyboards, the choices are varied and unique. Some of these are quite costly, while many are quite affordable and you can have one to add to your Hello Kitty accessories list.