The field of gadgets is ever-changing, ever growing, and ever expanding. This leads to innovations, some of which can define the characteristics of gadgets we might use in the future. The change can be new technology, function, or just a change in appearance and design, nevertheless, the impact can be huge. Here are some gadgets that are pushing the envelope with innovative features, design, technology, or appearance.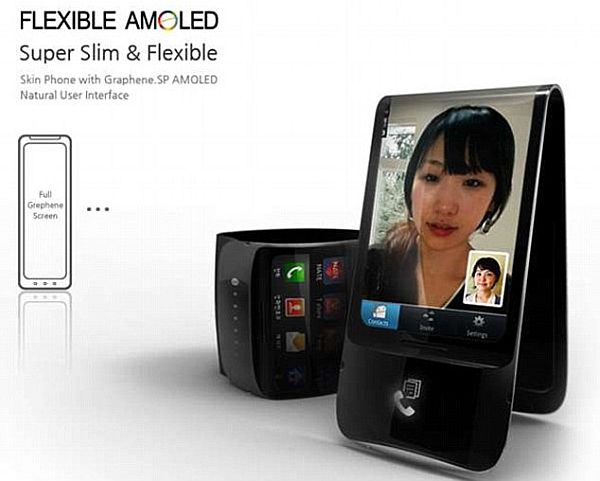 Flex Phone: Samsung Galaxy Skin
Samsung Galaxy Skin is a concept phone made of a pair of ductile AMOLED, the Android device can be bent and twisted into a variety of shapes. You can hang it from a shirt pocket, wrap around the wrist like a watch, or use its flexibility to draw a shape that suits your purpose.
The concept is the creation of Korean student duo, designer Haeyon You and engineer Haeseong Jee for a Hongik University/Samsung talent project. This flexible galaxy skin is long and narrow with a 4-inch VGA screen on each of its side. Thickness is around 0.3 inches and includes a built-in micro-projector for presentations.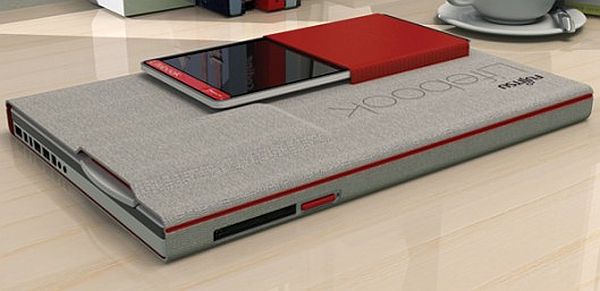 Snap-together laptop: Fujitsu Lifebook 2013
This modular system laptop is an independent concept developed by designer Prashant Chandra for a design competition sponsored by Fujitsu. Initially, it might look like any other laptop but contains three smaller devices: A tablet, a phone, and a digital camera those you can use individually when needed.
Tablet doubles as the laptops keyboard when snapped in. In addition, processing power is shared with the main system. Data synchronization is among the devices when they snapped in.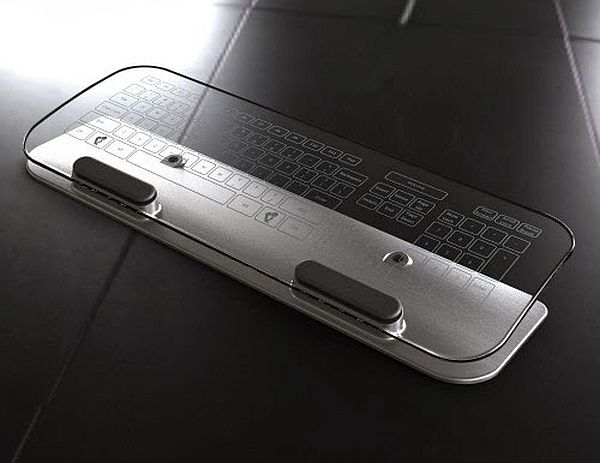 Drifting devices:
Translucent clear touch keyboard and mouse are made of a glass at the top with an aluminum base. The arrangement is such that the touch keyboard and mouse appear to drift above the desktop. The parts of these devices are immovable and designed by Aerospace engineer Jason Giddings.
These devices based on internal reflection technology, which sends pulses of infrared rays through the glass. Every device has a small camera, which senses the signal. When a button is pressed, it translates it into the desired form and action.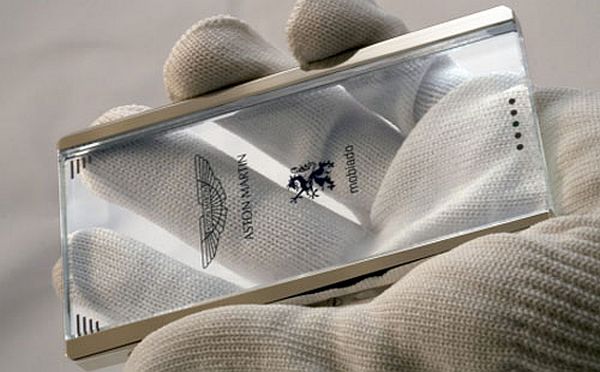 See through phone: Mobiado CPT002
On license from the famous automobile marquee, Mobiado has created mobile phones inspired by Aston Martin. The luxury phone concept considers materials and methods that could be used to create a mobile phone. A very noticeable concept is the CPT002, a see through mobile phone that turns translucent when required by the user.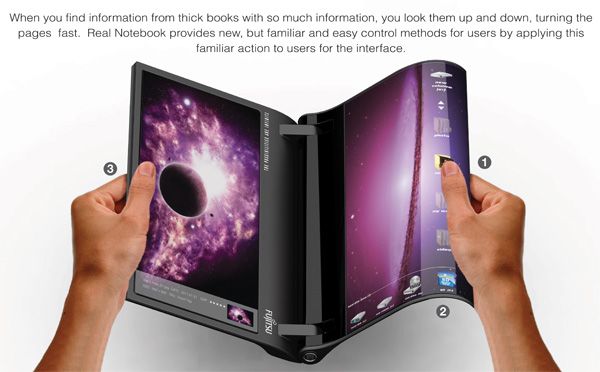 Book on a laptop: the real notebook
This system made from a pair of flexible AMOLED displays held together by a round shaped hinge that houses the system battery. You can use it like a laptop with a touchscreen keyboard and hold it like a book.
Summary:
Incredible gadgets have changed the world of technological. In addition, they are gaining popularity day-by-day. Every time new gadgets come with flexible specifications that have revolutionized the world of technology.