There is nothing wrong in liking a cartoon character or even idolizing it but too much of nothing can be good. However, the obsession for Hello Kitty has led only to some extremely bizarre innovations. Many weird products have been marketed that has the Hello Kitty design on it. From contact lenses to tooth, there are all sorts of small and big Hello Kitty products available in the market. In the following, we have listed five of the most fascinating Hello Kitty products.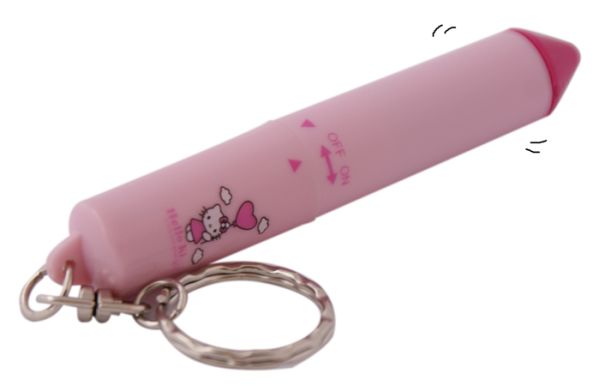 Hello Kitty vibrator:
The Hello Kitty pink vibrator looks like some sort of a weird child's toy at the first glance. It was marketed as a neck massager. Soon it gained huge popularity among the Hello Kitty fanatics of Japan. Its shape and size tells us that it is actually a vibrator designed for self-pleasuring. This collectible Hello Kitty merchandise is available in many different colors like fuchsia and black.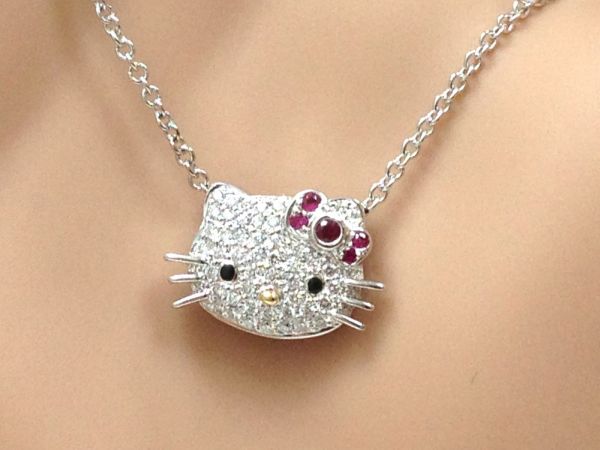 Hello Kitty Diamond Jewelry:
If you are in love with a girl who is a fan of Hello Kitty products then propose her with the Hello Kitty diamond ring. The ring has the face of Hello Kitty made entirely with white, pink and golden colored diamonds. This ring will cost you around $4250. Sanrio has marketed the bizarre ring that has become an object of lust among crazy Hello Kitty fans.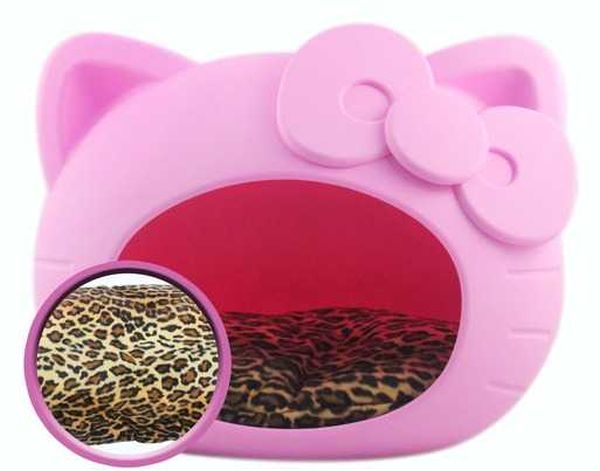 Hello Kitty Dog house:
The posh celebs and uber rich daughters of business magnets can opt for the very expensive and exclusive Hello Kitty doghouse. This doghouse is luxurious and studded with 7,600 crystal beads. Your Chihuahua and terrier will have great lot of fun living in this fancy abode. It will cost you something around $31,660.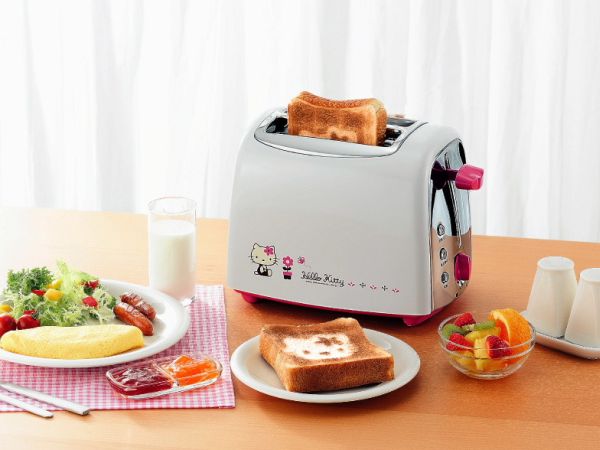 Hello Kitty Toaster:
Another fancy and fun Hello Kitty product is the pink and white Hello Kitty Toaster. Toast is a daily staple but anyone will feel bored eating plain toasts after a few days. The Hello Kitty toasts have the face of the pretty kitty on it. This device can make your breakfasts more enjoyable.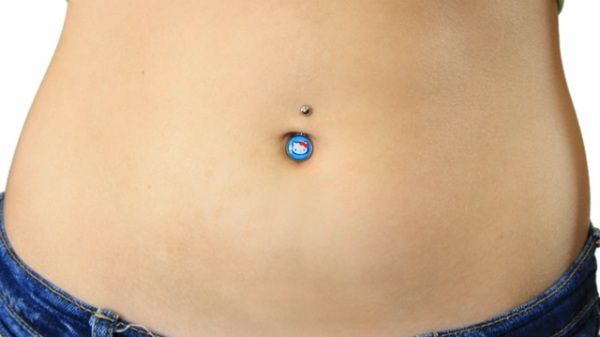 Hello Kitty Piercing:
Youngsters are quite crazy about the new range of Hello Kitty tongue studs. These combine punk glam with kitty cuteness effortlessly.
There are many different Hello Kitty merchandises available in the market. It seems that there is no scarcity of fans ready to pay any amount of money for conquering these objects.