The CES 2014, held in Las Vegas earlier this year, saw many companies coming forward to display some of their most recent DSLRs and point and shoots for both professionals as well as amateur. Here is a brief look at some of the models that managed to grab eyeballs at the event.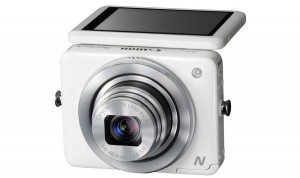 Canon
Canon launched its eye catching point and shoot camera called Canon PowerShot N featuring a square design. The device has a rear-facing camera and can simultaneously use both cameras. The other features include the DIGIC VI image processor, the 12 Megapixel High-Sensitivity CMOS sensor, the f/1.8 aperture with optical image stabilization (makes up for the 5x optical zoom) and the 3-inch capacitive touchscreen with tilting capability.
Another model from Canon, the PowerShot SX600 HS comes with a 16-megapixel camera and a 18x zoom. Compact in size, the device uses a DIGIC IV image processor and has full-HD video recording capabilitiesIt also has a Wi-Fi mode that can be activated by the Mobile Device Connect button and NFC ability to pair with a smartphone. The model also comes with comes the Hybrid Auto feature present in most of Canon's cameras.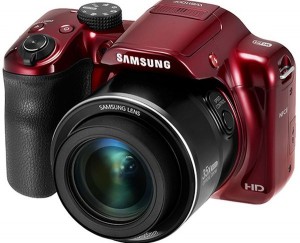 Samsung
Samsung revealed four of its point and shoot cameras at CES 2014, including the WB1100F, WB50F, WB350F and WB35F. Another addition to this series was the WB2200F bridge camera. IN addition to the standard features present in cameras from Samsung, these cameras featured Wi-Fi connectivity and tag/share options.
In the DSLR range, Samsung launched the NX 300, its MILC camera with an APS-C sensor. Packed with a powerful 20.3 megapixel camera, the device comes with some other overwhelming features. These include a 3.3-inch AMOLED screen, a 100-25600 ISO range and 3D lens for 3D pictures.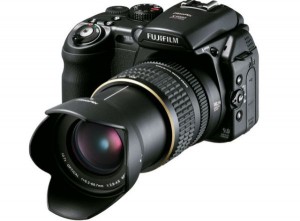 Fujifilm
Fujifilm displayed a series of cameras at CES 2014, including the FinePic S1, S9200, S9400W and S8600. The company also has plans to launch a waterproof camera in the near future. Along with some additions to the rugged exterior design, the company has focused on improving the zoom.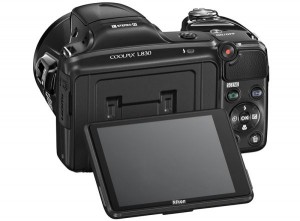 Nikon
Nikon added some additional models to its CoolPix series, including the L830, S6800, S5300, S3600 and L30. It also displayed its mirror less cameras, namely the J3 and S1, both of which belong to the point and shoot category. Its DSLR section also saw the arrival of the D3300 that comes with a new lens called Mark – II.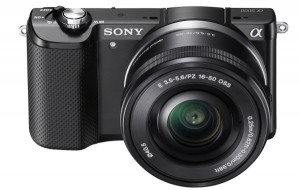 Sony
Sony had something to show its customers in the form of the lightest interchangeable lens camera called Sony Alpha 5000. Powered by a BIONZ X processor, the camera pairs up with an APS-C sensor and a 20.1 megapixel camera to capture crystal clear images. The Wi-Fi connectivity also enables photo-sharing features.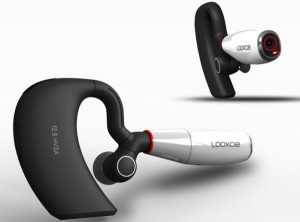 Wearable Cameras
Another interesting addition to the CES 2014 this year was the wearable camera that many companies debuted. Polaroid's wearable 5 megapixel C3 camera is just 1.3 inches (length and breadth) and captures both VGA and 720p video.
Panasonic also brought out its flagship 4K Ultra HD wearable camera that still has to get a name form the company. The device contains a mini HDMI port that can be used to transmit clear images and videos to a bigger screen.