Finally made up your mind to hit the gym with a vengeance? Well, kudos to you! However, you need to remain focused in your goal to lose weight if you intend to lose all that flab. And if you are looking for some serious motivation for the same, here are five amazing fitness gadgets that would definitely do the trick!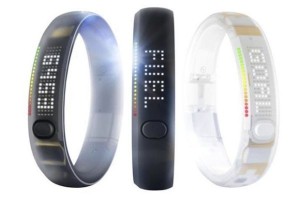 The Nike Fuelband
Priced at $149, the Nike Fuelband is a wristband that tracks your movements and activities throughout the day via motion sensors. These activities are converted to Nike Fuel points which enables you to compare your activity levels on a day to day basis. The gadget also shows time and counts the number of steps you take every day. And it comes in three really cool colors, with black being the sleekest.
The Polar Rcx3 GPS
Priced at $225, the Polar Rcx3 GPS watch is a very good option for cyclists who want more tracking information than just fuel points and step counts. The gadget would record vital information like route tracking, distance and speed while you cycle; and send this information to a personal trainer website managed by Polar. The trainer program (handled by training experts) would then provide appropriate feedback on your activity levels and workout plans.
The Griffin Adidas MiCoach Armband
Some of us want to listen to pulsating music while we exercise. If you prefer the same, then the Griffin Adidas MiCoach Armband can help you immensely. Unlike the normal wrist band, the armband goes around your arm, and contains a pocket where you can strap down your smartphone in. This way, you can listen to music, track your activity, check statistics and work out to your heart's content, all at the same time. And the price you pay for it? Just $29.99.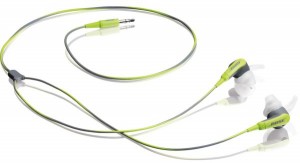 The SIE2i Headphones from Bose
It is pretty easy to get addicted to this specific pair of headphones that are priced at $149.95. The earpieces have specially designed tips that remain in your ears even if you turn upside down. The headphones are also sweat resistant and impervious to differing weather conditions, making it easier for you to exercise outside. And they come with shorter cords, meaning you would not need to tie the cords in loops in order to shorten them. This would also minimize accidents caused by tripping on the wires or getting tangled in them.
The Xbox 360 Kinect Training Bundle
Some of us really hate the thought of working out! But get an Xbox 360 Kinect Training Bundle and your apprehensions would fly out the window. Developed by Microsoft, the gadget is priced at $249.99 and offers users a wide range of exciting and really entertaining exercise games to play. And unbeknownst to you, these games would actually be offering you some pretty rigorous workouts which you can breeze through with ease.