The USB or Universal Serial Bus, that was innovated to make the use of multiple computer peripherals easy, is now in use for several purposes. The best thing about the USB technology is that it never stops experimenting with what it has already achieved and believes in taking pre-existing things to a new level of experience altogether. USB is being used in very eccentric yet cool ways nowadays and the proofs of this are the gadgets this article will discuss. Every little innovation holds lots of opportunity for future improvement and the USB gadgets launched recently prove this fact with grace and glory.
Toast Hand warmers
Working with efficiency is impossible when your hands are freezing due to the drop of temperature. The toast shaped hand warmers will surely keep your hand moving when plugged into a USB. You can get as much warmth as your hands need for comfort. The hand warmers keep your fingers free for work while covering the rest of your hand. The adjustable strap makes it more easy to use. This gadget is best for people who work in air conditioned environment.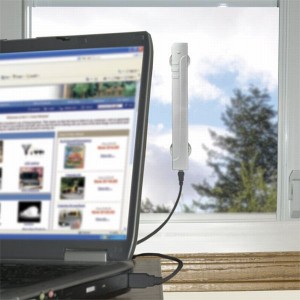 Super USB Wi-Fi Antenna
This device will enhance the power of your router by receiving the Wi-Fi signals with great efficiency even if the router is located on a different floor. It has to be connected with your computer's USB. It comes with two plugs but any one of them is usually good enough for getting you a good Wi-Fi signal. You can put it outside the house for better performance without fear of damage because it is weather resistant. The suction pump allows you to stick it to the window, making it easy to handle.
George Foreman Grill
This USB gadget will make the food lovers go dreamy. The grill can be plugged into your computer's USB for getting heated. It is portable and can be carried to any place you like. A healthy yet sumptuous grilled meal will be ready in a very short time. You can use this device for making quick lunch at your office.
USB Batteries
One cannot question the functionality of these batteries in daily life. They can be charged via any type of USB. People who need to travel for a living will find these batteries very handy. They can be used in any device that uses AA batteries. You can recharge it through your laptop, Xbox 360 or any computer USB.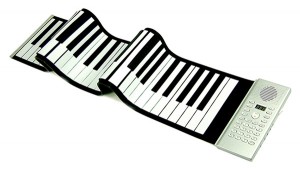 Foldable Piano
This amazing gadget looks quite similar to a piano, which can be folded into a tiny thing. It also has a drum pad and you can get your kids practice their piano lessons on it. It gets power from USB port.