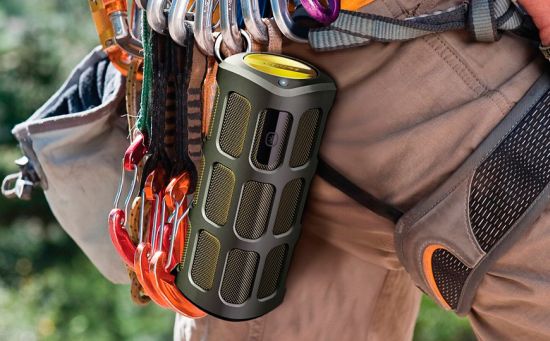 A fleeting glance won't make you realize the actual purpose of the above pictured creation. Creatives at Philips have designed and created this shock and splash-proof device, which may look like a car silencer to many. However, actually, it's a rugged, portable Bluetooth speaker. Dubbed as Shoqbox, the speaker features tough rubber casing, en suite microphone and motion-sensitive controls.
The extra-rugged portable speaker comes equipped with a rechargeable battery to deliver eight hours of nonstop music. Users may link up various ShoqBox speakers for better stereo output. The presence of two diaphragms and neodymium speakers promises "wide sound, incredible clarity and deep bass." Moreover, the Bluetooth capability allows users to stream their music from any of their devices like smartphone, tablet, laptop, iPods or iPhones.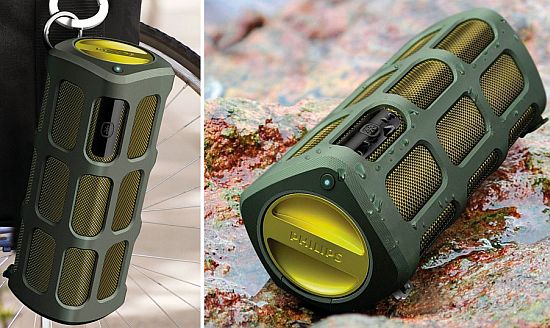 While the portability aspect should attract geeks on the move, the motion-sensitive controls (displacement sensor to advance songs) may lure the techies to fetch one for them. Available here for $180 a pop, the speaker is a must-buy for sure.
Via: Gizmodo