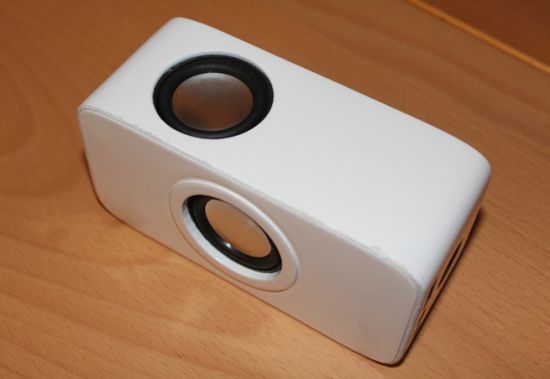 In past few years, we have witnessed a huge growth in the production of Smartphones and portable music players, but there are only a few speaker docks that allow clutter free quality sound. Developed by Vittorio Monteverdi, the "Freakvibe" is a music docking station for Smartphones and PMPs that works without any connection, thanks to electromagnetic Near Field Interaction, to offer high quality music.
Claimed to be the world's first Near Field Portable 2.1 music docking station, the Freakvibe works with all Smartphones that play music out of a speaker. The new music dock not only works with Smpartphones bur also connects to older mobile phones and plays music from distance. Moreover, the Freakvibe touts the Bluetooth connectivity to play music from a distance.
Integrating a high-quality stereo speakers and a small yet powerful subwoofer, the Freakvibe can also produce treble and mid sounds clearly, with deep bass, on the move. Powered by Li-ion rechargeable battery, the portable music docking station also includes a LCD screen with backlight 1.6" (256k colors), an equalizer and a USB port to run on electricity. Measuring 140 x 70 x 55mm in dimensions, the Freakvibe lets you access Freakvibe Cloud to upload all your music and on your Smartphone or computer.