Embroiled in a story of international intrigue Huawei is having a hard time in the States. The White House is currently considering an official ban on the Chinese manufacturer, and the executive order would make it impossible for Americans to purchase the Mate 20 Pro from a retailer inside the US.
Political pressure makes this a tricky phone to get your hands on — but not impossible. Before you go to all the trouble, it's worth knowing what kind of phone you can expect. Although similar to its predecessor, the Mate 10 Pro, it has some new features that set it apart.
Let's take a look at the biggest of these differences.
1. Display
Anyone who likes using their phone for games or streaming will appreciate the Mate 20 Pro's display. It comes with a bigger display thanks to a design that pays significant homage to Samsung Galaxy's S-series. With a small chin and bezel, it has a screen that bleeds off the edges in a design that's reminiscent of Samsung's Infinity Edge display.
As a result, the Mate 20 Pro has some gains on the 10 Pro, most noticeably in the size and brightness. While its predecessor measured 6.0-inch, the Mate 20 Pro has a 6.4-inch OLED screen with 3,120 x 1,400 resolution, 545 ppi, and a 19.5:9 aspect ratio.
These features make it a great phone to binge-watch with, but it's added size push it closer to phablet territory. Combined with the curved edges, it can be a slippery phone to use barehanded. As a result, most owners end up investing in a set of Huawei Mate 20 Pro skins or wraps to help improve their grip. Companies like dbrand use specialty 3M vinyl to create better traction, so it's easier to hold without adding a bulky case.
Vinyl keeps cosmetic damages like scuffs and scrapes at bay. It's also an easy material to customize. If you've ever wondered how to get your Huawei Mate 20 Pro to stand out, you'll want to consider a Mate 20 Pro skin. With options like black marble and carbon fiber, this accessory helps personalize a factory-standard device.
2. Fingerprint scanner
While Apple left behind Touch ID for its space-age Face ID, Huawei is investing time and energy in revamping the old-fashioned fingerprint sensor. The Mate 20 Pro sports a brand new unlocking option found embedded in its OLED display. It made the flip from the rear of the phone, where the scanner can be found in the Mate 10 Pro.
Huawei sides with other Asian manufacturers like OnePlus, Vivo, and Xiomi in offering an in-display fingerprint authentication sensor. Some lag is expected, as this is a relatively new technology, but most critics hope this feature in the Mate 20 Pro will act as a stepping stone for future handsets. Over time, manufacturers like Huawei will refine this feature until it's as easy to use as a rear-facing reader.
In the meantime, for those who find the in-display fingerprint scanner too slow, there's the option for PIN or face unlocking.
3. Battery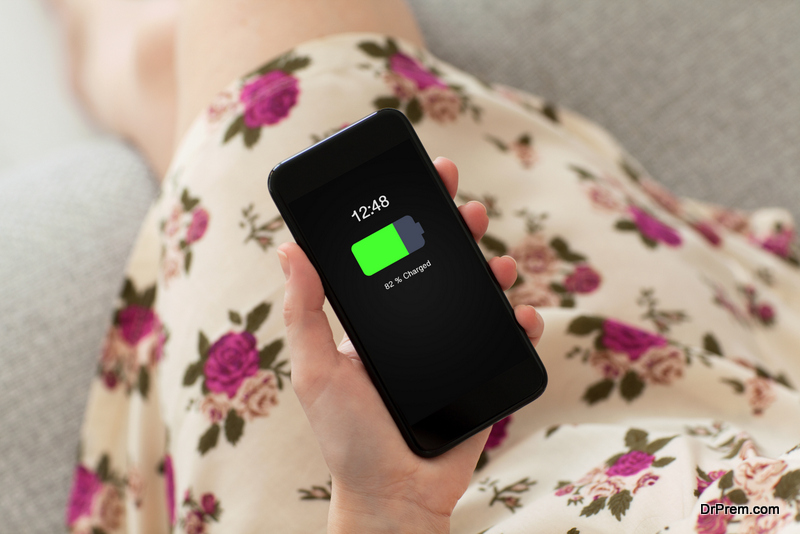 Although the Mate 20 Pro looks svelte, it manages to fit a hefty battery under the hood. Weighing in at 4,200mAh, it outnumbers and outperforms the batteries powering most flagships, including the iPhone XS Max and Pixel 3 XL. While these smartphones might die halfway through a day of heavy use, some critics report the Mate 20 Pro lasting up to two days.
This 4,200mAh cell has an additional 200mAh on the Mate 10 Pro. Both share the Huawei SuperCharge feature, however, the Mate 20 Pro comes with an additional 40W on the 10. It also has the option for wireless charging, gaining nearly three-quarters battery in just 30 minutes.
This wireless tech also enables one of the most unique features in the Mate 20 Pro. The handset can be used as a wireless charger for other phones and devices. This is great in the event you're with someone who has a critically low battery while you're still nearly full. By resting the two phones back to back, you can share some of your juice with a friend.
While some of these features may be subtle, they suggest Huawei is refining its flagship to create a competent yet beautiful smartphone. Now, the question is: are these features enough of a draw to convince you to get one? With Mate 20 Pros unavailable through conventional means in the US, you'll have to do some snooping before you can get one for yourself. Let us know if its new display or fingerprint sensor is enough to make the upgrade.
Article Submitted By Community Writer