Do you love camping? We know what the answer is. None of the living creatures will say no to this ultimate rugged game. To make your next camping trip more exciting, we have found some outdoor gadgets, hiking tools and gears that you may be unaware of. We have consulted many hikers, campers and bikers to bring this list. Once you will use any of these new accessories, you are going to enjoy the trip even more. Dive in.
BioLite CampStove  ($128/9, 200 INR)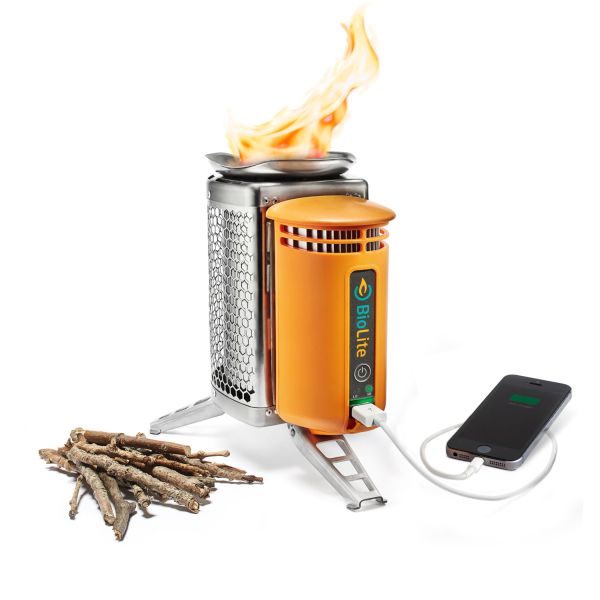 The two main things we need at camping – food, and power for our phone.  BioLite CampStove 2 does both the things at the same time by converting heat energy into electricity. Just light a fire in its small chamber and switch on its internal fan to supply air. More fire you have in the stove, more power you generate to charge mobiles, cameras, flashlights etc from its USB port.
The LifeStraw ($14, 95/1100 INR)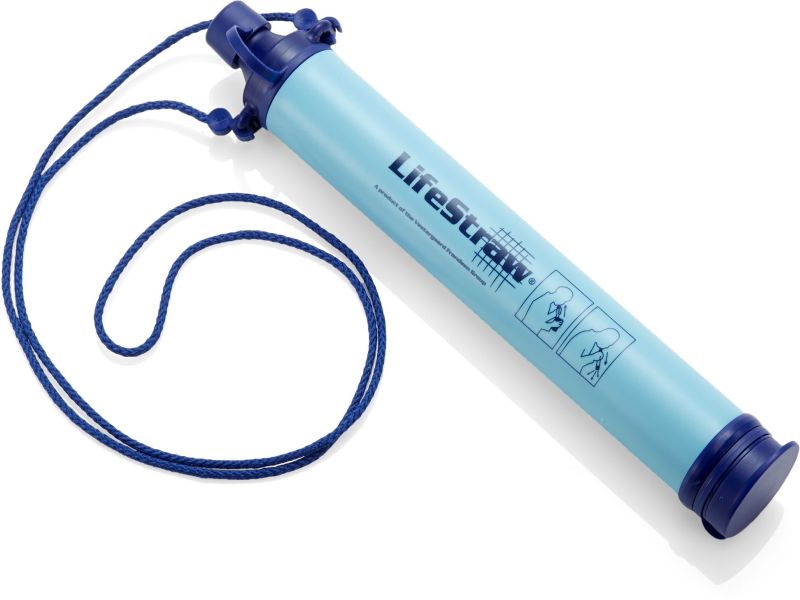 Another important need at camping is clean and safe water. When you run out of the water supply at your camping location, the LifeStraw comes into the picture. It can filter 1, 000 liters of water, which is basically good for the lifetime. The preservation protection bag of the lifesaver product protects it from dirt and even bugs. The LifeStraw surpasses the EPA filter standards, so you can trust it instead of trusting water from an unknown location. One of the must have outdoor gadgets for all the camping lovers.
CasusGrill – the Instant BBQ (737 INR)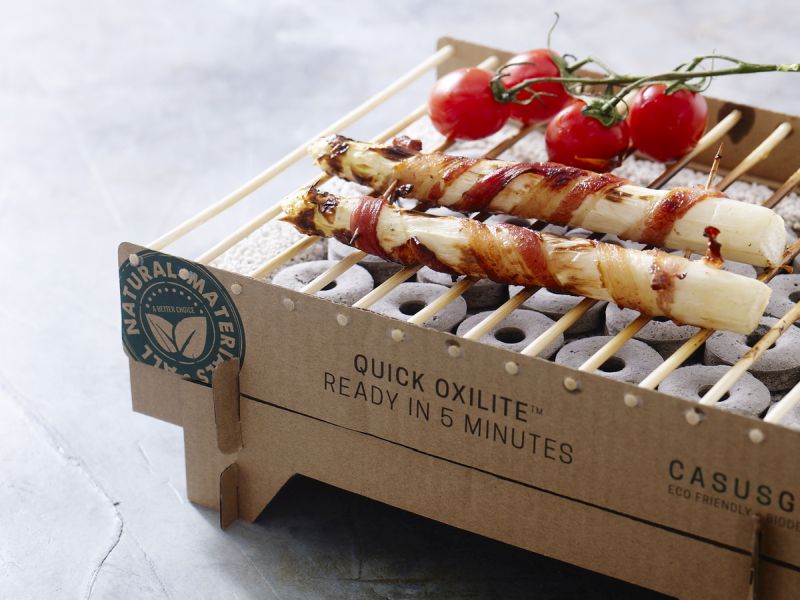 Image Source : cdn.coolstuff.com
Ready within five minutes and provides heat up to one hour, so that you can cook anything, anywhere. Made with FSC-certified cardboard this grill is 100 percent natural and disposable. Grill rack and its charcoal, both are made with bamboo. Do not worry, the grill will not burn by itself without giving you a crispy grilled fish.
X-Plore Gear Emergency Paracord Bracelets ($9.99/720 INR for a pack of 2)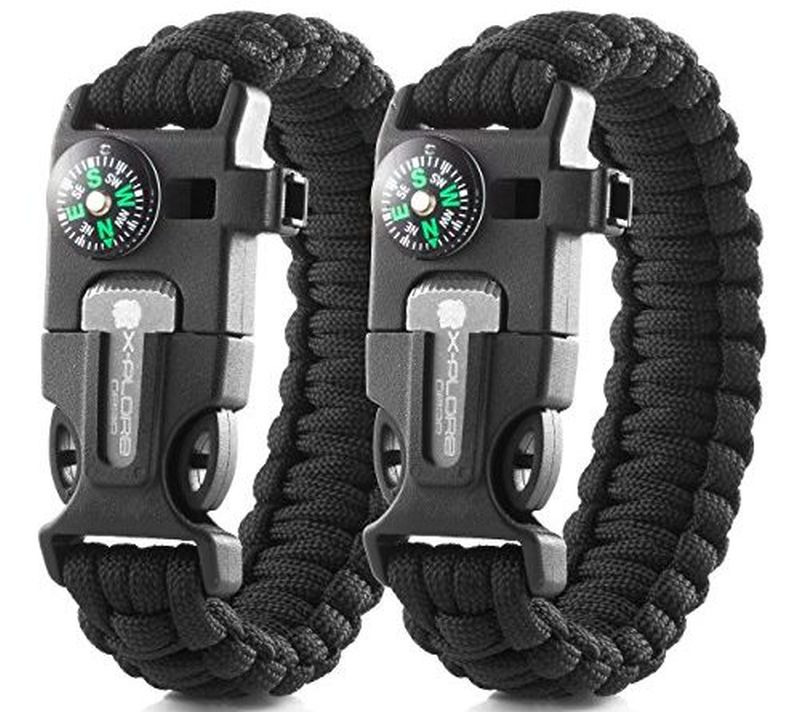 Every camper understands the importance of safety. X-Plore Gear Bracelets comes with an inbuilt compass, hidden flint fire starter and a whistle. The camping gear is available in more than two dozen styles and colors. Buy it for you and your girlfriend for the very next trip.
The Muncher Titanium Multi-Tool Utensil (3686 INR)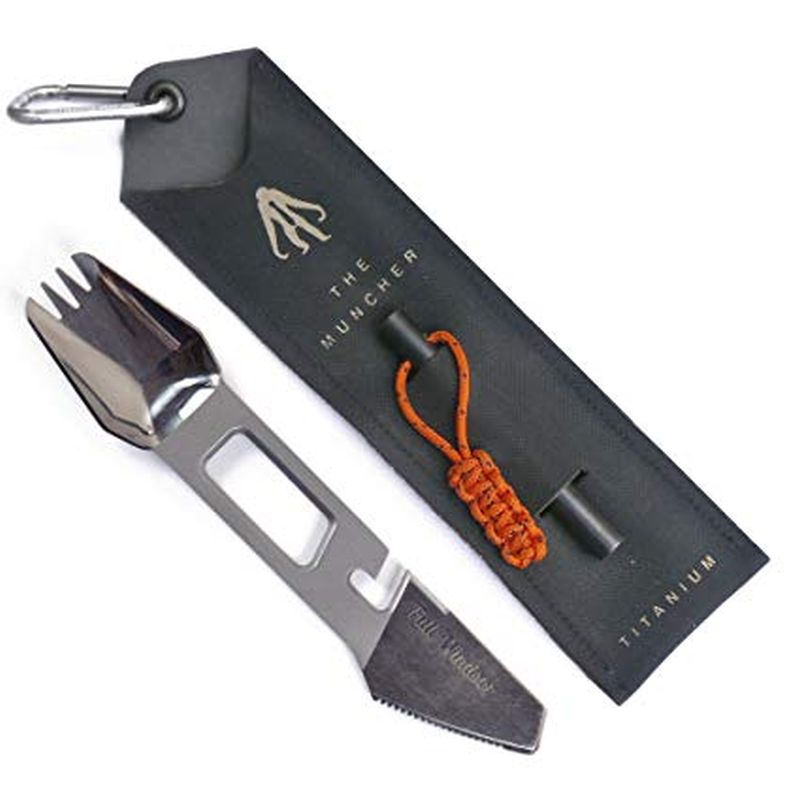 Made with aerospace grade Titanium, this lightweight (22 g/0.8 ounces) tool gives you everything to lead the pack. The Muncher has ten camping utensils: knife, spork, peeler, bottle/can opener, flat head screwdriver, cord cutter, box cutter, pry bar, and fire steel. The camping gear comes in a Hypalon synthetic rubber pouch and a carabiner so that you can attach it anywhere.
Coleman Quad Pro 800l LED Lantern ($85.11/6, 120 INR)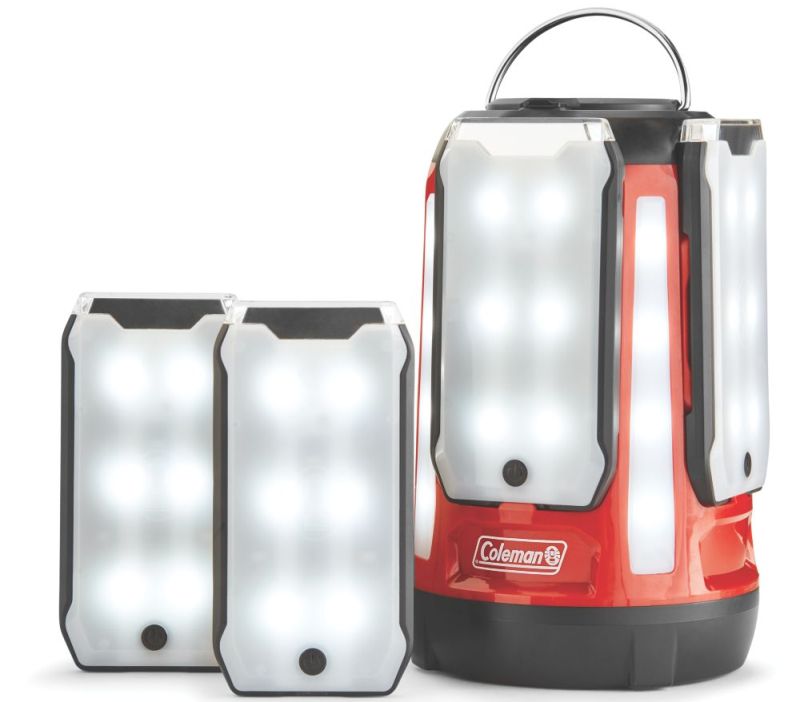 After the sun goes down, one thing you need is light. You can hang this Coleman Quad Pro lantern at in the middle of the site as it has eight different LED panels to throw bright light in 360 degrees. All the panels work as an independent flashlight once removed from the lantern. It will keep showing you the brightness for more than a day if used at maximum settings, while can last for two weeks if you use it at its lowest.
Lume coffee grinder ($89 /6, 408 INR)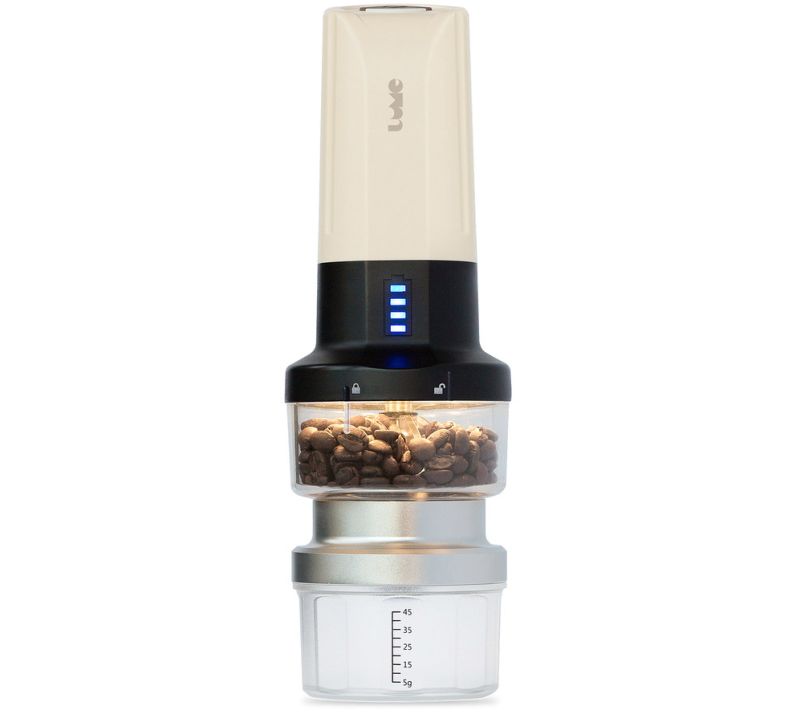 If you are a coffee lover then you will thank Lume to present a portable coffee grinder with built-in camp light. The rechargeable travel grinder uses coffee shop grade ceramic burrs and has a 150-lumen flashlight. Weighing just 22 ounces, one of the most loved outdoor gadgets can grind coffee for then 50 cups and 20 hours of illumination after a full charge.
Wacaco Minipresso NS ($49.90/3, 600 INR)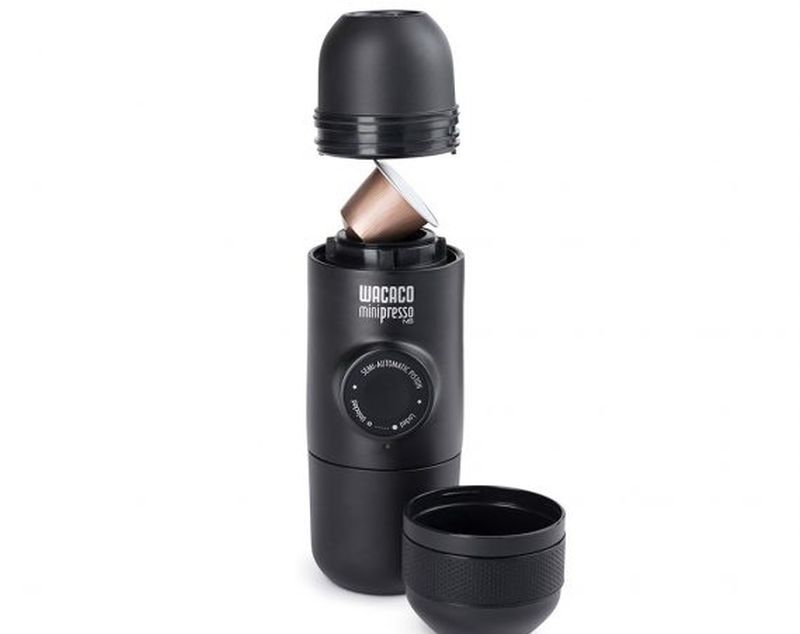 Camping or hiking, nothing can be as refreshing as a cup of hot espresso. Now, you do not have to crave for it as this compact portable does the trick for you. There are no complicated mechanics here, just a semi-automatic piston, espresso cup, and in-built scoop.
GCI Outdoor FirePit Rocker ($54.99/4320 INR)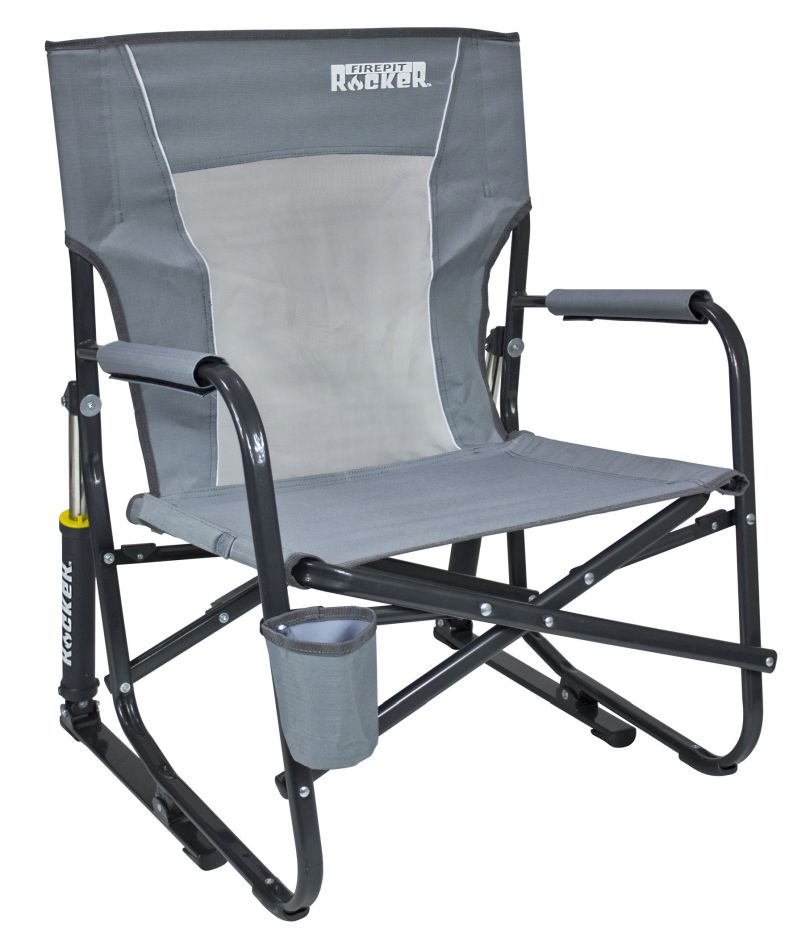 Chairs cannot be mentioned as one of the high tech outdoor gadgets, but a lightweight (12 pounds) chair that uses pistons to generate a rocking motion and can support up to 250 pounds is smart engineering. It also has a bottle holder attached. Comfortable than any other chair, we are sure you will use it in your backyard as well.
Hydro Flash soft cooler ($274.95/19, 278 INR)
Keeps drinking water and food cold for up to 48 hours. This is a lightweight cooler bag space to accommodate 24 cans or whatever you want to carry to the camping concert. Dry storage pockets of the bag keep dry thing dry and side pockets give you an easy storage space to keep your keys, mobile phone, and other small stuff.
UCO StakeLight Tent Stake ($18.11/1, 296 INR for a pack of 4)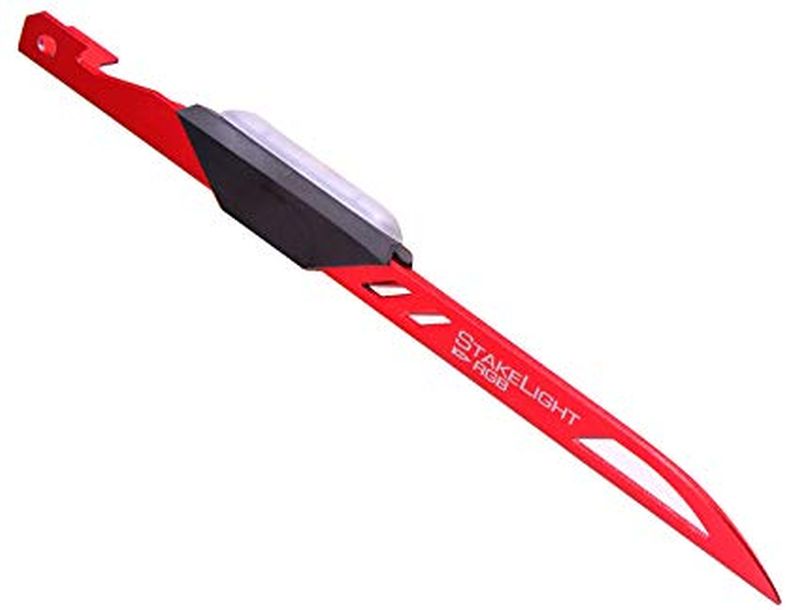 Lightweight and strong aluminum tent stakes with LED lights can be used for lighting the camping site at night, checking a map in an emergency or to see the way. Next time, when you come back from a midnight nature call, you will not trip over the tent stake by mistake.