The regular wired keyboards can be a great source of trouble and discomfort. Particularly gamers who are looking for an affordable keyboard for gaming would be smitten by the large number of keyboards in the markets.
So here is a list of some of the best wireless keyboards of 2018. We wish that after going through the pros and cons, and after being equipped with all this information you can go about choosing the best one for yourself.
The list of best wireless keyboards of 2018
1.     Logitech MK270 Wireless Keyboard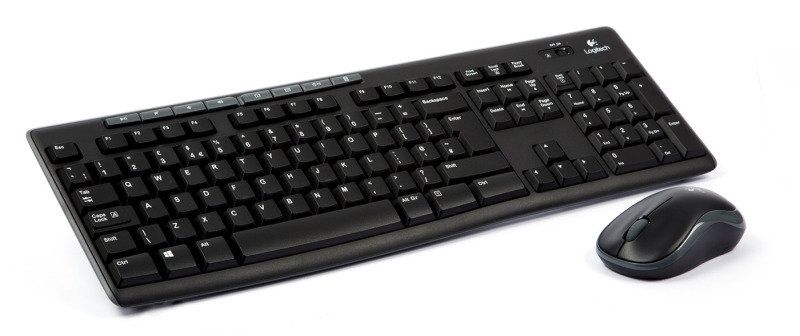 Keyboards are not just about typing and this particular model by Logitech is an attestation to that fact. It has optimal programmable hotkeys in the domain of wireless gaming keyboards allows the user to have some specific functions of the game in a jiffy.
This keyboard provides the user with all basic functions and even the numpad. It has a thicker and durable chassis if compared to its competitors. It is strong and durable enough to withstand a few falls. The only minor glitch is to navigate the consumer software for cross-perform availability in their website can be a difficult task to manage.
2.     Logitech K-360 Wireless Keyboard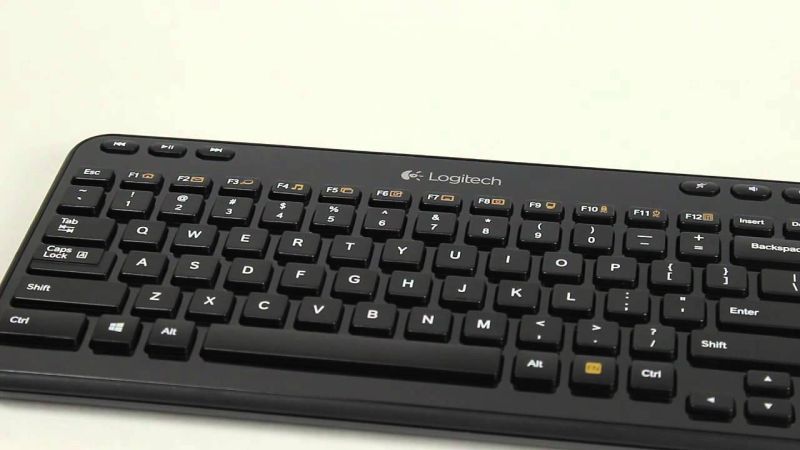 If you are looking for affordable keyboard for gaming, your search ends here. Among lower price models, this is the best you can lay your hands upon. This model comes with a three year battery life and the black and glossy finish gives it a nice look. It offers you functions like volume control, handling the numpad and F keys. What is so unique about this model is that it has an unique 128-bit AES encryption which makes the keystrokes secure and safe and prevents hacking. With great connectivity and programmable hotkeys, this is indeed a gamers' delight. The only reported issue thus far has been the on/off switch and even that is duly covered under the warranty.
3.     Apple Wireless keyboard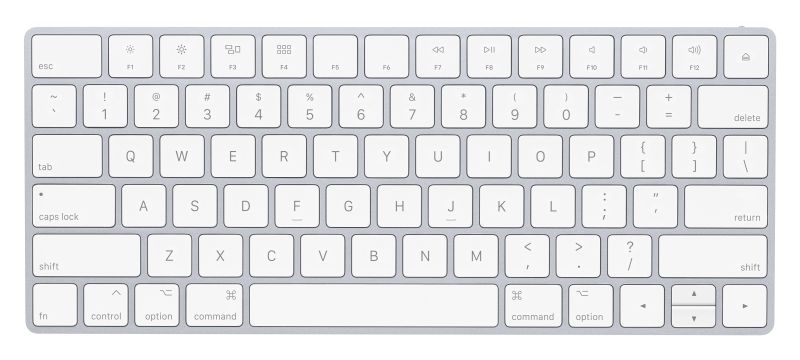 Since most big companies do not do a very good job in coming up with apple compatible keyboards, apple itself took to the task. What they came up with is so amazing a keyboard that we had to feature it among the best wireless keyboards of 2018. While this device does not come with a numpad, it does makeup with great Bluetooth. It is a treat for the eyes too with its bright white body frame laced with a grayish undertone. The light weight of this keyboard also makes it very portable and the only issue would be the high prices in comparison to others in the market.
4.     Logitech Wireless touch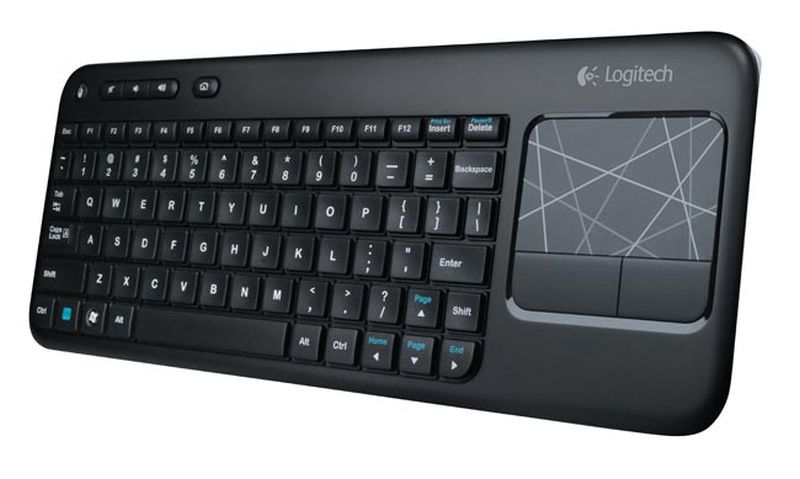 As the most reliable product brought out by Logitech , this particular keyboard is true to its reputation. The range is a massive 33 feet from the device and it has great device compatibility with services like the Roku, Google TV etc. they even provide you with the necessary plugs and other gears. The silent keys mean that you get rid of the annoying typing noise and this device is also equipped with a one year battery life. The only glitch in this fairytale of a device is that it is unable to have a numpad since it is a wireless device with touchpad facilities.
5.     Arteck HB030B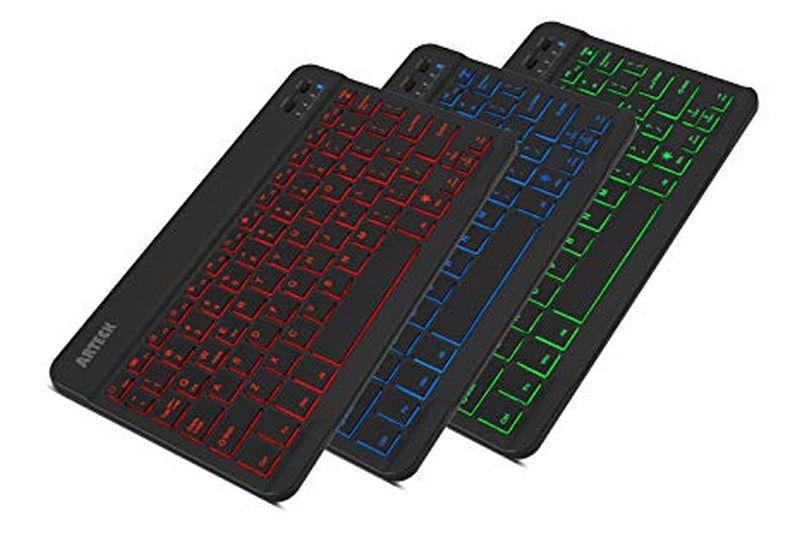 When you compare the price and functionality of this keyboard, it features high up the list of the best wireless keyboards of 2018. This is a backlit keyboard and is a great one to have if you want to work late nights without disturbing your sleeping family members. They come in a wide range of colors and a battery life for six months. It is also very light to carry around.
As long as we are discussing the pros and cons we must also tell you that this device is somewhat fragile and you need to be cautious. The six month battery life has validity on a usage of two hours each day, sans the backlight and that is less than you would want.
6.     Microsoft Designer

Although it isn't heavy this particular device comes with a proper numpad and thus you cannot really carry it around. It can be easily linked to android devices and thus allows you the option to use it on your phones. The bezel is narrow and it is thus a space saver and the F and escape keys too are along the edges of this device. The only issue probably would be the high price tag of this keyboard, although we would say it is surely worth the money.
Final words:
Just check with your device compatibility before you make the purchase and the best wireless keyboards of 2018 would not disappoint you. We wish you a great ease and comfort in your usage of these devices as you go ahead to try them out.