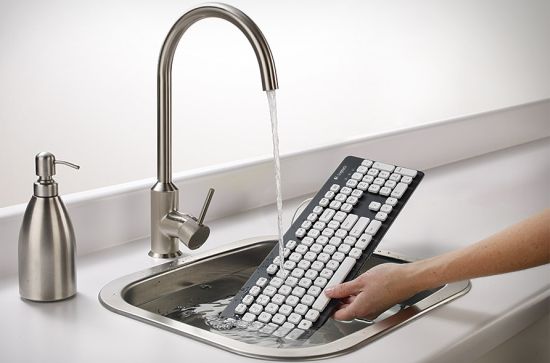 Jittery folks with shaky hands won't ever care about those huge bucks you have spent in creating your electronic gadgets' armory. Even you never know how a little carelessness on your own part – when you spilled coffee or some other liquid on any of your precious gadgets – will have you repenting on what you did unknowingly. With its aim to save you this agony, Logitech came up with the K310 Washable Keyboard which you can clean under the sink without worrying about it getting damaged or dysfunctional. However, the K310 is not the only washable electronic equipment that can hit the sink defiantly. We've dozens of them already available in the market. Here we've listed some washable electronics which you can wash under the faucet with soap and water or wipe them clean.
Wetkeys Washable Full-Size Wireless Keyboard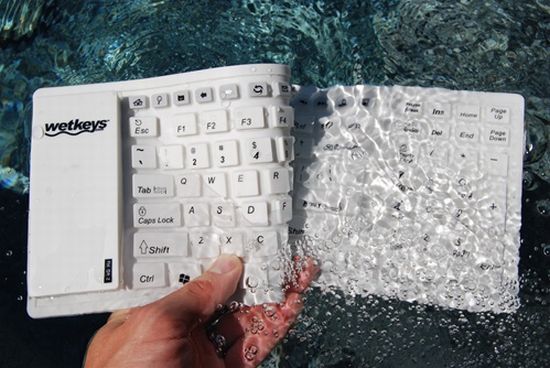 Compatible with Windows 98, ME, 2000, XP, Vista, the Wetkeys washable wireless keyboard can be immersed in water and sanitized frequently. With its dimensions reading 17.5″X5.3″X0.6″ (LXWXH), it has ample space to accommodate 126 keys with function, number pad and media buttons. Its waterproof design offers maximum resistance to liquids, so you're free to spill a beverage on it while working in kitchens, restaurants, laboratories or industries. The perfectly waterproof, portable and flexible keyboard comes with the CE, FCC and RoHS certifications.
Belkin Washable Mouse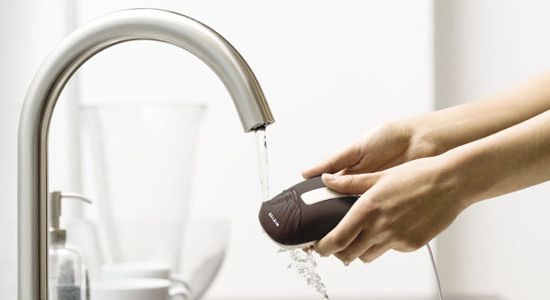 The Belkin Washable Mouse is a water-resistant gadget that you can wash to keep clean or put directly under the tap. Priced at £10.22, the mouse comes sans a click wheel. Instead, a strokeable, sensor-embedded strip acts as a track pad tool, which makes handling and controlling it a bit more difficult. Moreover, the soft rubber finish catches dirt, which you can wash off completely though.
Washable illuminated pushbutton switch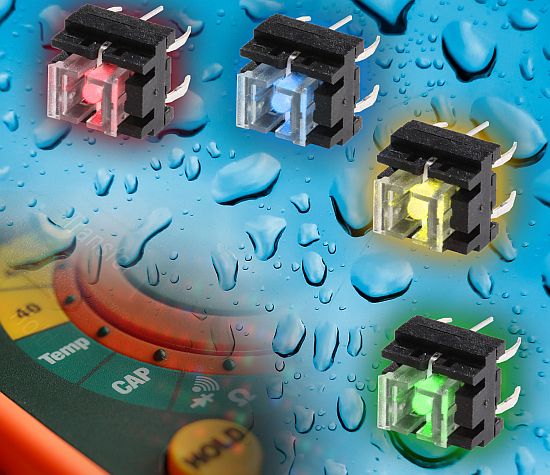 Available in four LED colors, the TME 82 series washable, illuminated Pushbutton Switches from knitter-switch are designed for a wide variety of applications including office automation, games consoles, vending machines and measuring instruments. Designed for through-hole mount, the pushbutton switches have a minimum lifetime of 100,000 cycles. Moreover, the switches incorporate silver plated contacts with terminals rated for 12VDC at 50mA.
Emano Tec MedTab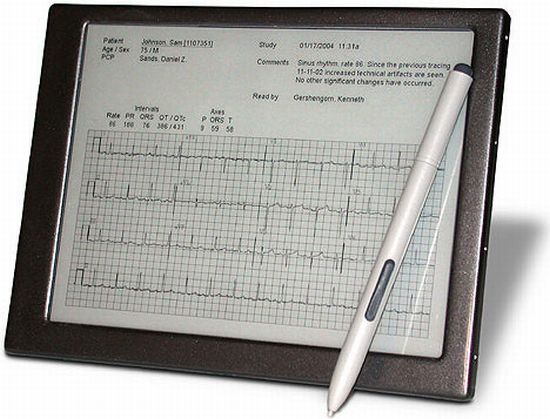 Developed by Emano Tec, the MedTab is a washable, pocket-sized tablet specially designed for use in healthcare industry. Since people involved in medical field know that germs are everywhere, it's but necessary for them to have such sterilizable gadget at their workplace. Weighing at just 12 ounces, the $4,995 tablet allows doctors to access their medical records as it comes packed with Bluetooth and 802.11/g Wi-Fi. Powered by an Intel 624MHz processor, the tablet features voice recognition as well.