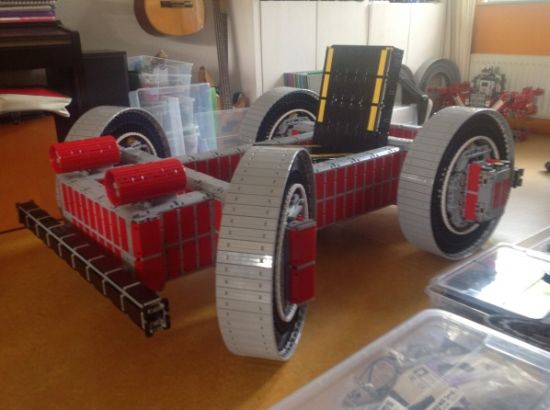 Lego bricks have been inspiring artists to give a resolute shape to their imagination. While in the past we let you know about mammoth LEGO creations like Sean Keeney's life-sized LEGO sculptures, world's biggest Lego ship, Battleship Yamato, and LEGO desalination plant, we've stumbled across yet another astonishing work of LEGO art that undeniably falls in the same league. The LEGO cart, created by Eric Steenstra, is sturdy enough to carry an 88-pound kid with extreme ease. Hence, you need not to worry if your kid feels like having a joyride on this LEGO go-kart.
Now, call it our affinity to see more and more of such creations or the sense of appreciation that keeps inspiring LEGO artists to come up with life-sized versions, the outcome is overwhelming at all times. And it's the same this time too.
Simply stunning, to say the least! What do you say?
Via: MAKE