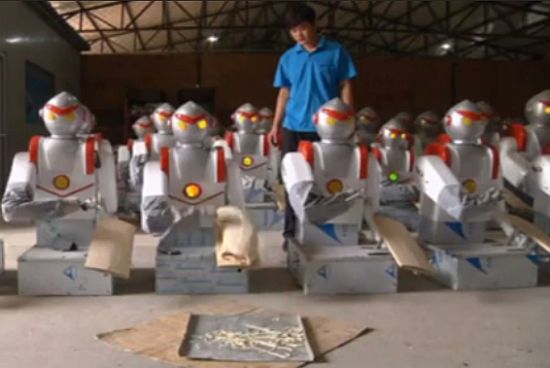 Dubbed as Chef Cui, an army of robots will soon take over Chinese restaurants as chefs, thus inflicting forced unemployment upon those already employed there. A Chinese restaurateur Cui Runguan has created the robots that make noodles with perceivable perfection. Though restaurant owners always need human chefs to cook the noodles actually, they may assign the task of noodle shaving to these robots.
Priced at 10,000 RMB ($1,500 USD) each, the Chef Cui robot can slice noodles unlike (better than) most human chefs. While a human chef would ask for $4,700 for a year, the moderately priced robots, on the other hand, could save restaurant owners $3200 a year which, in itself, is a huge amount (saving). Moreover, these robots can work for hours without complaining about the nature of job.
We've been reading about these robots since March, 2011. However, as of now, 3,000 such robots are already providing their services at numerous Chinese restaurants.