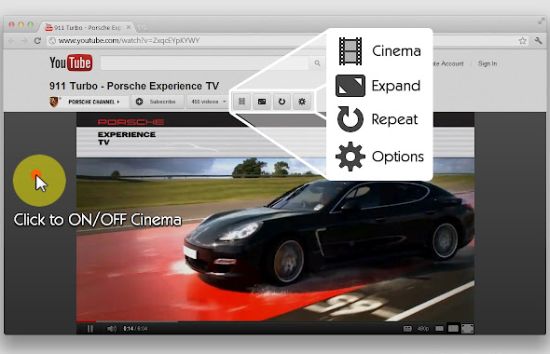 For allowing people to have a simple, secured and superfast way of browsing the web, Google Chrome had been the most used browser since its inception. Starting 2009, when it launched its Chrome Webstore, Google kept adding various extensions to its web browser to help users customize Chrome for an amazingly responsive browsing experience. At the Chrome Webstore, users may search extensions with ease.
Still, users can't be sure about the extensions that suit them best before they actually install and, finally, uninstall several of them. So, for assisting such users, we've explored the Chrome Webstore to enlist seven best Chrome extensions.
Adblock Plus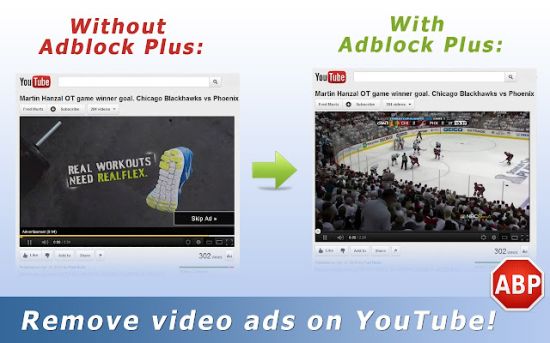 Adblock Plus Chrome extension prevent the display of ads for making the internet better for everyone. Originally created for Firefox, the open source, community-driven project makes a worthy extension for those who hate ads that keep popping up and consuming the space on a webpage. So, while allowing your Chrome web browser to block annoying ads automatically, Adblock Plus ensures that you browse faster and safer.
Facebook Notifications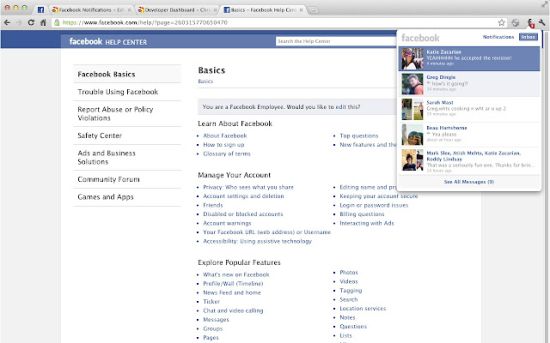 Devised for users who can't help keeping up with their friends on Facebook, the Facebook Notifications extension allows them to like and comment on friends' posts, invite friends to events, post in groups, respond to friend requests and send messages, and that too from their Google Chrome browser. So, you don't need to check your email every time your friends post something on FB.
Magic Actions for YouTube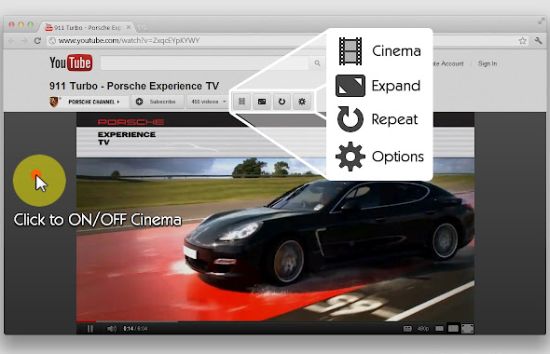 For avid YouTube fans, nothing could be better than installing Magic Actions for YouTube extension that allows them to several usable YouTube controls and features. Be it adding a Sexy Backlight, AutoHD, Wheel Volume Control or using Auto Wide option, the Google Chrome extension responds to all your demands. You can shade the whole page into Cinema Mode with just one click. When you feel like toggling back to the normal view, what you need to do is click again. Moreover, you may enlarge thumbnails, view avatars and user info, expand videos to full window size, replay a particular video and hide annotations as well.
Dropbox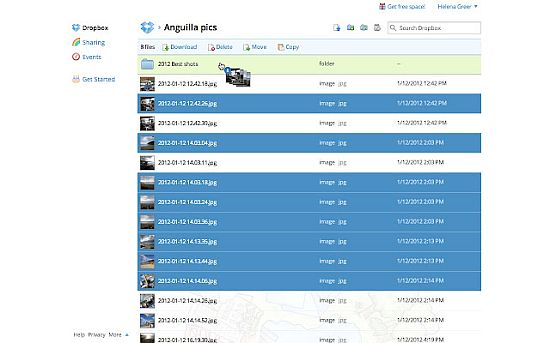 The most convenient service, i.e. Dropbox allows you save your docs, videos and photos to all your computers, phones and the Dropbox website. Now, you have an extension for that at Chrome Webstore. With up to 18 GB free (2 GB + 500 MB per referral) of data storage, you never need to worry about losing any of your files. Be it Windows, Mac, Linux, iPad, iPhone, Android or BlackBerry, you always have your files accessible even when you are offline.
3Dnator!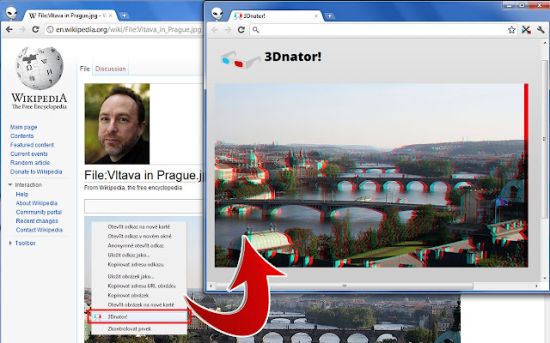 Provided that you have your red/cyan glasses handy for watching them, you can convert all images from the internet into stereoscopic 3D objects with the 3Dnator! extension. This particular Chrome extension is the first 3D anaglyph converter that has its roots in HTML5.
Disconnect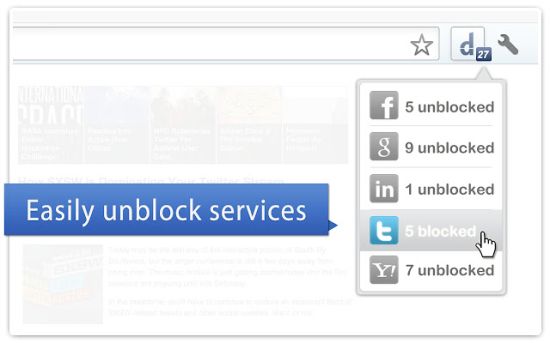 If you hate third parties and search engines spying over your web history, you may now take control of the data you share with Disconnect. Disconnect helps users to disable tracking by third parties like Digg, Facebook, Google, Twitter, and Yahoo, aside from allowing them to search anonymously on Google and access iGoogle at once. Though there are certain issues related to its installation, it still provides you a foolproof way of accessing Internet without revealing your whereabouts.
Page Snooze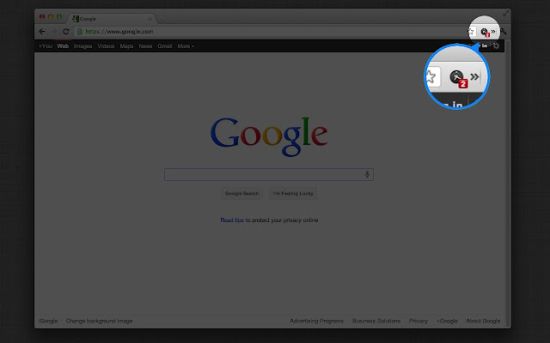 More often than not, we work with too many tabs open that overloads the tab bar. However, from Chrome Webstore, you may download and install the Page Snooze extension that helps you manage tab overload with extreme ease. With this extension, which is wholly manageable from the Page Snooze options page, you can snooze or hide tabs for up to two weeks. Once the preset time elapses, the snoozed tab pops back in your browser.