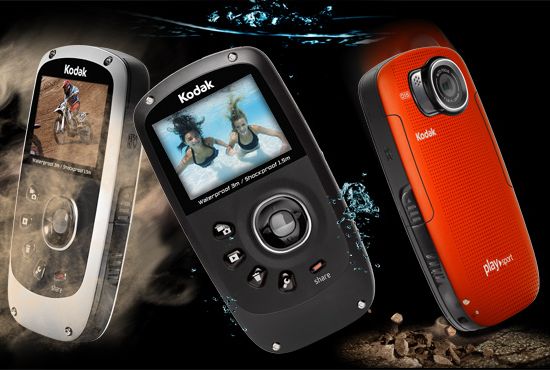 As I can see through the windscreen, it's pouring like hell right now; and I am left with no other options than to kick my vintage (sort of) camcorder that stops me from filming the smoggy backdrop that goes beautifully with those girls in skimpy, wet clothes. So, at times, for clicking and recording such moments and assisting you in underwater photography as well, you definitely need a waterproof camcorder. Accordingly, we've created a list of best waterproof camcorders that excel in such areas. The list should be beneficial for those who don't have adequate knowledge about price and other factors (core functionality, recording capability) related to camcorders.
1. Sony HDR-GW77V Waterproof Camcorder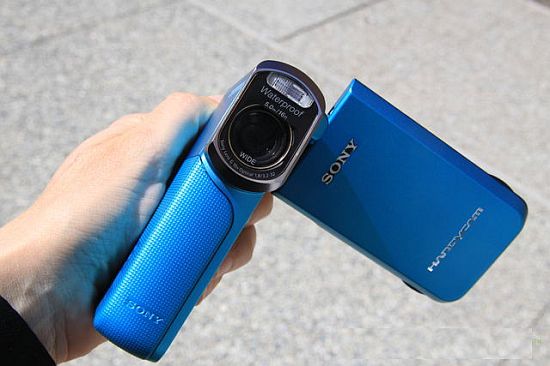 Price: $700
Also known as Sony 77V, the HDR-GW77V waterproof camcorder records in AVCHD, in full 1080p. Aside from flaunting 24p/30p/60p framerate, the camcorder has Sony EXMOR BSI sensor for achieving a 17X optical zoom. Designed to be completely waterproof (up to 16 feet), you can use its touch-display functions and adapt the White Balance when underwater with extreme ease. The shock-resistant camcorder can survive a 5 feet drop, so it's extremely rugged.
Specifications
20.4 Megapixel BSI sensor
Waterproof (16 feet deep)
Shock-resistant (5 feet drop)
3″ 921k pixels touch screen display
Built-in Flash
3 Axis shake-cancellation
Built-in GPS and NAVTEQ maps
16GB of built-in storage.
Expandable via SD/SDHC/Memory Stick
2. JVC Picsio GC-WP10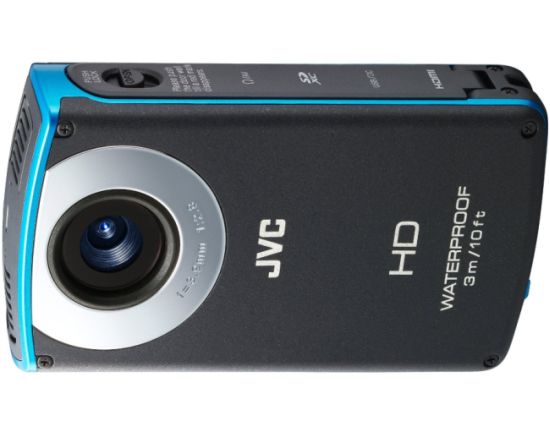 Price: $199
The JVC Picsio GC-WP10 waterproof camcorder is a perfect gadget for those who love to share images and videos via YouTube, Facebook etc. Users can record and playback their videos by clicking the screen icon on its 3-inch touch screen. Other features include electronic image stabilization, 4x digital zoom lens and a time-lapse recording mode. A stereo microphone records audio as mp3 files.
Specifications
Waterproof Design (3m/10ft)
3″ Touch Panel with Icon Graphics and Large Playback Picture
Built-in LoiLoScope EX software for "Plug & Share"
Easy Upload to YouTube / Facebook / Vimeo
Easy Export to iTunes Library
iMovie-suitable iFrame Video Recording Mode
Time-Lapse REC
MP3 Audio Recording (Stereo)
Face Detection
Eye-Fi Card Ready for Wi-Fi Connection
3. Sanyo Xacti VPC-E1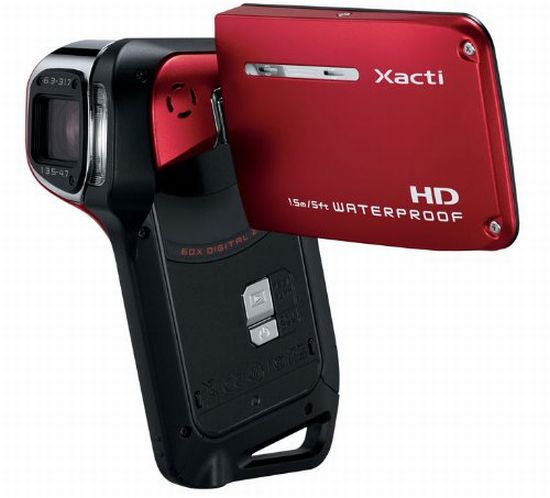 Price: $119.98
Sanyo Xacti VPC-E1 waterproof digital camcorder flaunts a video recorder and 6MP camera. Extremely sensitive to light, the camcorder captures brilliant images even in low light settings. The camcorder has three dedicated buttons, one each for shooting video, taking pictures and zooming. Video resolution isn't that sharp though.
Specifications
Waterproof digital camcorder
Available in blue, white, and yellow
6 MP camera
Shoots HD video in 640 x 480p at 30 fps
5x optical zoom
2.5-inch LCD display
2.8" x 1.6" x 4.8"
8 oz.
Kodak Playsport Zx5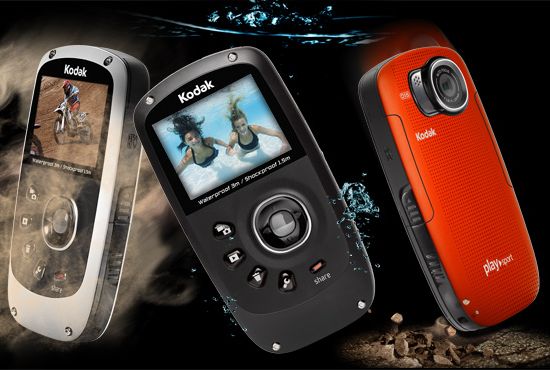 Price: $99
If you wish to lay your hands on a cheap underwater camera that has video recording capabilities as well. The cheap camcorder, the Kodak Playsport ZX5 can help you record amazing videos underwater (up to 10 feet) and thus, it is the best deal for sure. The entirely waterproof, dustproof and shockproof camcorder (pocket video camera) promises 2 hours of recording on a fully charged battery. Aside from providing the option to shoot 1080pHD video, the waterproof camcorder also has white balance mode to ensure true colors underwater.
Specifications
Digital camcorder waterproof up to 10 ft.
Available in black, aqua, and red
2-inch display
5 MP camera
4x digital zoom
Comes with an adapter, charger, and wrist strap
6.6" x 2.9" x 6.1"
4.4 oz.