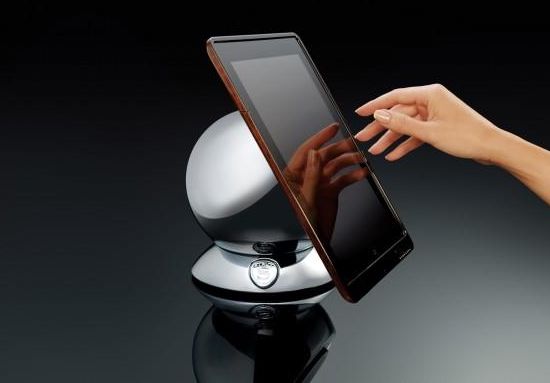 How does it make any sense to spend $1250 ($1,000 for the pedestal and $250 for the case) for grabbing a fancy docking stand for your iPad? Expected to be displayed at the New York International Gift Fair later this month, the STRUT LaunchPort System utilizes induction charging to juice up your iPad's dying battery. Draped in stainless steel and triple-coated in chrome, the docking stand is supposed to add a different connotation to STRUT's legacy of creating luxurious automotive accessories (thus far) like, chrome grills, rims, etc.
The STRUT LaunchPort case will be available in four editions that include walnut burl, carbon fiber, leopard print and sparkle pink. The docking stand is partially hand-crafted; obviously, the curved edges do indicate some sort of mechanization there.
However, $1,250 is too much to ask far, what do you say? Especially when we've the likes of Lookbad AirHolder swing arm mount for iPad and Kindle Fire, asking for your approval.
Via: UberGizmo