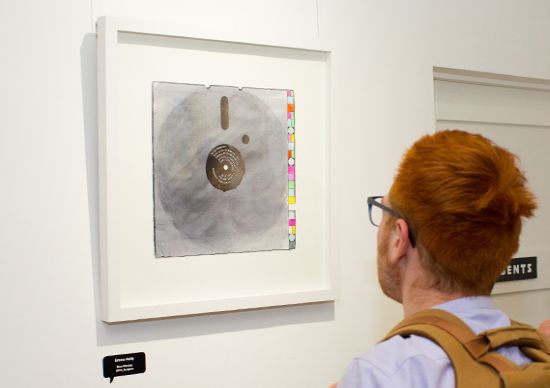 Creatives at Handsome Frank, the East London illustration agency representing the UK's most talented and original commercial illustrators, habitually keep conjuring up myriad interpretations of human imagination in their artworks. The ingenious trio of Tim McDonagh, Malika Favre and Paul Penson has just shown up at The Church of London Gallery 71a with their Tweet-A-Brief artwork.
For creating their work of art, the team invited illustrative exhibition brief advice from their followers on Twitter. In no time, Handsome Frank received over 200 ideas on their Twitter account. Out of these briefs, the artists selected their favorite ones and converted them into inspiring pieces of public art that could attract anyone's fancies.
You could see over 140 characters derived from users-generated tweets lined up at the gallery for visitors. Now, to cut the long story short, the impressive art exhibition attests how unusual connection between digital spaces could be transformed into a huge, artistic scale.
Via: PSFK