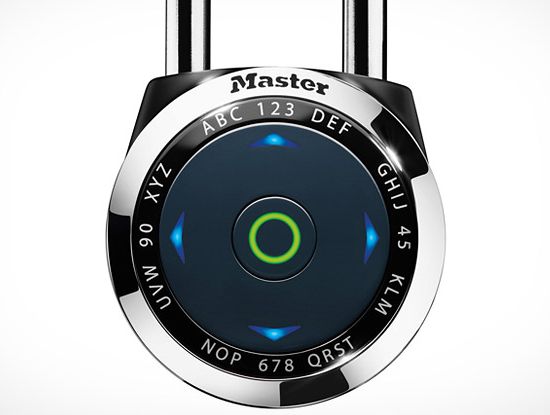 Soon you could hear your neighbors chirping about your door lock key only if you are all ears for technology around you. A $25 Electronic Combination Lock, dubbed as dialSpeed, has arrived to make the traditional combination padlocks obsolete.
Developed by creatives at Master Lock, the dialSpeed asks users to insert the code using a combination of four characters that include up, down, left and right arrows displayed on the backlit keypad. A simple swipe gesture on its touch screen user interface links up your password to specific letters and numbers that makes it easier to memorize codes in the form of mnemonic acronym. If you forget any of three guest combinations that you asked the device to remember, you can retrieve the factory-set code from company website.
A CR 2032 battery provides enough juice to keep your dialSpeed running for 5 years. A low battery indicator is also there. Made from hardened boron carbide, the dialSpeed shackle is perfectly cut-resistant.
Via: GearPatrol