Smartphone manufacturers have developers, engineers and designers working for them from across the world. These innovators create smartphones that meet the needs of users. But, ultimately, everyday users help them shape smartphone design features. Explore the following four ways that society drove changes to smartphone design.
People Needed the Selfie Camera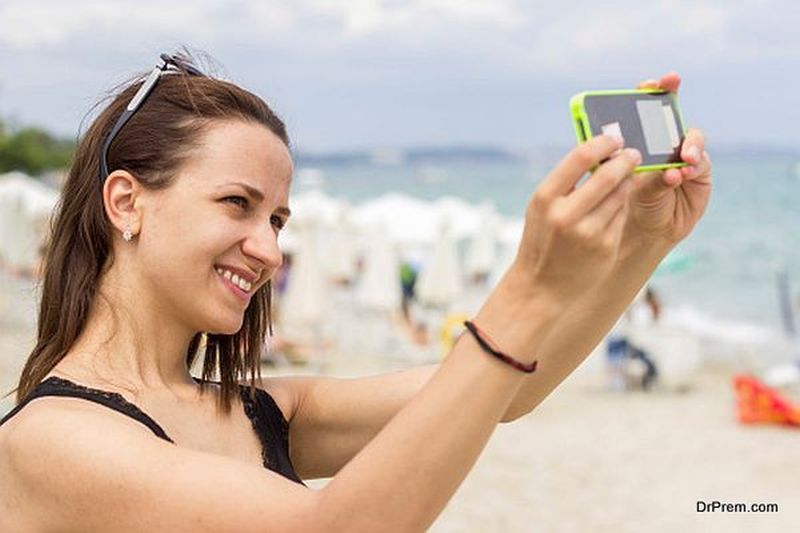 The front-facing camera, or selfie cam, is available on nearly every smartphone these days. This feature is perhaps the best example of society driving changes in phone design. The fact that the selfie cam is now a standard feature is purely a reaction to how people, especially younger audiences, were using their phone cameras.
Not only were people taking selfie photos in front of mirrors, but they were also taking blind shots. That is, they were turning the camera around and snapping photos without being able to see the screens. The result was an image that was usually not flattering. Poorly lit, crooked chin shots don't look great. With the selfie camera, users can see their photo subjects more clearly. The mirror image definitely resulted in much cleaner and more flattering profile pictures.
Customers Demanded Phones with Overall Better Cameras
Driven by social media apps such as Facebook, Twitter and Instagram, the camera is one of the most important and often used features of a phone. Only a few years ago, the cell phone camera was merely a novelty or perk. The quality was too low, and the photos were such low resolution that they were hardly useable or printable. Further, popular photo-based social media apps, especially Instagram, weren't around, so users weren't urged to instantly share their photos with others.
As social media apps became more popular, customers shopping for smartphones started demanding phones with better cameras. Today, we have smartphones with unimaginably great cameras — if you consider the quality only 10 years ago. For example, the Samsung Galaxy S7 available from T-Mobile has a rear-facing camera with 12MP resolution. With such an advanced camera for a phone on a reliable, nationwide 4G LTE network, users can post photos to social media as often as they want.
Phone Users Required Greater Video Capabilities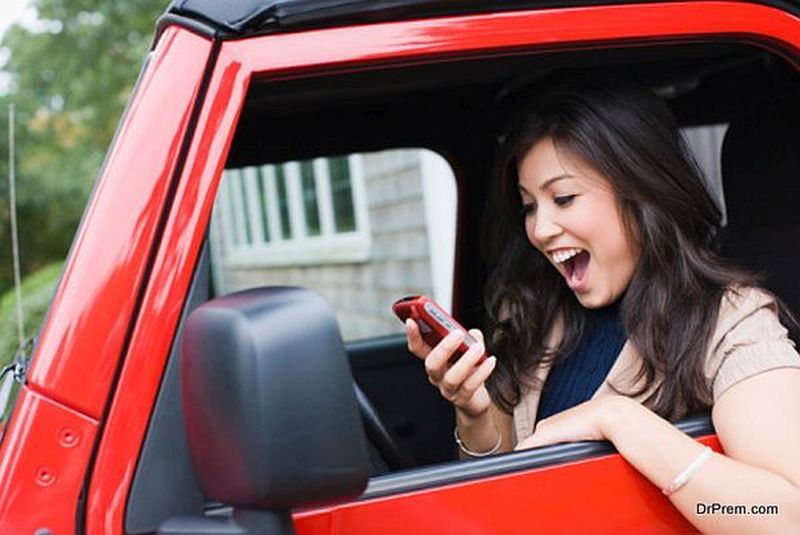 In addition to taking high-quality photos, modern smartphones can also produce beautiful videos. Full HD (1080p) capability is common on modern smartphone cameras. Some boast Ultra HD (4K).
The call for better cameras also came from users who began to post more videos on social media. At the same time, YouTube stars began to record their videos using smartphones because the devices were so convenient and easy to use for uploading photos. Likewise, action sport users began to use their phones to record their stunts instead of relying on a designated action camera such as a GoPro. This type of usage may also be why so many phones, such as the Samsung Galaxy S7, are waterproof and shock resistant.
With their high-quality video and photo capabilities, Samsung phones are all-purpose beasts adored among tech-savvy social media entrepreneurs, professional photographers, social influencers, and casual daily users alike.
Smartphone Design Features in the Future
The future is unpredictable when it comes to how society will influence smartphone design. Currently, users are going live more often to share their real-time experiences. This activity will probably lead to more advanced cameras and streaming capabilities. Naturally, video files are usually larger than standard image files, and going live can eat up a great deal of data. Now that more users have no data limitations, more changes related to how people use their phones are likely to occur.
One likely innovation in technology is more intuitive virtual reality (VR). Virtual or augmented reality devices and apps are popular, but they have not yet fully matured. Snapchat filters are a great example of basic augmented reality technology being used on smartphones today.
In the future, we will not only see more advanced VR gaming, but more interactive entertainment experiences that you can explore directly with your Samsung phone. The examples above represent only a few of the many ways society has and continues to move smartphone design technology forward.
Article Submitted By Community Writer