Wrike is undeniably one of the best tools available nowadays to manage team projects efficiently. Because it's a cloud-based app, managing remote project teams is much easier, as it keeps all work updates, discussions, and files in a single, easily-accessible place. It's an effective online work management app for project managers. Wrike's tools for project management also include a built-in Gantt Chart generator, so you can easily create interactive project timelines to plan and monitor work progress, Social collaboration features like task comments and @mentioning make online collaboration easier, and time tracking, project planning and continuous communication among teams of all sizes helps project managers plan and execute projects effectively. Accordingly, this software is suitable for marketing agencies, marketers, product development teams, team leaders and project managers.
Check out how Wrike can be used to manage your projects efficiently:
Ensures transparent work environment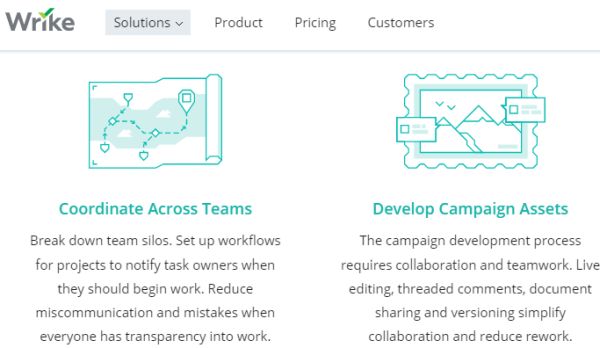 With Wrike, you and your team members have a transparent picture of your ongoing projects. If you want, you can let your contractors and clients have a clear picture too, by granting them access as a collaborator (of course, they will only be able to see what you specifically share with them). This saves you time as you, your team and the client are all on the same page.
Offers complete project history
Through the real-time Activity Stream newsfeed, you can quickly get up to speed on the latest developments and discussions. You can use the newsfeed to check recent comments, or leave a new comment yourself, – eliminating the need to dig up endless emails relating to a particular task by subject. It ends up saving you a lot of time.
Creates flexible custom reports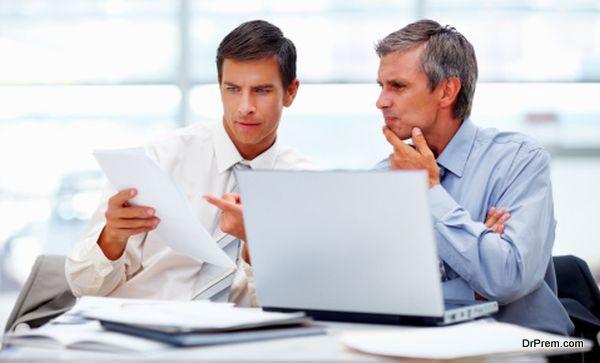 Since you have all documents, tasks, and discussions available in Wrike, creating reports becomes much easier. Using its advanced filters, you can choose your own criteria to generate reports to analyze team and project performance, progress — whatever you think is relevant. Created reports are updated in real-time and easily shared with executives and stakeholders.
Log all tasks in Wrike
With Wrike, you can log all projects, tasks, subtasks, and even personal to-dos, keep them organized in both private and shared folders, assign them to a teammate, and track their status. You can rest assured knowing that nothing has slipped through the cracks. It's all the tiniest details that make a project successful, and Wrike can help you to take care of those details.
No more downloading files
With today's mobile workforce, it makes sense to keep all your data accessible and protected in the cloud. All you need to access Wrike is an internet connection and browser, and since it integrates with Google Docs, Dropbox, Box, and OneDrive, you can attach work files directly to tasks and access and update them wherever you need them.
Dashboard widgets make keeping tabs on high-priority tasks easy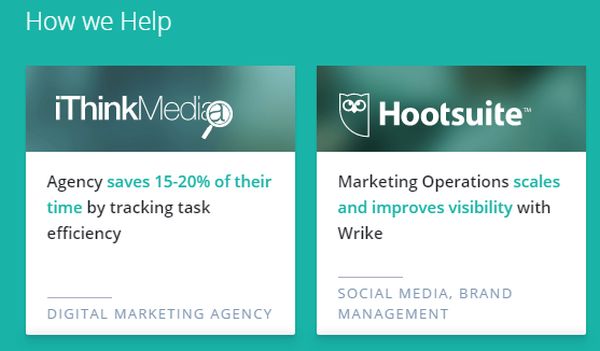 Customizable dashboard widgets make it easy to keep all your most important tasks at hand, and shared dashboards help you keep your teams aligned on high-priority work. You can create widgets for each team member, or make a dashboard for key projects or the current development sprint.
Focus on only completed work
Prevent notification overload by personalizing your settings. You can choose to receive emails when an assignee completes a task, when they update it, or not at all.
Integrate apps with Wrike
Wrike integrates with 35+ other popular web tools, including JIRA, Adobe Creative Cloud, Salesforce, Microsoft Project and Excel, Harvest, and many more. And you can use apps like Wufoo and Zapier to automate tasks, without manually forwarding emails.
Track hardware through folder tags
Wrike can be used to track hardware, such as computer equipment. You can create a task named "User's Name – Equipment ID" and include details like special software, purchase date, driver links, and location of the hardware. By using different folders, you can tag whether it's a desktop, laptop, printer or server and the department that's currently using it.
Wrike can help make life easier for harried team leaders and project managers by efficiently handling projects from creating and assigning work to reporting on project outcomes, all in one place. Start your free 2-week trial of Wrike project management software now to see how it can help you.
Article Submitted By Community Writer