Children can learn a lot from a visual medium, and if animated characters are bundled along, it's an icing on the cake. Learning becomes fun for the children through these gadgets.
Galaxy Tab 3 Kids Edition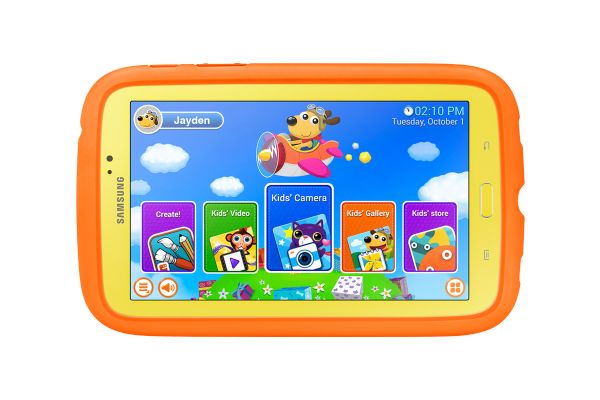 The yellow tablet in an orange casing is an old wine in a new bottle. This tablet from Samsung is a special kids edition of the popular Tab 3. The interface of the tablet is colorfully designed for the children, featuring animated characters. A 1.2 GHz processor handles the processing of the tablet, the device has an internal memory of 8GB. While the 1 GB RAM is good enough to play multiple applications by children.
Fuhu Nabi 2 Tablet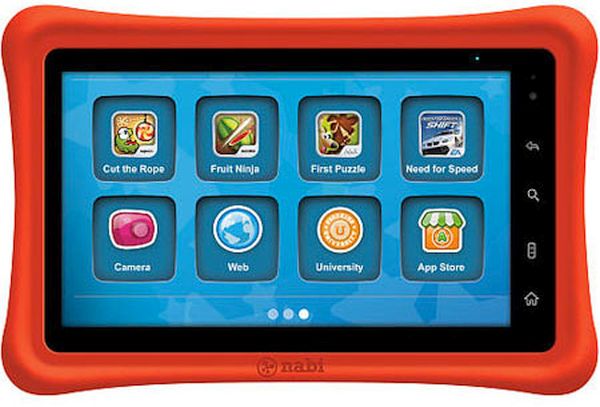 Surprisingly the Google Play Store can't be accessed through this tab, though you can down load apps from the Amazon app store and the Nabi app zone. As it has two separate modes for the kids and adults, both children and their parents can use it. The powerful multi-core Tegra processor from nvidia manages all the processing of the gadget. The unique feature of this tab is the durability, the manufacturer claims that the tablet can survive a 7-feet drop.
The LeapPad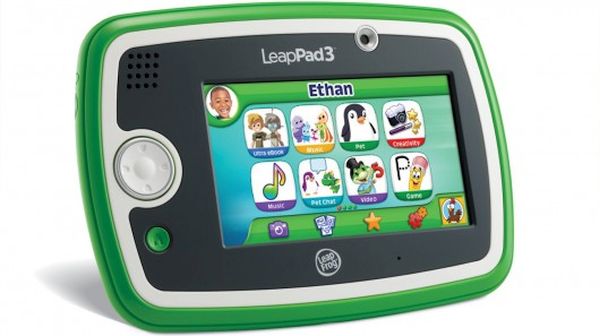 LeapPad has currently three tablets especially designed for the children. The first one is the LeapPad2, it has a 5'' screen and a 4GB memory. This version works on four AA size batteries, which the buyer has to buy separately. Another one is the LeapPad3 with a 5'' screen and rechargeable batteries. It boasts of a powerful processor and multiple new features. The LeapPad XDi Ultra has a 7'' screen, 8 GB memory and a sturdy body. The internet access through Wi-Fi remains under parental controls.
Ben 10 and Creativity Tablets by Eddy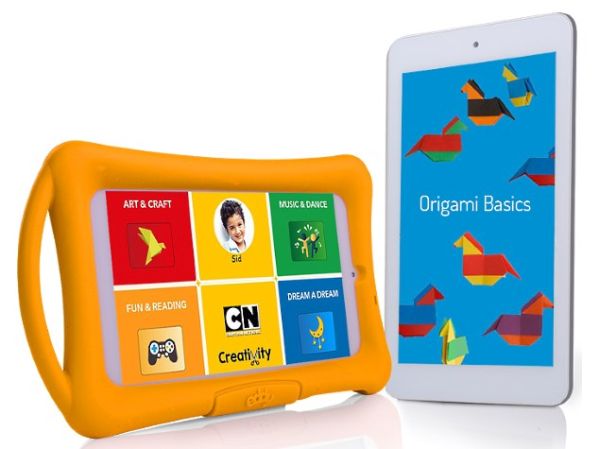 Eddy, a tablet manufacturer for kids has tied up with Cartoon Network to roll out two tabs for the children. The hardware specs of these are the same, both are powered by Intel processors. Designed from the kid's prospective the uniqueness of these tabs is the graphic user interface. These have Athena OS, built on the platform of Android which offers a children friendly UI. The apps and the content that comes along with these gadgets are the real fun for the children. The company has done a commendable job in terms of content selection.

The easy navigation in the tablets for kids encourages them to explore more, expanding their horizons while having fun.