With a new year, there always are grand promises and resolutions that people make. Some says that their resolution is to lose weight while others say that they want to quit smoking. Whatever may be the resolution, everybody tries to follow it. Just in case you have started to dwindle on those resolutions, here are few apps that can help you this year complete your resolution.
Yoga studio: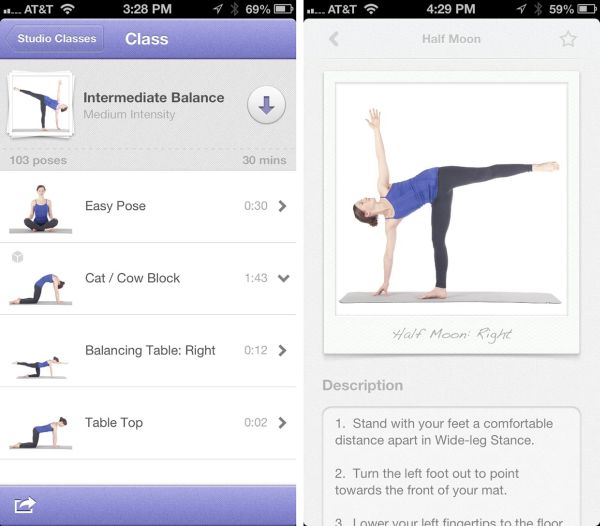 This app for the iPhone can help you find your inner peace if your resolution this year is to quit anger, anxiety and stress. It offers 30 readymade yoga classes that help you in gaining that inner peace and make your life relaxing and easy. Thirty classes have various sections of different time starting from easy to moderate to difficult. The app also contains soothing music that will relax your mind.
Aherk: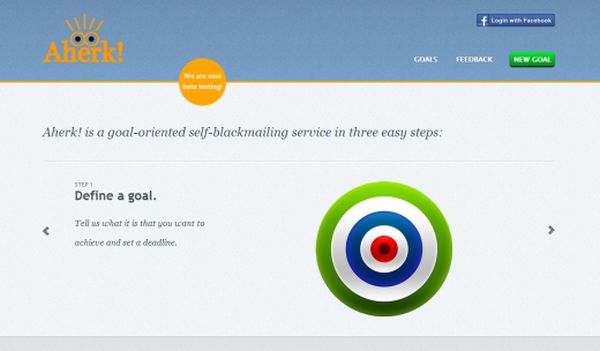 Aherk is a goal oriented self blackmailing app lets you set a goal for yourself and sets a deadline for that target and after your deadline expires, your Facebook friends will vote and tell you whether you have succeeded in completing that target or not. In case you fail to achieve that target, you have to post a compromising picture of yours to compensate that failure. This is a good app to achieve targets and that too in a pre decided time limit and one feels motivated as one result are posted online and his friends will vote.
LinkedIn: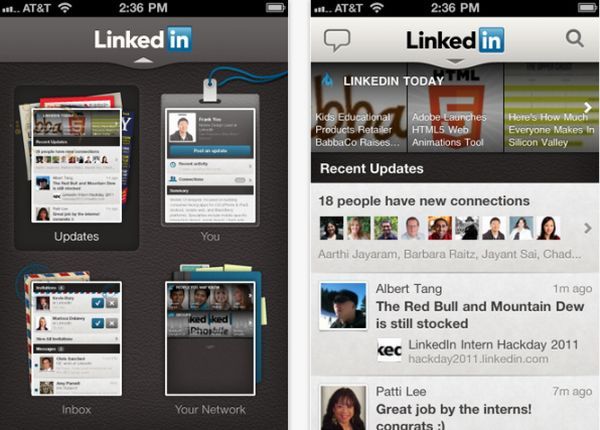 This app motivates you to search a good job for yourself. If you have made a resolution to earn for yourself, and then download this app on your android or tab, upload your CV, and make new connections so that you can get a best job for yourself. Follow industries and companies on it and get the latest news related to the jobs you want. You can also add your skills, qualification and all information that you want to share.
Bills monitor: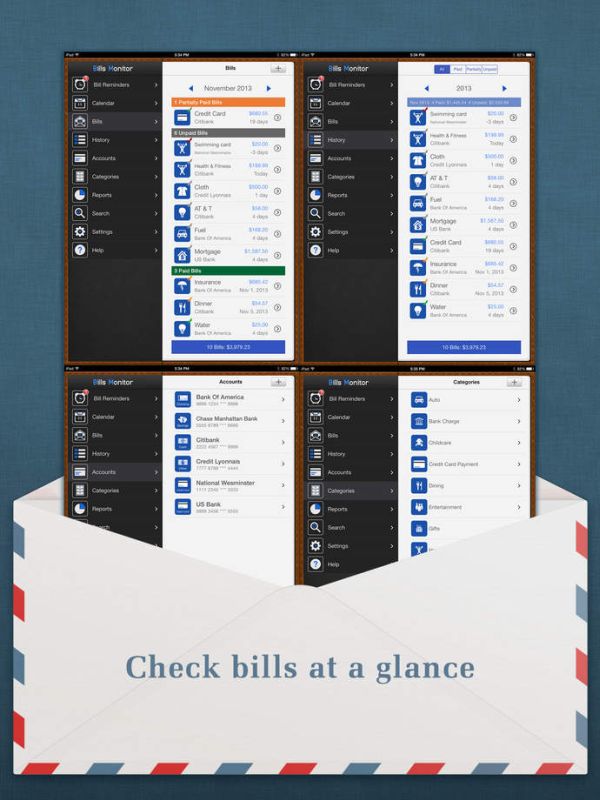 Download this smart app on your iPhone and manage your bills. It will not only manage all your bills but will remind you of all the bills that you have to pay. If your resolution this year is to manage your bills efficiently then this app is perfect for you. You can view all your spending weekly, monthly, quarterly and yearly and will remind you of all bills due for payment.
Summary
Every year new resolutions are made and this year it is the time to quit all our poor habits and go with good ones and taking care of ourselves and make our lives better.