Thanks to technology, phones are becoming all-encompassing, yet they're still an essential part of doing business. Whether you work in an office setting or in the comfort of your own home, it's important that you are able to connect with others, and have others connect with you, via a phone.
One common question many business owners ask is, "What type of phone is best for my business?" With all the different options available today, the choices are just becoming harder and harder to decipher. If you're in this similar situation, it's best to familiarize yourself on the common phones and systems, and then use this information to make your choice. The following are different business phone options for your company to consider.
Landline
Landline phone systems are the traditional business phone method, and there are many companies that still use these hardwired phone systems today. Landlines use metal wire telephone lines for transmission, which requires your office to have hardwires running throughout it. Landlines provide many features, such as voicemails, transfers, and faxes. However, many newly constructed buildings no longer have the hardwired telephone lines, and many companies are opting for VOIP instead of having the wires installed.
VOIP Digital Phone System
VOIP, or voice over internet protocol, uses the Internet to connect your phone instead of hardwired phone lines. Most of these phones today are controlled via software, which allows you to manage the system in the cloud. VOIP phones can integrate with other business systems, such as your social networks or CRMs, and they also offer advanced features, such as Internet backups. This way, if your Internet was to go out for any reason, your phone lines would still work. VOIP systems are also most cost-effective than traditiaonal phone systems, and they are great for both fully stocked offices or the one-man business. For VOIP digital phone systems and hosted PBX services, look up Steadfast Telecom.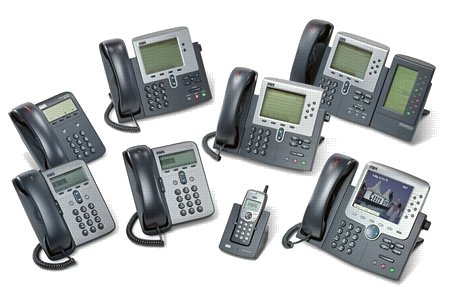 Cell Phones
Cell phones come in many different varieties, and some companies are opting to use cell phones for business instead of landline or VOIP systems. With cell phones, companies can either supply and pay for the employees' cell phones, or they can require employees to use their own device for business purposes while offering a discount or monetary incentive to help cover the cost.
Since smartphones today include many features, companies have decided that these are the best way to communicate. Employees can be reached while on the go, and the use of apps and other smartphone features allow employees to access emails, voicemail, and other pertinent company information no matter where they are currently located.
Ultimately, the choice about which phone system is right for your company is up to you. Each option has their own unique advantages and disadvantages, and you need to weigh both in order to make your decision. Keep in mind that you can always use both a cell phone option with a landline or VOIP option, so you are able to enjoy the best of both worlds if it makes sense for your company.
Article Submitted By Community Writer.