There are many different types of case mods being tried out ranging from those that are complete pieces of art to others that make you admire other mod creator's creativity and innovative approach. We take a look at a couple of these cool casemods: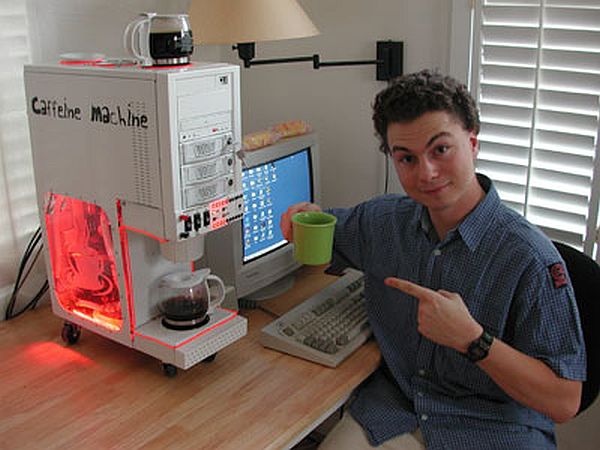 Caffeine Machine
As the name suggests, this computer case mod that combines a coffee maker inside the computer case. For this casemod, an InWin Q500 case was taken since it has a higher tower size, is stable, makes use of construction that is of high grade steel and available for comparatively low cost.
It uses a White-Westinghouse four-cup coffee maker since it nicely fits into the case. To have better stability, the coffee maker is kept at the bottom on the front side with water tank kept over the coffee maker.
Looking at the computer, it has one GB SDRAM, Abit VP6 motherboard, NVidia GeForce 256 and dual Pentium 3 processors along with Maxtor boot drive of twenty gigabytes and storage drive of forty gigabytes. The computer also has ports for network and sound as well as a CD-ROM drive.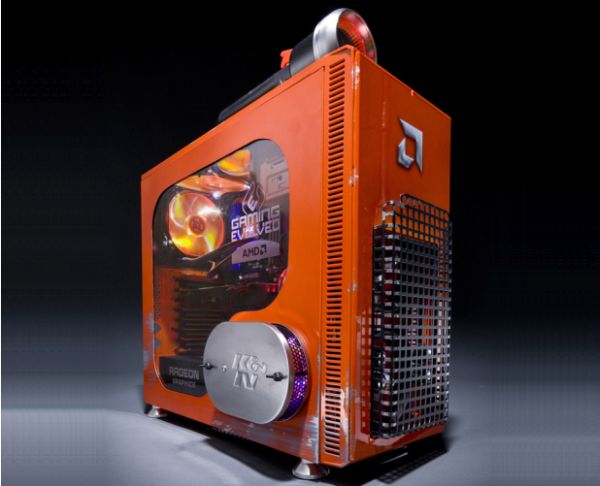 Dirt Showdown PC
This computer casemod is a car themed one. It was designed as a giveaway from AMD on their Facebook page. It uses a mid tower available from Artic White with an AMD processor and the main inspiration has been the racing game DIRT by Codemasters.
Specs include a Sapphire Radeon hard disk, Pure Black motherboard, liquid CPU cooler recently released by AMD, and DDR3 RAM. The grill for the car shape has been decked up at the front with mini halogen projector lights fitted behind it.
Side panel would contain carburetor covers to give the feel of an engine along with CFT or Carbon Fiber Tachometer and turbine fans of 120mm that have machined aluminum with specifications of 30 dBA, 79.4 cfm and two thousand RPM to give it a look of complete car. If we take a detailed look at the specifications, we find that it has:
Artic White Define R3 Mid Tower
AMD 8-core FX-8150 3.6GHz processor
Sapphire Radeon HD 7950
Pure Black 990FX Motherboard
16GB AMD DDR3 RAM
AMD liquid CPU cooler
92mm Cooling Fans
Summary
Building your own PC is great, building a casemod that goes beyond the appearance of a regular computer is awesome. You could have a long list of things to create if you put your gray cells to use.