iPad 2 and iPad 3 are the great products of Apple made form a great blend of engineering and art. These two products are completely new package of entertainment having unique features and ease of use. At times, we wish use the iPad while it is placed comfortably on a suitable position, rather than being in our hands. Docks exist for exactly, that purpose, allowing the device to be placed securely in a position. Here is a list of docks with great features.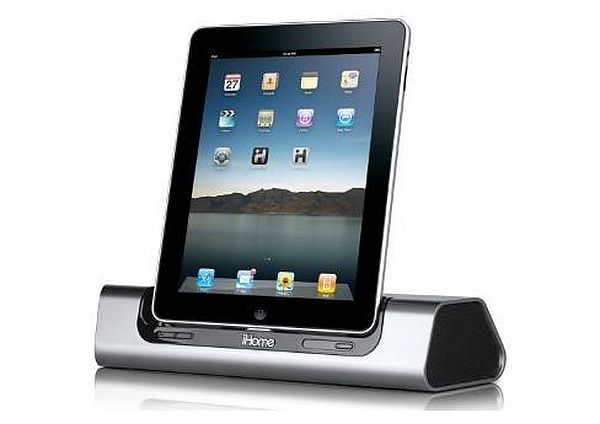 iHome App friendly rechargeable speaker system
Designed as lightweight gadget, this sturdy dock allows you to easily place your iPad without worrying about its portability. It is compatible with all iDevices and has good quality sound. It consists of a rechargeable speaker battery and allows you to charge other devices too. The working of the dock can be controlled through remote control, and is compatible with many apps.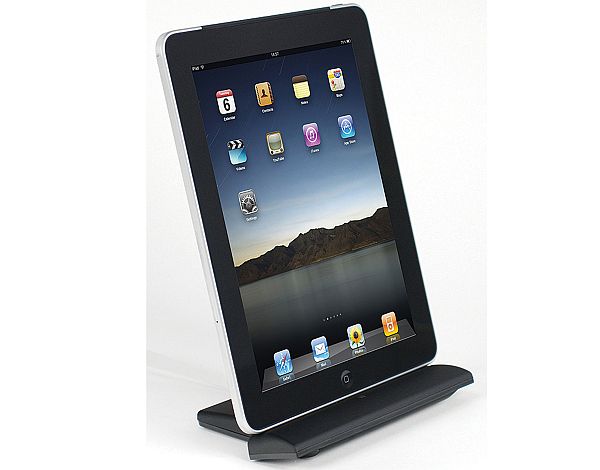 Digipower PD-STI secure charging dock
This iPad charging dock holds the iPad in a comfortable position and provides the stability to the iPad for clear viewing and working for the user. It consists of a LED indicator that indicates the level of the power left and directly attaches to the USB charger. The dock is light in weight and provides a perfect viewing angle for the users.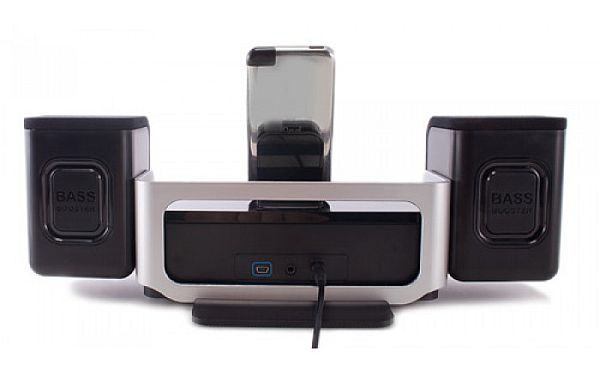 iLuv iMM 747 audio cube hi-fidelity
iLuv iMM 747 is a speaker as well as dock for iPad. It compatible with all the iDevices and allows easy access to all the features of the iPad while on the hand the speakers deliver a loud and clear audio. The dock speakers features a built in sub woofer delivering powerful bass response.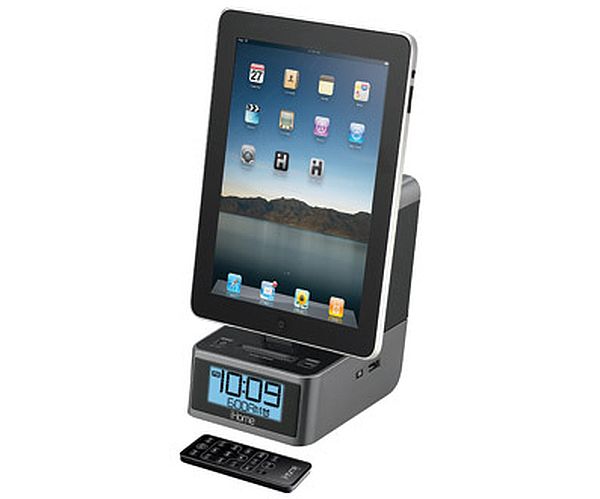 iHome iD37GZC dual alarm stereo clock radio
This dock is compatible with both iPod and iPhone. It features a built-in alarm clock and FM radio that are synchronized. The quality of speakers is appreciable and delivers a clear and deep audio. It also charges your iPad while allowing it to remain largely functional. It needs no inserts and just fits iPad, iPhone and allows you to preset the clock.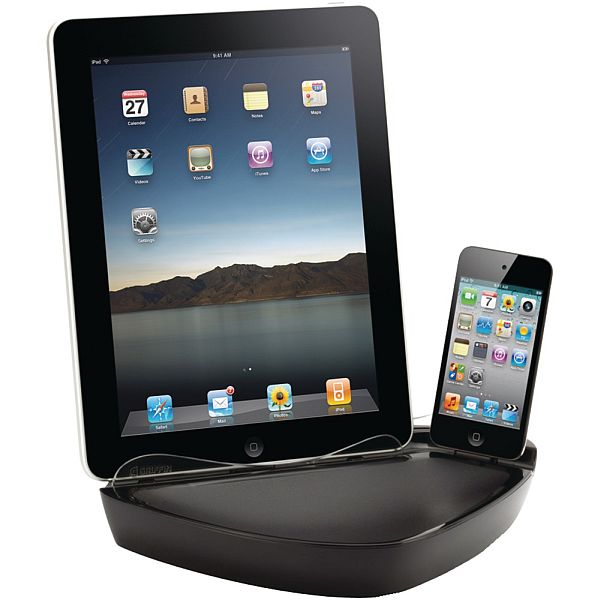 Griffin GC23126
The Griffin GC23126 is a dock that works with both iPhone and iPod models. It features a 30-pin dock connector and provides 10W of charging to the iPad. It has a cool stylist valet dish for keys and change. The speakers are smartly built with an unobstructed path. The dock includes four international plug adapters.
Summary
The iPad docks must have good ability to provide stability and ease of working while the iPad is kept in the stand. We look at some docks that offer ease of use and features to go along the iPad.