Purchasing a mobile phone does not end up buying just the device. You will be enthralled to find out so many accessories compatible with your device that can make it even more useful. For example, the case, headphones, charger, speakers or the stand, the list goes on. However, if you are looking to purchase accessories for your iPad, always consider buying eco-friendly and quintessential ones for your device. Here are some of eco friendly accessories for your mobile device: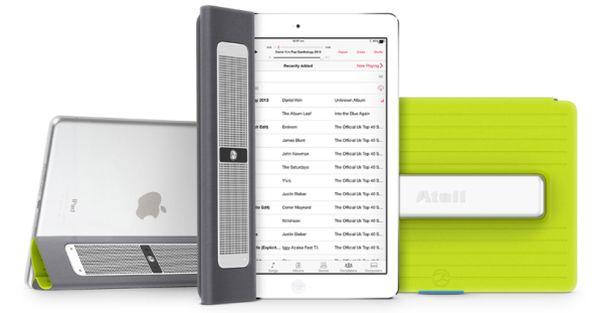 'Reef System' of Swappable Smart Modules
Devised by Atoll, the Reef System can be a multi-functional device, which can act as a charger, speakers or an extra mobile device for users travelling internationally. It also has a smart cover that helps as a protective layer to the iPad and connects it to other components.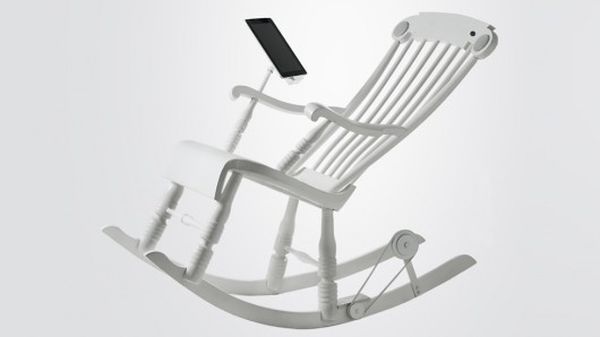 iRock Charging Chair
As the name suggest, this device helps you to charge your iPad or iPhone while relaxing on your favorite rocking chair. Conceptualized and designed by Micassa Lab, this chair uses the kinetic energy, generated during the rocking motion, to charge the iPad. An energy saving device, the iRock Charging chair eases your body as well as your electricity bills.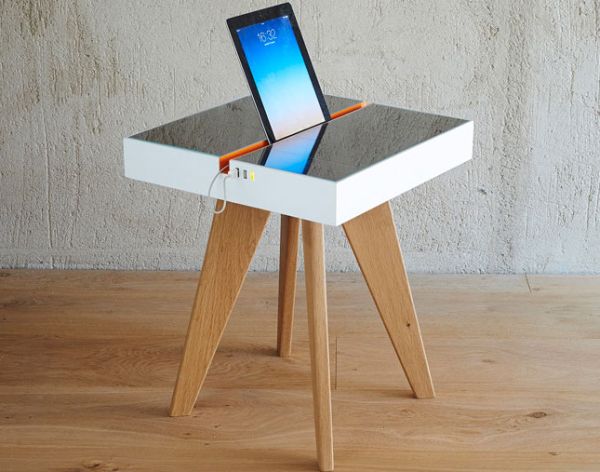 Light-Powered iPad charging Table
The iPad Charging table comprises a solar panel top that uses solar energy or the artificial energy to charge electronic gadgets. It is portable in nature and hence, can be kept in any room that receives sunlight during the day. During night, it uses artificial lights to charge your devices. Therefore, you can stop relying on electric sockets to charge your iPad or iPhones. Conceptualized and designed by Studio Natural, it can charge the iPad using it central docking station.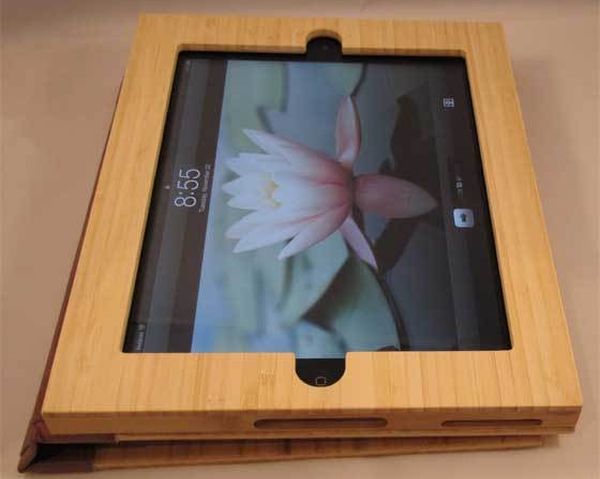 Wudskins iPad Case & Stand
The Wudskins iPad case makes your iPad look more like a mini laptop. It is made of bamboo and aluminum case and includes a friction hinge, which helps you place your iPad in any viewing position even on glass surfaces.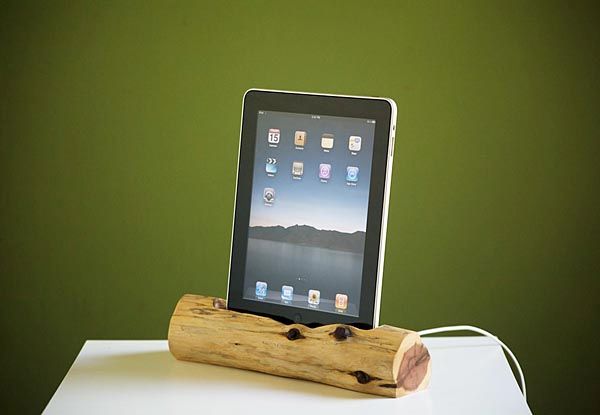 Wooden iPad Docking Station
This handmade iPad Docking station looks more like a log. Made using wood, unlike other docking stations made of plastic, it is eco-friendly in nature and helps you sustain the environment. Plastic is non-degradable and hence, the wooden Station surely is a green alternative.
Summary:
These eco-friendly iPad or iPhone accessories surely are easy on your energy bills and user friendly. Moreover, they are lightweight and portable for easy transportation.