Vending machine is a very popular and useful concept quite prevalent in many countries, owing to the high-level convenience it offers to people. Here we have found some of the most unusual and interesting vending machines in the world that have become a vital part of people's life. Kraft Foods, Samsung, and Crane Merchandising Systems rule the roost in the world of vending machines and are constantly developing and innovating in order to offer hi-tech and super convenient vending machines in future.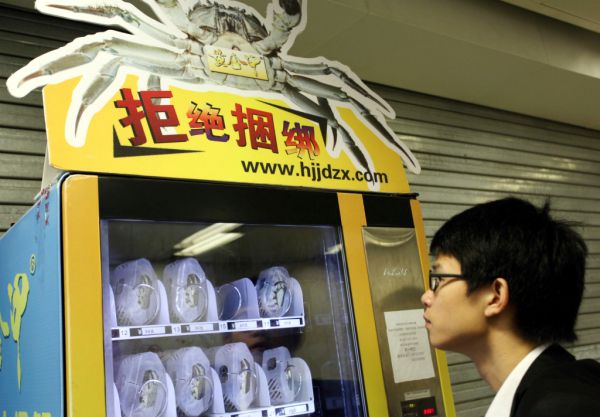 Crabs: China
Live crabs coming out of a vending machine is a bit creepy. However, this sight is popular in China, where a number of crab vending machines are installed at places. Temperature inside the vending machines keeps crab alive and the machine is restocked daily. You can also have crab vinegar and a ginger tea, which are the perfect additions for a crab meal.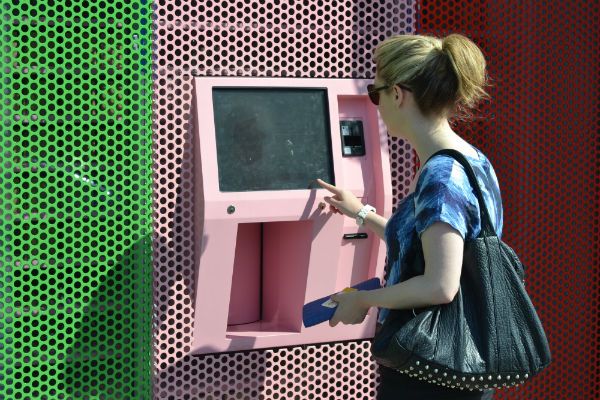 Sprinkles Cupcakes: U.S.A
This is a new trend, widespread in New York City, is spreading in other parts of the country as well. At present, it is in use in Beverly Hills, Chicago and at several other places, wherein Sprinkles Cupcakes ATM or vending machine accepts credit card and offers fresh and mouthwatering cupcakes to people.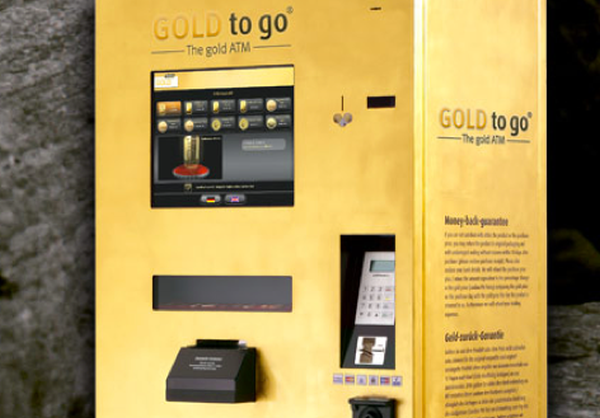 Gold vending machine: UAE
If you have a penchant for gold bars but you do not have time to visit a proper shop or a jeweler, the gold vending machine is an ideal option you can count upon. Abu Dhabi's Emirates Palace Hotel has a gold vending machine installed in its lobby that is first of its kind in the entire world. You can choose gold bars and coins and use your credit card for the payment.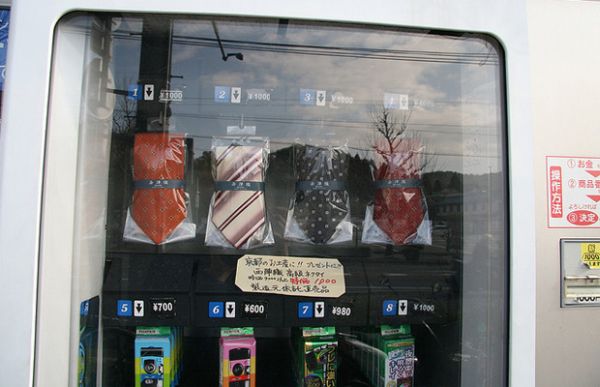 Tie vending Machine: Japan
Forgot to wear a tie for your office? Well, it is not a big problem if you are in Japan. You can pick a matching tie from the tie vending machine installed at various places in Japan. These vending machines take away the stress of getting ready for a meeting in short time.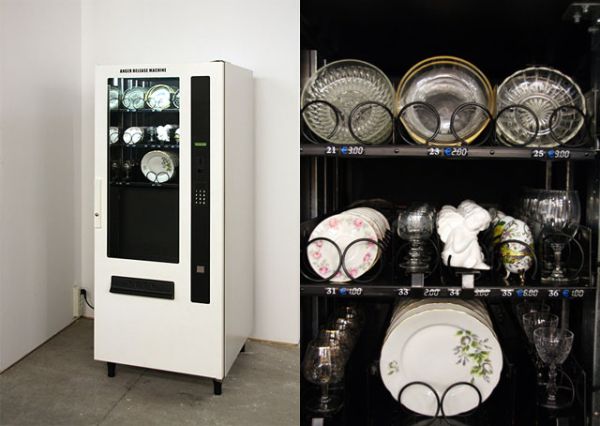 Anger release vending machine
Anger is the most common and devastating problem found in almost everybody today. Many of you might agree that some things and people provoke us so much, we get infuriated and we so much feel like hitting them hard on their face. This type of feeling is not right, as it could land us in big trouble. In such a situation, you can take resort of anger release vending machine that allows you to choose from crockery pieces that you can throw and break, and release your anger.
Summary:
The vending machines are a good way to make life of people convenient. However, some countries do not have this concept of vending machines, as vandalism stands in the way of vending machine installations.