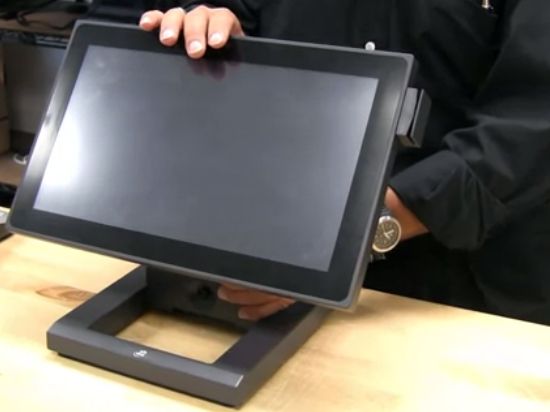 The tech market is booming with new releases with each passing day. Recently, the J2 Retail Systems has announced the availability of the J2 225, its newest integrated powerful touch screen computer. Especially designed for today's market, the smaller, more compact unit has a sleek, modern appearance and several high-level and exciting capabilities. The 14-inch LED backlit 16:9 wide aspect ratio screen allows for a smaller overall physical footprint, which provides lower power consumption, as well as a host of other innovative features.
Users will sure love its zero bezel five-wire resistive touch screen (TFR) and the multi-touch projected capacitive touch screen (PCT). Both are spill-proof, dust-proof, and can be easily cleaned with a standard glass cleaning product. Made of tempered glass, the PCT has no known failure mode; it doesn't "wear out." It is suited perfectly for operation in high use environments owing to its reliability and durability. It will work with most gloves and stylus compatible with tablet computers. The PCT touch screen also provides multi-touch and gesturing (or non-gesturing), common in most smart phones, and will be featured in Microsoft's Windows 8 release.
The J2 225 is powerfully designed to be no larger than a desktop monitor, with the unique feature that it can fold flat for shipping. Due to its reduced size and weight, its smaller shipping carton is about the size of an average notebook computer, therefore making it a truly versatile, cost-effective Point of Sale touch screen computer. The unit comes standard in dark grey, and can be special-ordered with a white base and/or color bezel options.
The J2 225 comes standard with 2GB of memory (upgradeable); and a choice of either a 160GB hard drive or a 16GB solid state drive (other SSD/HDD capacities are also available). Built in are four serial ports, four USB ports, video output, audio in/out, gigabit Ethernet, +12V output, as well as other peripheral capabilities.
In order to provide the highest performance at a competitive price point with long product life, the J2 225 unit features the new Intel Atom Cedarview processor. This new Intel Cedarview Atom 32nm part has a higher speed with lower power consumption than the current variety of Atom processors offered by Intel at a similar price point. As part of the Intel embedded road map, the D2550 processor and chipset will be available for seven years from their release date.
J2 225's salient features include:
• 14-inch 16.9 wide aspect ratio screen supports 1366 x 768; 1024 x 768 full screen resolution. POS software will auto-fit to the screen, or the resolution can be set for other resolutions for full-screen viewing.
• All-in-the-head design computer.
• Zero Bezel touch screen. (Sealed IP 65 rated).
• Intel Dual Core Atom 1.86GHz Processor.
• LED backlight on LCD for long life and reduced maintenance.
• Smallest footprint available in its class.
• Aside from using the unit on a counter top, other mounting options include: pole, wall or VESA mounting. The head can adjust to varying angles for viewing where desired.
• Options include: integrated Biometrics; RFID; built-in UPS; and much more.
• Rear display LCD (options include 2 x 20 attachable Customer Display, or a 10.1 LCD for a Rear Display).
• HDMI rear video and audio support for promotion.
Via: Press Release