Android phones have become quite the rage in the mobile market these days! And the numerous applications that these phones come with also manage to catch eyeballs. One such application that nearly every android phone cannot do without is an online chat app. Featuring a common app account that would enable the user to connect with his/her accounts on several social networking sites, the online chap app would be a seamless way for users to connect with their loved ones and enjoy several attractive chatting features along the way.Given below are five of the most popular messaging apps loved by android users worldwide.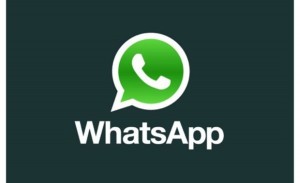 WhatsApp
A user friendly software that enables instant messaging between different android devices, WhatsApp lets you share unlimited messages with your family and friends (provided they have a WhatsApp account as well).
The software runs on Nokia, iPhone, Blackberry and Windows phones, and can be enabled on any device that has Wifi/3G connectivity. Another attractive feature of WhatsApp is its auto synchronization tool that accesses your phone's contact list and gets their WhatsApp ids automatically to display on your WhatsApp contact list.
Viber
Having more than 200 million users (and increasing), the Viber chatting app is a VoIP that connects messaging apps over different platforms like Windows, Blackberry, Android, Mac, Symbian, BADA and iOS. The app operates via 3G and WiFi networks and is available in several languages, including English, French, Arabic, German, Italian, Spanish and Farsi etc.
Some of the more attractive features of Viber include group chatting service, cross platform functionality, image/video sharing and messaging and access to call logs, messages, contacts and the keyboard (just like in a normal phone). Another recently added feature includes the ability to let users synchronize the contacts from their android phone with a desktop computer, and chat from the same without having the need to use the phone.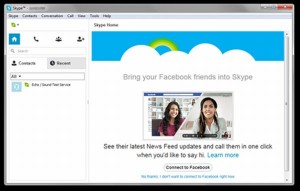 Skype
Launched by Microsoft, Skype is a multi-platform instant messaging app that enables you to connect with anyone in the world who has a Skype account via instant messages, voice calls, file shares and video conferences (with the ability to connect over 25 different users). The app can run on PCs, Android and iOS etc. and lets users enjoy free Skype-Skype calls over a WiFi or 3G network, although voice calls made to mobile and landline numbers would be chargeable to your debit account (managed by Microsoft).
The app can also automatically synchronize the contacts in your Outlook, Hotmail and Windows Live Messenger accounts with your Skype account, making it extremely easy for you to chat with the contacts in these accounts as well.
Imo Messenger
This particular chat app enables you to enjoy free voice calls (Imo-Imo account) between Android devices. The app supports different social networks, including FB chat, Yahoo Messenger, Skype, GTalk, MSN, Steam, Jabber, ICQ/AIM and Hyves etc. and is extremely fast in sending messages across to your contacts. In addition to sending video files and multimedia attachments within seconds, the app also lets you access the chat conversation history quickly. Another added highlight of the Imo Messenger is its photo sharing and group sharing options that keep you in touch with your loved ones almost 24/7.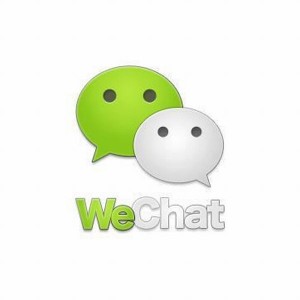 WeChat
A multi-platform chatting app capable of running on Windows, Android, Symbian and iOS, WeChat was developed in China, and comes in 18 languages. The app can run on WiFi, 2G, 3G and 4G networks, and boasts of several powerful features, including high definition video calls, wonderful voice clarity, Ad free texting environment, broadcast messaging (with over 40 contacts), image/video/location sharing and hold-to- talk messaging (voice).