Noise cancelation has been an integral part of arms training and airplane operations since the 1950s. however, the technology has only recently made it into the consumer electronics segment and today, no self respecting line of headphones can claim to be top of the line if it doesn't feature active noise cancellation tech. even though there are plenty of imitators and Chinese made substitutes in the market, there really is no rival to the following top five noise cancelling headphones.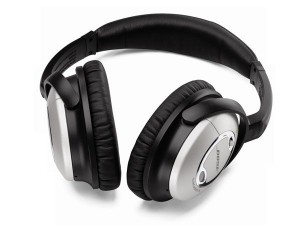 1. Bose Quietcomfort 15
Price: $299
Bose Quietcomfort 15 are known to improve audio on all levels by bringing down the noise level found on both high as well as low frequencies. Thanks to the critically acclaimed noise cancellation tech, the pair of headphones makes it to the top headphones list very often. A single AAA battery provides the headphones with 35 hours of playback while the solid shell protects the headphones' innards from bumps and falls.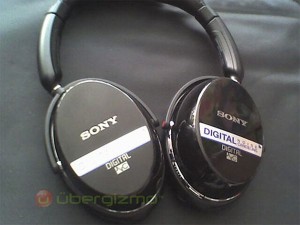 2. Sony MDR-NC500D
Price: $270
Sony uses its proprietary and patented AI noise-cancellation system in the MDR-NC500D which allows the pair to get the coveted title of being the best digital noise canceller. At 160Hz, the headphones can reduce all droning by 99% and can even auto adjust NC levels according to office, bus or airplane settings. A single charge on the rechargeable battery can last up to 28 hours and the memory foam ear cushions only add to the comfort of the headphones even more.
3. Harman Kardon Noise-Canceling Headphones
Price: $299
For sophisticated listeners, the nostalgia-inspired Kardon Noise-Canceling Headphones from Harman are a must have. Offering great sound quality along with a premium and sleek finish, the NC headphones comes with performance and quality enhancing features. Users can also turn the NC feature on an off which is a feature that a lot of other headphones in the segment do not offer.
4. PSB M4U 2
Price: $399
In the noise-cancellation category, the PSB M4U 2 is a pair of headphones that allow users to enjoy every genre of music with unparalleled high quality. The headphones offer three listening modes including active noise-canceling, passive and active through its Tri-Mode archetype which makes the M4U 2 a favorite with users of all ages.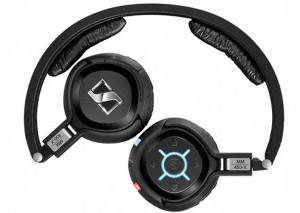 5. Sennheiser MM 450-X Travel
Price: $450
Offering hi-fi stereo sound that one usually gets from higher end five-star speakers, the Sennheiser MM 450-X Travel is one of the top end NC headphones. The pair comes with NoiseGard 2.0 technology capable of reducing up to 90% of noise in one's surrounding. The pair comes with Bluetooth connectivity though the 8 hours of battery life may seem like a bit of let down for the kind of price that the headphones command.