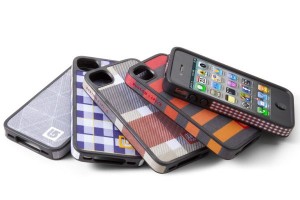 The numerous iPhone 4S cases of various styles and functions often confuse the consumer and make it difficult for them to pick the best one for their iPhone. So, we have put together some of the best iPhone 4S cases available in the market to help you choose the best and the most suitable case for your phone:
Element Vapor Pro iPhone 4S Case
This is a premium case from Element Vapor Pro which has so far been voted as one of the best iPhone 4S case. It has been designed with pleasing looks and both the aluminum and the alloy frames are available in a variety of color combinations. Besides looking great, this iPhone 4S case is designed with dock connector cutouts and oversized headphone jack for supporting various optimal accessories. However, if you want some added panache then you can pick the case with Carbon Fiber Back Plate.
 Zero Chroma Teatro-S iPhone Case
This Zero Chroma Teatro-S IPhone case might not add much bulk but it certainly provides you a unique benefit with its rotating kickstand at the back. This kickstand can rotate in such a way that it easily allows you watch movies or videos both in portrait or landscape mode depending on your choice. This kickstand also allows your phone to act like a mini tripod and makes video filming very convenient for you.
Piel Frama Leather iPhone Wallet Case
This leather iPhone case by Piel Frama looks elegant and beautiful and is also regarded as one of the best available iPhone leather cases. However, besides being a case for your iPhone, it also acts as a leather wallet case and provides enough room for your credit cards. This magnetic flip wallet case flips open and allows you to view your iPhone 4S in portrait mode and its hand stitched leather not only looks wonderful but also feels great to hold.
Otterbox defender iPhone 4S case
This Otterbox Defender iPhone case is the best case for you if you often keep dropping your phone. The in-built triple layer case protects your phone from drops and the specially designed screen protector saves the screen from getting any damage or even a minor scratch.
Tuneband iPhone 4S running case
This Tuneband iPhone 4S case is for runners and workout enthusiast. The straps attached to the case allow you to strap it on your arm and prevents the need to deal with flapping headphones because of keeping your phone in your pocket while running.