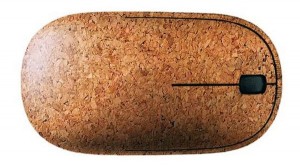 In this age of new technology when every little object has undergone tremendous changes – both in their designs and functions, we cannot expect the quintessential part of computers called "mouse" not to be influenced by all the trendiness in the market. Therefore, here are some of the oddest yet useful mouse products available in stores.
Combimouse
The concept of this new Combimouse has been introduced by an Australian company and it is a combination of both keyboard and the functions of a mouse. The right part of the keyboard can be shifted easily like a movable mouse and be used like a keyboard. This mouse is surely a relief from the shoulder fatigue you get from continuously reaching sideways for the typical mouse.
Logitech MX Air Rechargeable Cordless Air Mouse
Unlike traditional mouse, which needs a smooth surface to function, this cordless mouse from Logitech doesn't need any surface below it for controlling the onscreen cursor. This mouse can also work upside down or sideways and because of the algorithms and sensors installed in it, this Air Mouse can clearly make the difference between a natural human hand and tremor or intentional point and clicks.
2P Slim USB Optical Mouse
Transformer fans are surely going to love this excessively slim mouse, which can transform itself into an USB. This mouse is only 0.2 inches thick and can easily fit into the memory card slot of your laptop. Moreover, the USB cable, which connects this device to your computer or laptop, is retractable for providing you with easy portability.
Belkin Washable Mouse
Doorknobs are considered as the most germ-filled objects we use every day. If so, then have u ever given any thought on your computer mouse, which is handled everyday and is not washable. Therefore, in order to solve this problem, Belkin introduced a unique mouse in 2007, which can be washed using water and soap for sanitizing its rubbery surface.
Razer Naga MMOG Laser Gaming Mouse
Game enthusiasts who spend most of their time playing MMOG or Massively-Multiplayer-Online-Game would fall in love with this gaming mouse instantly. This mouse contains 17 programmable in-game command buttons, which makes it very convenient for the player to reach these buttons by their fingertips while playing online games. The shape however, is also specially designed to provide comfort while you are involved in slaying virtual enemies for long hours continuously.