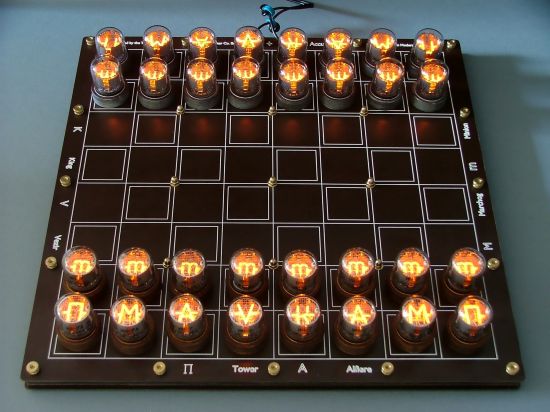 Nixie tubes have been catching geek's fancy for years now. However, have you ever seen or read about a chess set which is entirely done in Nixie tubes? If not, you may like one we spotted over at Lasermad. Made from IN-7 and IN-7A Nixie tubes that once used to display scientific symbols like A, V and ~, the unique chess set gathers the required power from 64 air-core transformers placed under each square. While you won't see any wires, it never compromises with the elegant looks of the chess set. All gild and brass, it's one of the most creative chess set we've seen thus far.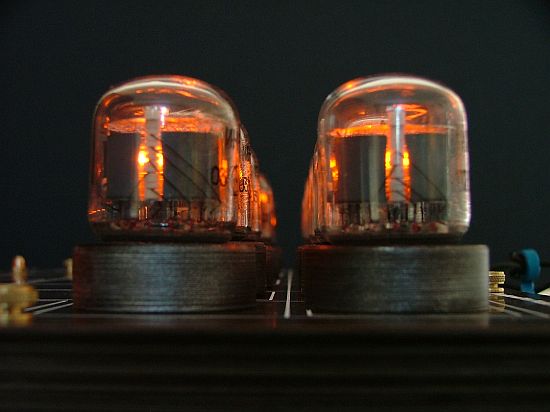 The manufacturer offers a DIY kit to help Nixie fans design their own chess set. The DIY kit, which weighs about 4kg (9 pounds), includes case parts, baseboard, piece bases, coil formers, enameled wire, solder, one piece base PCB, Brass nuts, bolts, thumb nuts, etc.
So, if you are really interested in fetching one, go for it. However, you need to contact the manufacturer to know about the actual price of the DIY kit.
Via: HackADay