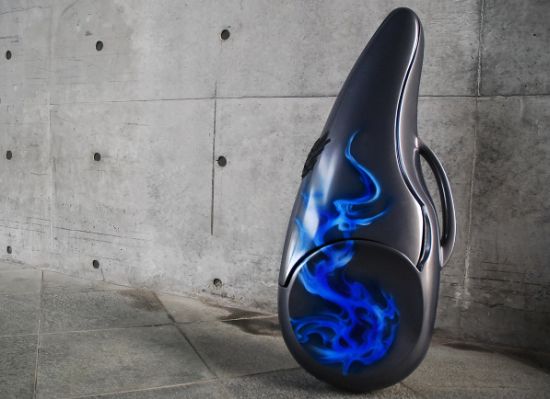 Love to play guitar (wherever you go) to entertain people, but don't have adequate equipments to rock your street performance? Check out the new guitar case that not only protects your cherished instrument but also doubles as a trendy speaker to boost your performances down the street. Hailed as "Rockase," the utility guitar case comes built-in with flexible, super-thin speaker so you could perform on the go and that too without any add-ons.
Just ideal for music learners, street performers as well as professional musicians, the Rockase also integrates a pedal to make refined adjustments and add various sound effects, pre-loaded from the internet, to your performance. As soon as you take out the guitar from the case, it speaker turns on automatically without the need of cables or plugging-in.
In addition, you can connect the guitar case cum speaker to your portable music players to practice new beats or rhythms on your guitar. Moreover, you can record your music or street shows to enhance your performances in the future. Made using wood and plastic, the super-thin speaker is lightweight as well as sturdy that you can move around anywhere with ease.
Last but not the least, the speaker case just consumes one-eighth of power used by a conventional speaker. No matter, if you practice indoors or perform outdoors, the Rockase is a perfect companion for modern (wannabe) rock stars.